WORLD
S Club 7 star Paul Cattermole dies aged 46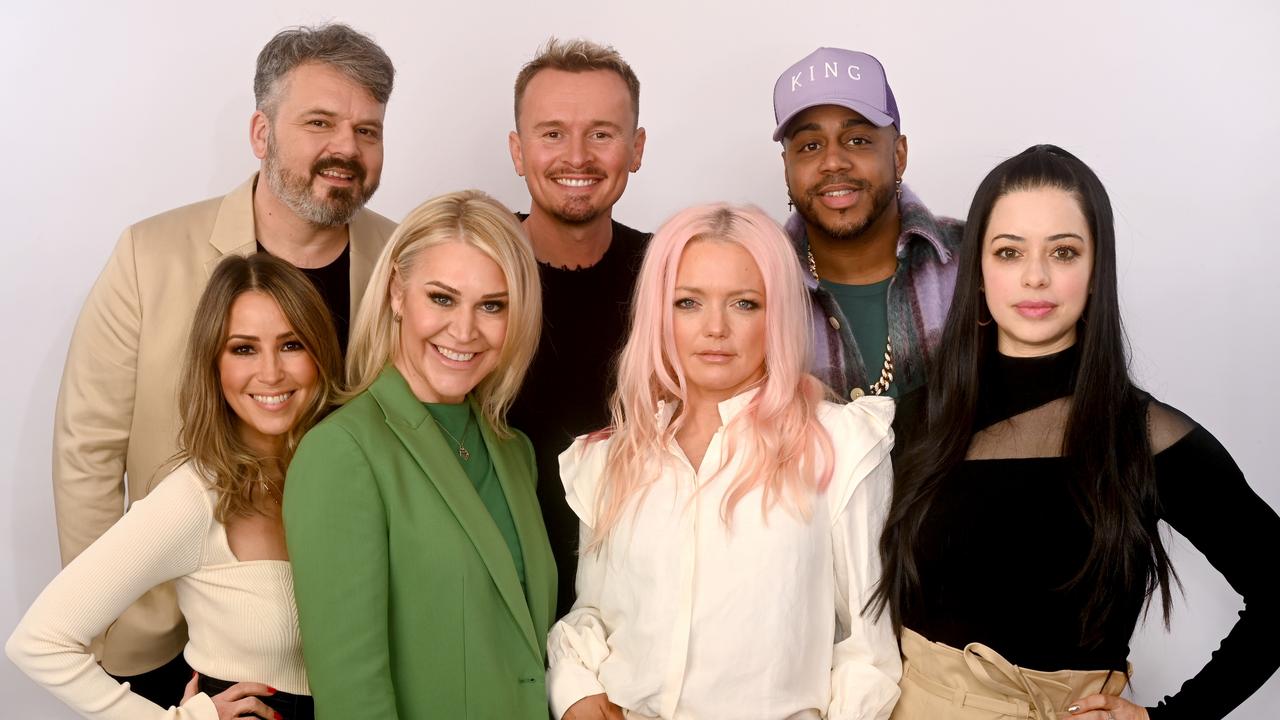 The 46-year-old singer had been looking forward to joining his former bandmates for a reunion tour scheduled for later this year.
Sobbing pals including co-star Hannah Spearritt "broke down" when given the shock news.
Management told the stunned group that there were "no suspicious circumstances" surrounding his death.
A source told The Sun: "Everyone is in pieces. Hannah and the rest of the gang broke down when told what happened.
"No one can believe it. There is a real sense of horror and disbelief."
Paul, born in St Albans, Herts, and S Club 7 co-star Hannah, 42, became friends in their teens at the National Youth Music Theatre.
They got together after their 'romance' was written into a storyline on their TV show, L.A 7, which ran from April to July in 2000.
Paul was one of the original members of the band when it formed in 1998.
He was talent spotted by producers from 19 Management and invited to audition.
Paul left S Club 7 in 2002. He formed a new group Skua, but they split a year later.
In 2014, S Club 7 performed together at Children in Need and the following year reunited for the Bring It All Back Tour.
Paul and Hannah reignited their relationship, but later called it quits for good.
A year later he played Eddie in a tour production of The Rocky Horror Show. But he had to quit after a co-star fell on him during a dance number, damaging his back.
In 2018, he sold his Brit Award for £60,000 on eBay after telling fans he was skint.
He worked odd jobs to make ends meet, and found regular work as a station manager for a community radio station in Swanage, Dorset.
He then appeared on First Dates Hotel in 2019 – but left after his date failed to recognise him.
In 2022, the pop star had begun providing online tarot card services.
The new dates for S Club 7 – known for hits 'S Club Party', 'Never Had a Dream Come True' and 'Reach' -were to mark 25 years since the band first formed.
Over the five years they were together, S Club 7 had four UK No. 1 singles, one UK No. 1 album, hits throughout Europe, including a top-ten single in the United States, Asia, Latin America and Africa. They recorded four studio albums, released eleven singles and went on to sell over 14 million albums worldwide.
In a 2019 interview with The Guardian, Paul said: "The style and energy that was portrayed was coming from us, entirely.
"There was no management in that. The actual thing that people were buying into came from us. We created that sort of fun energy on our own."
The new tour was due to take place in October, with 11 dates in both the UK and Ireland, including Leeds, Birmingham, Nottingham and London.
All seven original members of the group – Paul, Hannah, Rachel Stevens, Tina Barrett, Jon Lee, Bradley McIntosh and Jo O'Meara – had agreed to reunite.
But last night Paul's six bandmates were in mourning.
A statement from Paul's family said: "It is with great sadness that we announce the unexpected passing of our beloved son and brother Paul Cattermole.
"Paul was found yesterday, 6th April 2023 at his home in Dorset and was pronounced dead later that afternoon.
"While the cause of death is currently unknown, Dorset Police has confirmed that there were no suspicious circumstances.
"Paul's family, friends and fellow members of S Club request privacy at this time."
Meanwhile, the band uploaded a touching Instagram post in memory of their co-star.
The tribute read: "We are truly devastated by the passing of our brother Paul.
"There are no words to describe the deep sadness and loss we all feel.
"We were so lucky to have had him in our lives and are thankful for the amazing memories we have.
"He will be so deeply missed by each and every one of us.
This article originally appeared on The Sun and was reproduced with permission