WORLD
'1000 a day': Panic over 'awful' new variant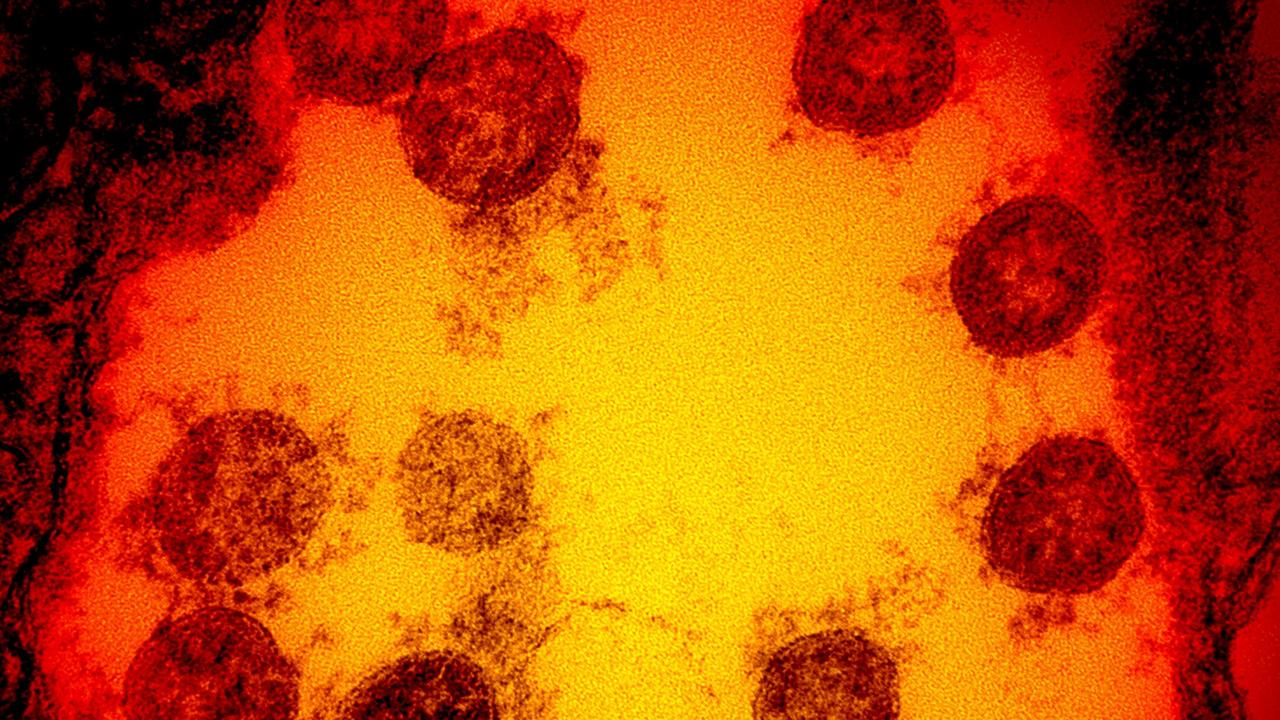 A new Covid variant "of great concern" is tearing through a struggling nation, sparking fears it could soon spread across the globe.
Experts have issued a chilling warning to the globe as a "worrisome" new Covid variant – tipped to be even worse than the Delta strain – threatens to cause fresh chaos.
Earlier this month, Dr Tom Peacock, a virologist at Imperial College London, sounded the first alarm over the new B. 1.1529 variant after posting details on a genome-sharing website.
He also revealed in a string of tweets that the strain, first detected in Botswana on November 11, had a "really awful spike mutation profile" and that the "incredibly high amount of spike mutations suggest this could be of real concern".
Those 32 spike mutations have virologists on edge, as it means it could be harder for existing Covid vaccinations to combat the new strain.
Within days of the discovery, cases had spread to South Africa and Hong Kong, and now there are serious concerns as infections are tearing through South Africa at a rate of "1000 a day".
'Urgent' warning
The looming crisis is escalating rapidly, with South Africa's health experts holding an "urgent" briefing yesterday.
Fronting the media, Health Minister Joe Phaahla revealed the new strain was spreading in the Gauteng region, although insiders believe it is probably present in other provinces also.
He said the emergence of the variant "reinforces the fact that this invisible enemy we are dealing with is very unpredictable", news24 reports.
Tulio de Oliveira, director of South Africa's Centre for Epidemic Response and Innovation (CERI), also spoke at the briefing, and said the high number of mutations were "concerning for predicted immune evasion and transmissibility".
Prof de Oliveira also took to Twitter to reveal the "worrisome" variant was spreading very fast, with the new variant making up "90 per cent of the cases in Gauteng (at least 1000 a day)".
Prof de Oliveira also begged the world's billionaires and health organisations to provide financial aid to the nation in order to protect the variant from escaping and spreading across the planet.
'Worst we've seen'
The new variant is such a significant cause for concern that the UK has already announced tough new measures in a desperate bid to stop transmission.
Health Secretary Sajid Javid revealed today that six countries would be added to the "red list" with flights from South Africa, Namibia, Zimbabwe, Botswana, Lesotho and Eswatini banned.
Travellers from those nations arriving before the ban kicks in will be forced to quarantine.
One unnamed health expert described the variant as "the worst one we've seen so far", telling the BBC it had scientists on high alert.
WHO calls emergency meeting
In yet another sign of just how threatening this new variant could be, the World Health Organisation (WHO) has called an emergency meeting to discuss how its emergence could impact vaccines and treatments.
"We don't know very much about this yet," WHO technical lead on Covid-19 Dr Maria Van Kerkhove said on a livestreamed Q&A.
"What we do know is that this variant has a large number of mutations.
"And the concern is that when you have so many mutations, it can have an impact on how the virus behaves."
What we know about B. 1.1.529 variant
The B. 1.1.529 variant, first detected in Botswana on November 11, is expected to be dubbed the "Nu" variant, as that is the next available Greek letter.
At least three cases have so far been recorded in Botswana.
The first case in South Africa was confirmed on November 14, with infections now spreading rapidly throughout the Gauteng province.
A 36-year-old male traveller from Hong Kong, who was in South Africa from October 23 to November 11, later tested positive to the new strain in hotel quarantine on November 13, upon his return home.