LIFESTYLE
Five fun ways to get little ones active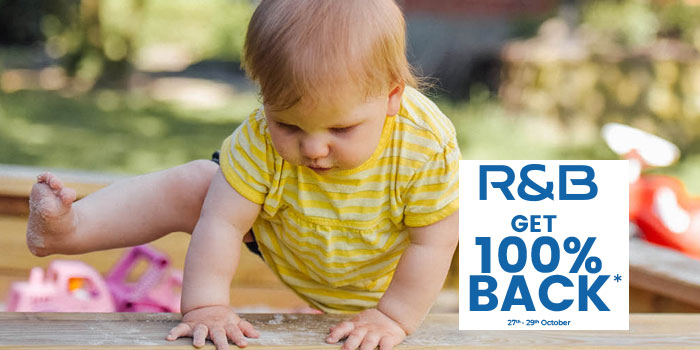 Movement is an essential part of early childhood development. It encourages motor skills and helps kids grow to be healthy and strong. There are tons of fun ways to get little ones on the move! Here are some great activities, games and toys to try incorporating into children's playtime:
1. Rhythm of the beat: Play all kinds of music at home to inspire little ones to find the beat and move in time to the music. Wrist bells, maracas and egg shakers are all simple percussion instruments that are perfect for little hands. As kids get older, you can introduce musical games like "Freeze Dance" and "Hokey Pokey."
2. Baby steps to big steps: Seek out toys that adapt as children grow and gain new skills. The Sit-to-Stand Learning Walker , suited for ages 9-36 months, can be an essential part of the journey from crawler to walker. Start out with the easy-to-remove activity panel for interactive floor play, then once a child is ready, step it up with the walker. It teaches topics like shapes, colours, animals and music. Plus, the walker's spinning gears, piano keys, rollers, telephone handset and light-up shape sorters and buttons can offer engaging fun, while helping develop motor skills and creativity.
3. Works of art: Finger painting is a chance for kids to move around, get messy and express themselves. Just be sure to use age-appropriate supplies. New, eco-friendly, organic paints made from fruit and vegetable extracts can help ensure that art time is safe for little ones.
4. Coordination fun: Provide children with opportunities to hone coordination, like with the Pop-a-Balls Push & Pop Bulldozer. Designed for ages 12-36 months, kids can push the handle to roll the bulldozer across the floor, watch balls pop out the chimney and into the bucket, then load it up and do it again. Press the buttons to learn colors, numbers, construction objects and to listen to music.
5. Go for the gold: Playing sports teaches kiddos cooperation and teamwork, improves physical and mental health, and is a great way to make friends. It's never too early to pique their interest in traditional sports like basketball and soccer.
As babies and toddlers grow, a healthy dose of movement is important. From forays into the world of music, art and sports, to interactive learning toys, there are many avenues for getting children active during play.