BUSINESS
Ministry attracts local and international companies for investing in data hosting and processing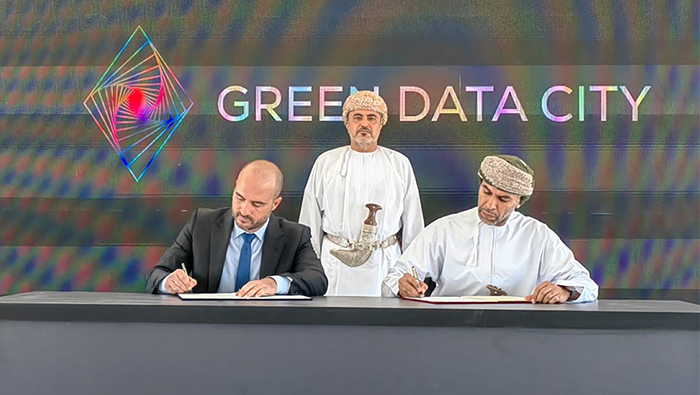 Muscat: The Ministry of Transport, Communications, and Information Technology has attracted local and international investor consortiums in the area of data hosting and processing in the governorate of Dhofar.
Green Data City is establishing a large-scale data centre for hosting, processing and mining data for various applications, such as distributed ledger technologies, blockchain, and Fintech, as a result of a partnership between local and international digital innovation companies.
The ministry's mandate is to attract digital investments to the country in advanced technologies including data hosting and data processing. The ministry hopes through this investment opportunity to accelerate the adoption of distributed ledger technologies, blockchains, and fintech.
MTCIT believe that such advanced technologies have a promising future globally henceforth endeavouring to localise technology and create job opportunities for young Omani IT specialists. The investment opportunity totals more than OMR150 million in the full-fledged setup of the facility and will assist in providing more than 150 job opportunities during the construction and operations of the centre.
The investment opportunity capitalises on the digital investment incentives that Oman offers and more specifically on the abundance of submarine data cables landing in Oman that offers high-speed worldwide connectivity, availability and redundancy. Additionally, the governorate of Dhofar enjoys natural competitive advantages to provide alternative sources of energy to power the data centre including wind, solar and deep-sea cooling.
Eng. Saeed Bin Hamoud Al Mawali, Minister of Transport, Communications and Information Technology said that the Ministry of Transport, Communications and Information Technology seeks to build partnerships with leading local and international private sector entities in the various areas of digital innovations including data-related projects. Moreover, he added that Oman is positioned as a test-bed hub for advanced technologies given the competitive advantages that Oman enjoys to attract digital investments. Green Data City is one of the unique digital investments in this domain.
The minister also added that attracting digital investments will accelerate the objectives of the National Digital Economy Program and will help achieve the desired growth in the use of the Fourth Industrial Revolution (4IR) technologies, and maximising the use of submarine data cables and renewable energy opportunities to make Oman a hub for green and sustainable data centres in the region.
Eng. Olivier Ohnheiser, CEO Of Green Data City, stated that the Governorate of Dhofar is strategically positioned and has unique advantages to establish sustainable hyper-scale data centres, such as a stable economy, cool weather in the Salalah region, unique access to cold deep ocean water next to the shore, and high renewable energy. Green Data City will develop in two phases; Phase one will be powered by the traditional electricity grid while Phase two will depend on renewable energy sources such as wind, solar and deep-sea water cooling to operate the 200 MW facility.
Eng. Saeed Bin Hamood Al Mawaali, Minister of Transport, Communications and IT, has visited the new site, while the technical team presented the immersion cooling technology, used to reduce electricity consumption.
Ohnheiser expressed his appreciation of the government leadership to make this investment a reality to attract other foreign direct investors in data hosting and processing.