INDIA
Afghan bank's cash remarks 'misleading, unhelpful' says UN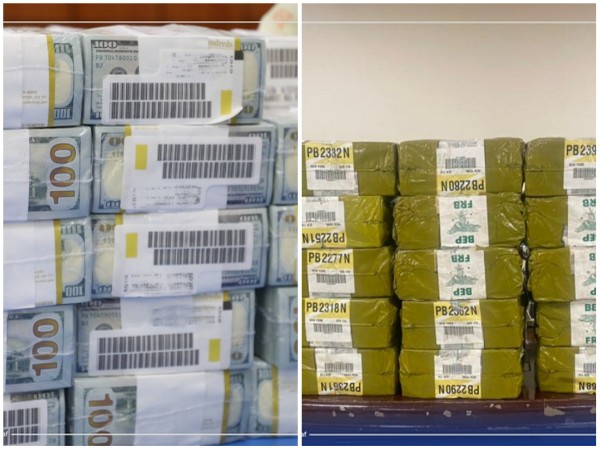 Kabul: The United Nations (UN) mission in Afghanistan has slammed the Taliban-controlled central bank for making what it described as "misleading and unhelpful" remarks about cash destined for humanitarian work in the ravaged country.
"CLARIFICATION 1-Cash shipped to #Afghanistan by the UN is placed in UN accounts in a private bank. It is used by UN agencies to support its humanitarian work 2-Announcements by non-UN entities about UN fund shipments are misleading & unhelpful," the United Nations Assistance Mission in Afghanistan (UNAMA) tweeted. UN's tweet came after the Taliban-controlled central bank, said a package of USD 40 million was deposited in a commercial bank in the Afghan capital, Kabul. "Da Afghanistan Bank (the Afghan central bank) appreciates any principled move that will bring currency to the country and help the needy in the society," the Da Afghanistan Bank- Afghanistan said in a tweet.
As per the UN factsheet, the United Nations transports cash into Afghanistan for use by UN agencies. The UN uses the funds to conduct its work in Afghanistan, primarily in providing critical humanitarian assistance to millions of Afghans requiring support.
A central reason the UN brings cash into Afghanistan is due to the disruption to international banking transfers and liquidity issues since August 2021. All cash brought into Afghanistan is placed in designated UN accounts in a private bank for use by the United Nations, according to the UN.
"All these funds are then distributed directly to the United Nations entities, as well as to a small number of approved and vetted humanitarian partners in Afghanistan. None of the cash brought into Afghanistan is deposited in the Central Bank of Afghanistan nor provided to the Taliban de facto authorities by the UN," the UN factsheet read.
It further states that the cash transfer mechanism has proved to be essential in the provision of life-saving assistance to more than 25 million Afghans by the UN in Afghanistan, including agencies, that manage expenditures in line with their own operational processes and priorities.
The cash brought into Afghanistan for use by the UN and approved partners is carefully monitored, audited, inspected and vetted in strict accordance with the UN financial rules and processes.
Since this transfer mechanism commenced in December 2021, the UN has brought approximately USD 1.8 billion in funds to Afghanistan for the United Nations and partners to conduct their work.