LIFESTYLE
Muscat Nights: A screen under the stars I Times of Oman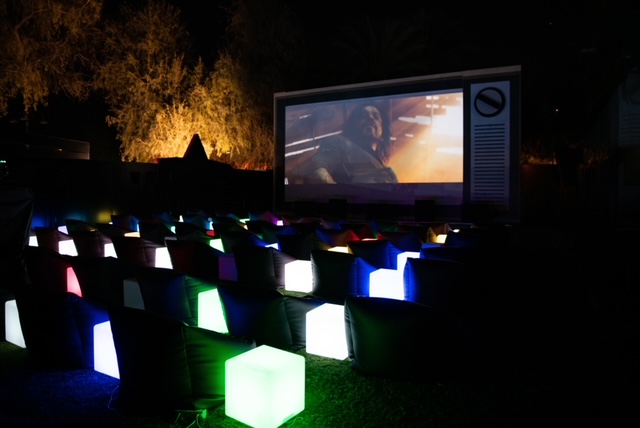 Muscat: If you are a movie buff and you visit the movie theatres  frequently, here's a golden chance for you to catch your favourite film, but this time in a different setting.  How about watching a movie sitting under the stars?
The open-air cinemas at Qurum Natural Park and Naseem Garden are screening some of your favourite films as part of the Muscat Nights events. Fareed, Rahim and Junaid in their early twenties were munching on their favourite snack while waiting for the film to start at the entertainment area in Qurum Natural Park.
"This is a very new experience for us as we are only used to watching movies in theatres. As the weather is good, rather chilly, we are enjoying it all the more as we snuggle on our seats," said Junaid while sharing about his open-air cinema experience.
"Sitting under the stars on a moon-lit evening is really a wonderful experience. And if we find the movie boring we can utilise the time by star gazing," Fareed added with a smile. And if you aren't a movie connoisseur then head off to watch the Wave shows at Qurum Natural Park near the lake.
The show is truly creating waves amongst the visitors of Muscat Nights. Being held at three different times in the evenings, the first show starts at 4:40pm, the second at 5:30pm and the third at 6:30pm. Watching the dancing waves is an amazing experience for families.
If you aren't satiated yet watch the amazing fire shows, held daily at 6:30pm,  9:00pm and 10:00pm. Younis  Mirza with his wife and three children were eagerly waiting for the show to begin at 9pm. "We wanted to see the 6.30pm show but could not make it on time as got stuck in traffic. We are coming all the way from Mabela to see it," he said.
Children can't seem to hide their joy after seeing the many attractions that Muscat Nights is offering this year. Animated cartoon characters roaming around both the parks are one of the key attractions for children as well as their parents.
The LED shows and the boat lake shows are also drawing visitors to the park. While the LED show is at 6:40pm, 7:45pm and 9:10pm every evening up to 4th February,  the boat lake shows are from 7:25pm, 4:45pm and 10:25pm.  The drone shows are held every Thursday and Friday at Al Qurm Natural Park.