WORLD
Peshawar mosque blast: Suicide bomber disguised as a policeman, entered area on motorcycle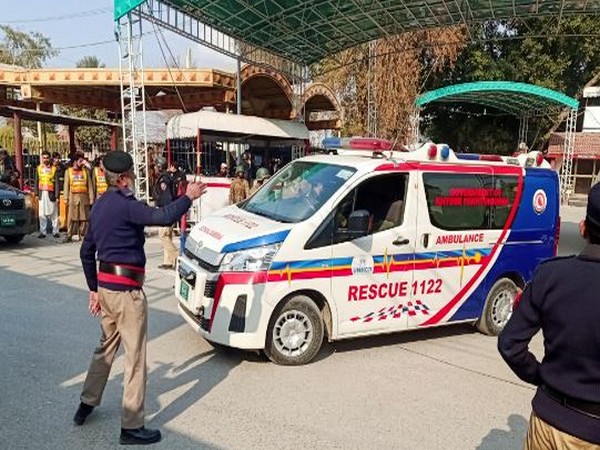 Khyber Pakhtunkhwa: The suicide bomber who carried out the deadly attack on a mosque in the Peshawar Police Lines area was a member of the Pakistani Taliban disguised as a policeman,Khyber Pakhtunkhwa Police Chief Moazzam Jah Ansari revealed on Thursday in a presser, according to Dawn.
He stated that the police officials failed to realise the presence of any attacker in the mosque as the attacker entered Police Lines disguised as a policeman on a motorcycle. "Police guards didn't check him because they thought he was one of their own," the KP Police Chief said.
The detonation employed 12-16kgs of TNT, and the combination of explosive and pillarless buildings contributed to the high death toll. The explosion occurred as a large crowd of people, including police personnel, gathered for prayers in a mosque in Peshawar's Red Zone area, Dawn reported.
The blast that ripped through the mosque on Monday, claimed over 100 lives and left 170 people injured. While the Tehreek-e-Taliban Pakistan (TTP) had initially claimed responsibility for the attack, there has been no official confirmation of the same.
The suicide bomber blew himself up in the mosque – a heavily guarded police facility at about 1 pm on Monday during Zohr prayers, forcing the roof to collapse on those praying at the time.
According to security officials, the suicide attacker was present in the front row during the prayers when he blew himself up.
The blast received widespread condemnation, from within the country as well as globally. India also condoled the loss of lives in the deadly terror attack that shook Peshawar.
Taking to Twitter, MEA Spokesperson Arindam Bagchi wrote, "India extends its deep condolences to the families of the victims of the terror attack in Peshawar yesterday. We strongly condemn this attack, which has taken the lives of so many people."