LIFESTYLE
Celebrating the day of love in a healthy manner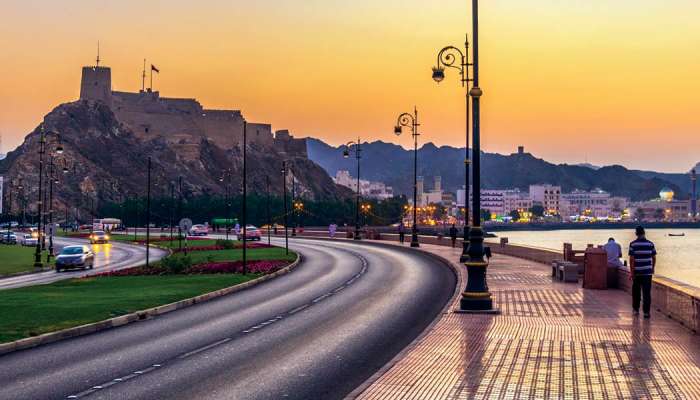 The day of love is here. Apart from celebrating with roses, chocolates, and flowers, why not spend more time doing things you enjoy like spending time with your loved ones and staying healthy? This Valentine's Day, take a walk through Muscat's natural and architectural highlights, with an aim to stay fit for life.
As one promises to share the warmth and love on Valentine's Day, one can also take a vow to get fitter. Valentine's day is a perfect opportunity for people to make positive lifestyle alterations as a commitment to one another, for a healthier and happier life together. A combination of a healthy diet and a good workout is like a dream team.
Pick on a workout regime that would be fun to do with your partner and can be followed realistically. Working out with the one you love is not only more fun but you are also more likely to stick to it since you have a responsibility to ensure your loved one does not give up because of you. It works for both and you end up getting fitter, together.
And when it comes to staying fit, nothing's better than going for a walk. In Muscat walking along the Corniche is perhaps one of the most favourite pastimes of those living in Muscat. This Valentine's Day go for an evening walk with your loved one at Muttrah Corniche where you can walk the complete stretch that starts from the Fish Market right up to the Al Alam Palace.
The busy walkway is crowded with tourists, expats, and locals enjoying the oceanic views and the proximity to the historic Muttrah Souq. After your walk, you can linger at one of the numerous restaurants and cafes.
 For those living in Shatti,  the love street is a very popular walkway. With its beautiful palms, BBQ areas, and plenty of restaurants and cafes, it is perfect for an afternoon chill or for a leisurely evening walk. The lush green stretch situated at Al Izdihar Street, near Al Ghubra lake garden is a great place to take a stroll.