LIFESTYLE
"The Romantics' to 'Lost'; binge on these recent releases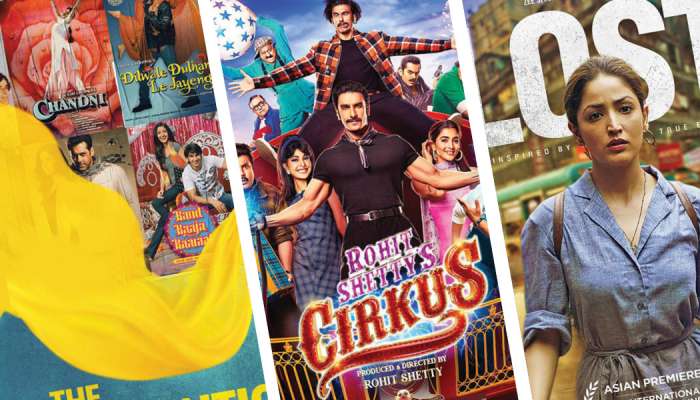 If you have missed watching these recent releases on OTT platforms it's time to binge-watch them. So, here's a list of the best shows/movies to watch this week.
   
'Lost'
 The film is an emotional social thriller representing a higher quest, a search for lost values of empathy and integrity. Inspired by true events, 'Lost' is the story of a bright young crime reporter in a relentless search for the truth behind the sudden disappearance of a young theatre activist. An investigative thriller that kept the IFFI viewers on the edge of their seats, 'Lost' is written by Shyamal Sengupta and the dialogues are by Ritesh Shah. Helmed by Aniruddha Roy Chowdhury, the film streaming exclusively on the OTT platform Zee5 from February 16, 2023.
   
   
 'Farzi'
 The story revolves around a life of a small-time con artist Sunny (played by Shahid), who finds himself drawn into the dark while creating a perfect con. However, a fiery and unconventional task force officer (played by Vijay Sethupathi) has made it his mission to rid the nation of the threat he poses.
   
Helmed by the acclaimed director duo, Raj and DK, the crime thriller marks the digital debut of Shahid Kapoor and Vijay Sethupathi and is all set to stream exclusively on the OTT platform Amazon Prime Video from February 10, 2023. The series has received a positive response from the audience.
   
 'Cirkus'
  Helmed by Rohit Shetty, 'Cirkus', which was released on December 23, 2022, and starred Johnny Lever, Varun Sharma, Pooja Hegde, Sanjay Mishra, Ashwini Kalsekar, Mukesh Tiwari, and Siddharth Jadhav among several others.
   
Set in the 1960s, 'Cirkus' trailer revolves around Ranveer in a dual role, with both the twins unaware of each other's existence. Varun Sharma also plays a double role in this family entertainer. Now the movie is streaming on Netflix.
   
 'The Romantics'
 Helmed by Smriti Mundra, 'The Romantics' celebrates the legacy of filmmaker Yash Chopra. It features 35 leading voices of the Hindi-language film industry and dives into the history of Bollywood through the lens of the Yash Raj Films' impact over the past 50 years in making Bollywood globally known.