BUSINESS
Reliance Retail opens first freestanding Gap store in Mumbai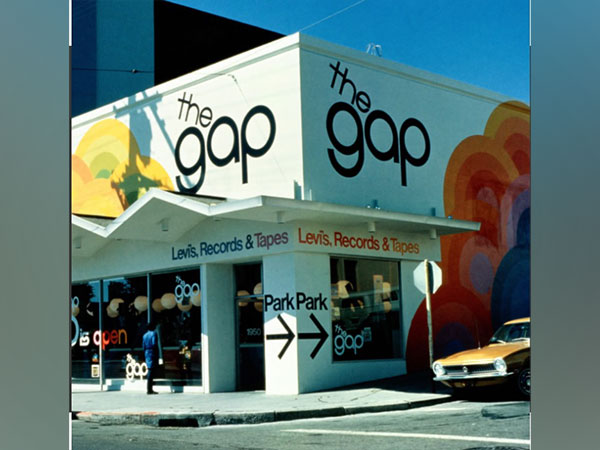 Mumbai: Reliance Retail on Friday announced the opening of the first freestanding Gap store in Mumbai.
The launch of this Gap store marks a milestone in the long-term partnership between Reliance Retail and Gap, through which the Indian firm is the official retailer for Gap across all channels in India, according to a statement from Reliance Retail. After opening over 50 Gap shop-in-shops since last year, Reliance Retail now initiates the second phase of the launch with the new Gap store at Infiniti Mall in Mumbai. A shop-in-shop is an area that one retailer sublets within another retailer's premises.
A freestanding store is a store on the street and not in a mall or a shopping centre.
The expansion of Gap's India presence will include a series of freestanding store openings across the country in the coming months, according to the statement. It added Gap Infiniti Mall would serve as the fullest expression of the brand featuring denim, logo products, khakis and modern essentials for the family across women, men, kids and babies.
On the opening of Gap's first store in India, Akhilesh Prasad, President and CEO, Fashion and Lifestyle, Reliance Retail, said, "We are thrilled to bring the iconic Gap back to India in a new avatar. On visiting the new Gap stores, customers will not only discover a brand new retail identity, but a tech-enabled shopping experience including smart trial rooms, express check-out, and an omni experience, along with a better price value."
He said, "While the opening of freestanding stores is an important driver of Gap's long-term growth plan in India, it also gives us yet another opportunity to bring world-class brands and a differentiated shopping experience to our discerning Indian consumers."
"We are excited to partner with Reliance Retail to continue growing our presence in India through our partner-based model," said Adrienne Gernand, Managing Director of International, Global Licensing and Wholesale at Gap. "Growing Gap's brick-and-mortar business through the launch of freestanding stores and multi-brand store expressions enables us to increase accessibility for Indian customers and meet them where they are shopping."
Through its partnership with Gap, Reliance Retail said it would bring Gap's shopping experience to customers across India through a mix of exclusive brand stores, multi-brand store expressions and digital commerce platforms.
Founded in San Francisco in 1969, Gap continues to build on its heritage grounded in denim and connect with customers online and in company-operated and franchise retail locations globally, according to the statement from Reliance Retail.