LIFESTYLE
Indian actress Shraddha Kapoor talks about her latest movie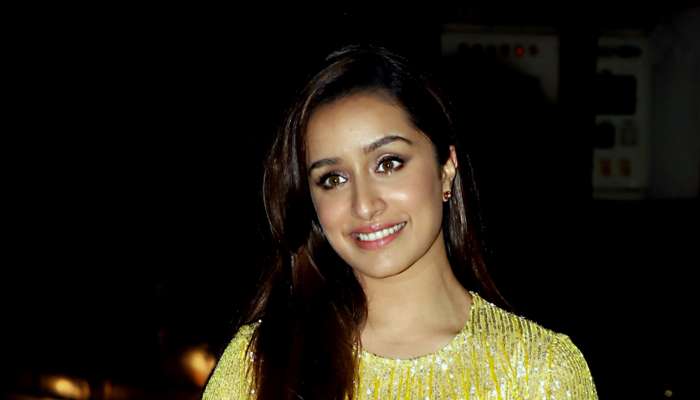 Bollywood actress Shraddha Kapoor.
Bollywood actress Shraddha Kapoor talks exclusively to Evita Louis from T FM Mornings show on T FM ( Our English radio channel.)
Here are edited excerpts from the interview.
Evita Louis: Shraddha, so nice to finally be able to meet you. Congratulations on this brand new movie Tu Jhoothi Main Makkaar . Tell us, what was it like to work with Ranbir Kapoor for the first time?
Shraddha: It was amazing. He's someone I've admired since the longest time. He is loved so much by everybody, especially for his acting skills – known as one of the finest of his generation.  So on this film to see how he works, to see how he approaches what he does, and the effortlessness with which he approaches everything is just, it's so beautiful.
It was great to have that with him on the big screen as his co-star and the different kinds of scenes to see how he's doing an emotional scene differently,  more lighthearted scene in a different manner. I really enjoyed the entire process because I felt that to be able to feed off him was something that made me feel more motivated as well. Yeah. So it was  really (great) to work with him.
Evita Louis: So obviously these are all the good things. Now, every actor I'm sure has, you know, his or her quirks. What was the one thing you did not like?
Shraddha: (laughs) Well, I'm definitely, I would tease him and you know, say that you are a big makkaar (rogue) in real life also because all of this is to show that you know, you're being so effortless on the big screen. And I would just, you are saying all of these big, big dialogues with such ease. There has to be some method to this madness. So I tell him that, you're a very big makkaar (rogue) because Luv sir's definitely given you the script before he's given it to me. You've definitely spent preparing for it. That's why you know everything so well (laughs).
Evita Louis: Okay. Awesome. Now you, you know, across the span of your career, you've played so many different kinds of roles. Is there a favourite that you really like? You know, do you like the romantic lead? Is there something else that you really enjoy portraying?
Shraddha: It's so, so difficult for me to pick one. And you know its just so invigorating (as) an actor you know you get to be a part of different kinds of films. I think that (the) journey as an actor you can dabble from one film to another, one genre to another, different kinds of characters you get to play in one lifetime is so fascinating. So I'd really like to dabble in as many different kinds of characters and films as I can.
Evita Louis: What is the best piece of relationship advice either you have given someone or someone's given you?
Shraddha: I would say that how about  you be that person who you would like to have in your life.  so that's something that I think, that I I read this somewhere and it really resonated with me that often times people are like you know this is the kind of person that I want and he or she needs to be like this and all of these qualities but its so nice to think about that you know, "hey do you have those qualities within yourself for someone else or for yourself to begin with" which is the most important thing so (it) is nice I came across this somewhere and it resonated with…….
Evita Louis: You are a powerhouse of talents. You can dance, you can act, you can sing. Now, is there a go to karaoke song? Somebody puts a mic in front of you and say, "Shraddha, sing", what's your go to karaoke song?
Shraddha:  So I am a big Lata Mangeshkar fan and she's family as well. So I would say her songs absolutely, lag ja gale and all those. (I am) a huge fan of Avril Lavigne, so maybe some of her songs.
Evita Louis: Alright okay alright. Final question for you before we let you go. If you could switch lives with one person who would it be for one day only.
Shraddha:  No one…I am very grateful and very thankful to be myself and super super blessed. So, no one.
Shraddha Kapoor's film 'Tu Jhoothi Main Makkaar' will release on March 8, 2023.