WORLD
Home Affairs secretary Mike Pezzullo's texts with Liberal Party powerbroker referred to APS commissioner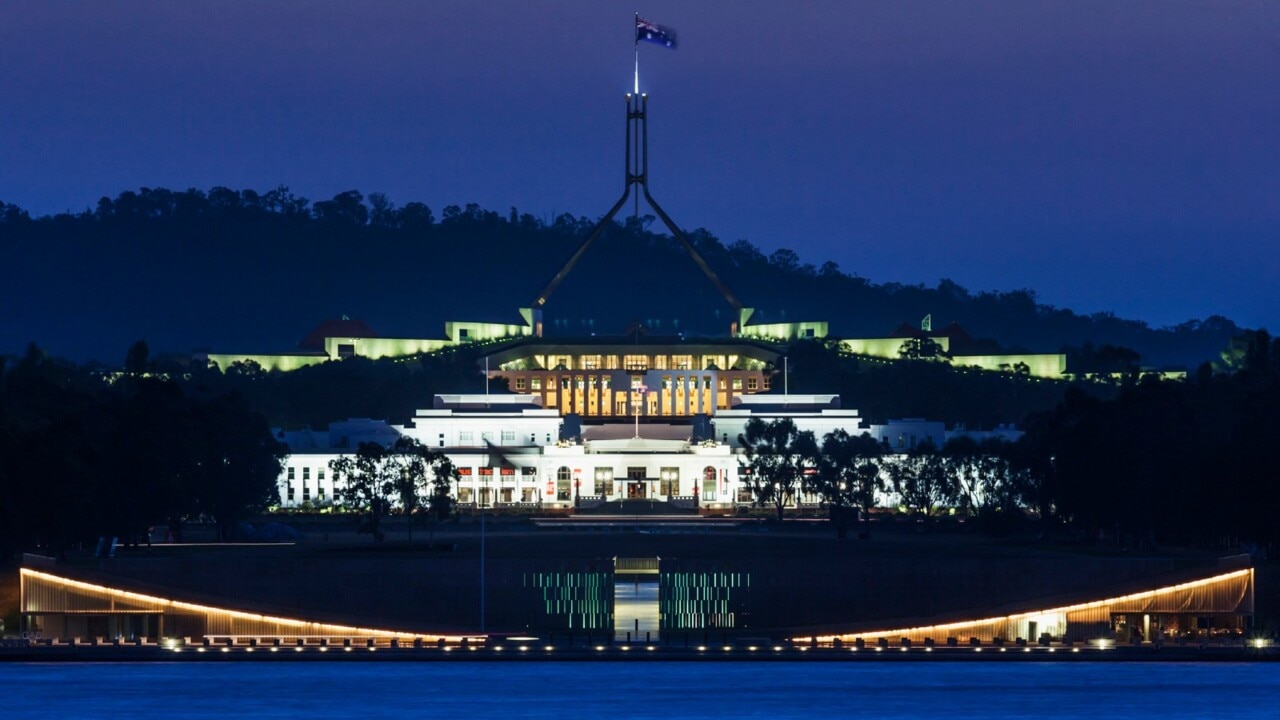 A powerful public servant has been referred to the public service commissioner after a series of explosive texts revealed he had sought to influence government affairs.
The text messages spanning years were obtained and published by the Nine newspapers and 60 Minutes on Sunday, which the outlets say revealed Home Affairs Secretary Mike Pezzullo had sought to influence the then-Coalition government.
The messages reveal how Mr Pezzullo – who has served both sides of politics – used Liberal Party powerbroker Scott Briggs as a political back channel to former prime ministers Malcolm Turnbull and Scott Morrison to undermine political and public service enemies, promote conservative politicians, and seek to muzzle the press.
Read Next
Mr Briggs, a businessman, lobbyist, and former vice-president of the NSW Liberals, was a close confidant of former prime minister Scott Morrison.
The messages, which Nine says were obtained legally from a third party, reveal Mr Pezzullo sought to influence who would be the minister responsible for his department, and had angled for the promotion of "right-wingers" like Peter Dutton to be fed right into Mr Morrison and Mr Turnbull.
The messages also show Mr Pezzullo had bad-mouthed moderate Liberals, including Julie Bishop and Marise Payne.
Home Affairs Minister Clare O'Neil has confirmed she has referred the matter to the Australian Public Service Commissioner.
In a statement on Monday morning, Ms O'Neil said she was "aware of reporting regarding" the communication of the two men and had taken action.
"Last night I referred this matter to the Australian Public Service Commissioner, Dr Gordon de Brouwer," her statement on Monday morning said.
Among the messages made public, Mr Pezzullo told Mr Briggs he almost "had a heart attack" after Ms Bishop momentarily emerged as a challenger for prime minister during the 2018 leadership spill.
During the leadership contest and cabinet shuffle, Mr Pezzullo advised Mr Briggs who he thought should be the new home affairs minister: "I don't wish to interfere but you won't be surprised to hear that in the event of ScoMo (Scott Morrison) getting up I would like to see Dutton come back to HA (Home Affairs)''.
He said having moderates in the Home Affairs position especially would be an impediment to his plan to build a powerful department, telling Mr Briggs: "Any suggestion of a moderate going in would be potentially lethal viz OSB (Operation Sovereign Borders)".
The texts also reveal he had described Senator Payne – then defence minister – as "completely ineffectual" and texted Mr Briggs: "Marise is a problem!"
He also ridiculed the Senate estimates process – one of the most important measures available to Australians to hold public servants and their ministers to account.
The Australian Public Service code of conduct requires public servants to be apolitical, independent, and "open and accountable".
There is no suggestion that any of the exchanges were corrupt or illegal.
Mr Pezzullo has yet to make a comment.
Read Next