WORLD
Facebook boss Mark Zuckerberg announces major news at Meta Connect 2023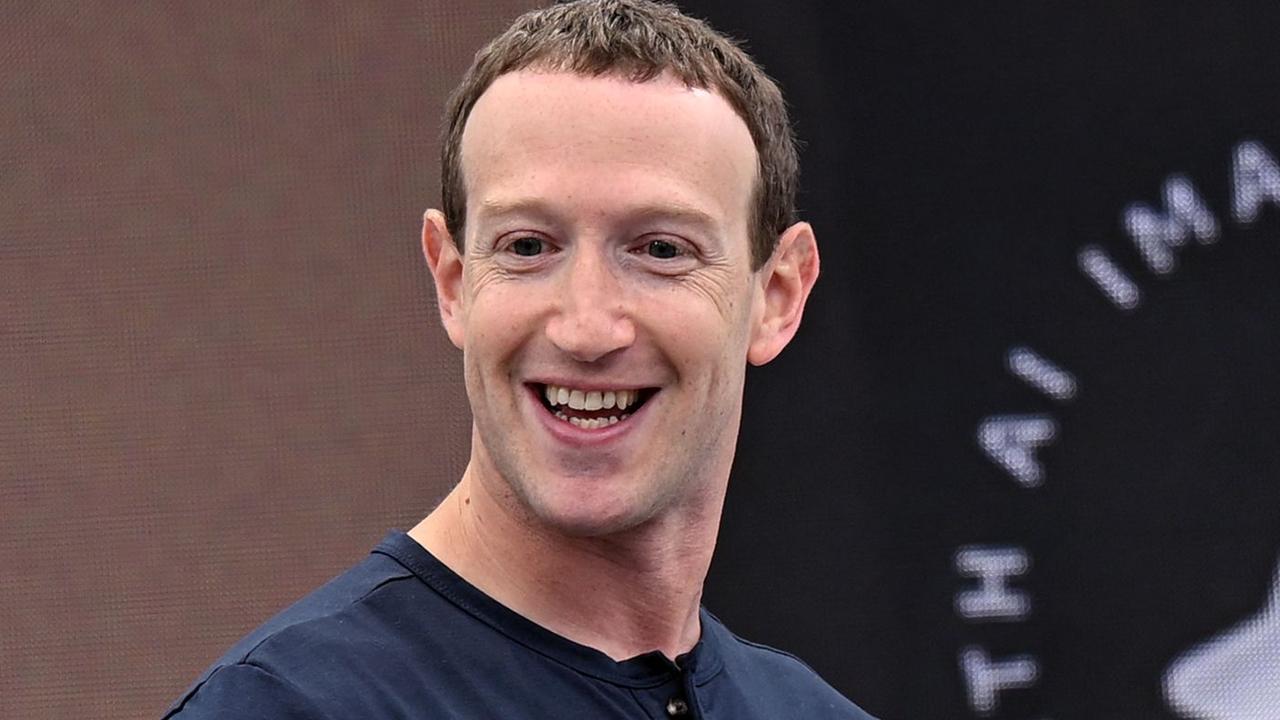 Mark Zuckerberg's company Meta has made a series of major announcements that will shake up the way billions of people use technology and interact with the world.
Headlining the Meta Connect event in Menlo Park, California, was the new Meta Quest 3 mixed reality headset. It's a major upgrade to the Meta Quest 2 device, that blends the real world with virtual reality in a way never seen before.
Zuckerberg also revealed new advances in artificial intelligence that will change the way billions of people use popular apps like Facebook and Instagram.
The third major announcement was the next generation of Ray-Ban Meta smart glasses. The glasses will be shipped with the Meta AI installed, with massively upgraded hardware and a new livestreaming feature.
Quest 3
The big change for the Quest 3 is that it has now been designed to blend physical and digital spaces together. This means you can experience virtual reality or mixed reality while using the headset to play games, watch video or explore the Metaverse.
Mixed reality is made possible by Passthrough video processing, which shows your actual environment, and it can be overlaid with virtual objects. This will enable you to, for example, kick a virtual soccer ball against a real wall in your house or shoot monsters emerging from the ceiling.
You can also create a giant virtual immersive theatre to watch movies or sit courtside at the NBA.
Next year, a new feature will allow virtual features to be permanently installed in your home. For example, you could put virtual trophies on your shelf, artefacts from games on your wall, install interactive music players and look up to see outer space.
To switch between virtual reality and augmented reality you merely double tap on the Quest 3.
There are major hardware changes to the Quest 3 over its predecessor Quest 2.
The tech will be shipped with new Snapdragon XR2 Gen 2 platform, which doubles the headset's processing power. This means that graphics are vastly improved.
Developers redesigned the headset to make in slimmer, more balanced and therefore more comfortable to wear. The controllers are also improved – and hand tracking means you can also ditch the controllers and use direct touch instead if you choose.
There are also multiple new colour options available.
It's shipping out on October 10 for $US499 (approximately AU$785). Meta's chief technology officer Andrew Bosworth described it as the "best value special computing headset on the market". That's likely a shot across the bow at Apple as it's certainly cheaper compared to the Apple Vision Pro, which is retailing for $US3,499 (approximately AU$5500).
Artificial intelligence
Meta is also introducing new AI technology that will massively impact the way people use its apps.
New AI software named Emu will allow people to generate high-quality, photorealistic images in just seconds for free – something that is currently available only through costly subscription-based software.
This will be at first realised though new custom AI stickers.
Apps like Instagram will also be hugely changed. A new product called Restyle will allow AI to transform photos. You can also co-create AI-generated images with friends.
You can easily, for example, apply a custom filter such as "watercolour" – and the image will be changed to a painting. Or, you can change a photo of yourself to one in which you are surrounded by puppies.
With Backdrop, you can also easily change the location of your photo from your bedroom to a street in Paris.
Meta AI is another big development, that allows people to interact with new AI assistants. Meta worked with a bunch of celebrities to make new characters that can be your personal trainer – or your dungeon master (Snoop Dogg).
Ray-Ban – Meta smart glasses collection
Meta's next generation of smart-glasses are jacked up with new hardware.
The company joined forced with EssilorLuxottica, and for the first time the stylish glasses have live streaming capabilities.
Next year, new tech will allow the glasses to understand your environment and with AI, answer questions such as what you're looking at. This will be huge for people with vision impairment.
The Ray-Ban Meta smart glasses collection will launch on October 17, for $US299 (approximately AU$470).