WORLD
Horror threat in new video of New Zealand pilot held hostage in West Papua, Indonesia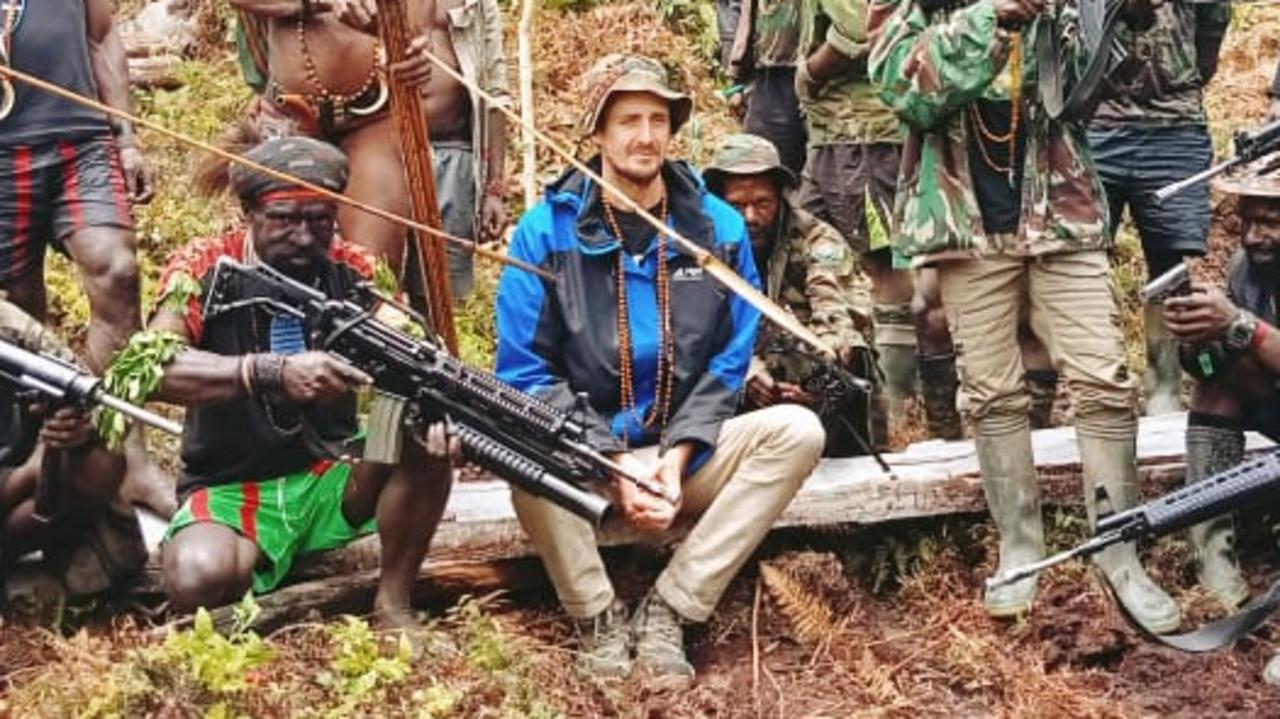 In a chilling new video — Papuan rebels in Indonesia have threatened to shoot a New Zealand pilot they have held hostage for more than three months.
Phillip Mehrtens, who was flying for Indonesian airline Susi Air, was captured after landing at a remote airstrip in Nduga in Indonesia's West Papua province in early February by the West Papuan National Liberation Army (TPNPB).
At the time of the 37-year-old's kidnapping, TPNPB threatened to kill him if the government in Jakarta did not recognise the independence of West Papua – which refers to the western side of the island of New Guinea.
Although, it appeared in the months after they dropped this demand and instead insisted Mr Mehrtens would not be released until both the Indonesian and New Zealand governments came to the negotiating table.
In a hostage video last month, Mr Mehrtens, who sat with his hands tied flanked by two TPNPB fighters, insisted he was alive, healthy and had been eating well.
"I live with the people here. We travel together as required. We sit together. We rest together," he said.
However, a very different tone was set in a new video released on Friday, seen by international news agency Reuters, where a "visibly emaciated" Mr Mehrtens addressed the camera again.
Mr Mehrtens said the separatists wanted countries other than Indonesia to engage in dialogue on Papuan independence.
"If it does not happen within two months then they say they will shoot me," he reportedly said while holding a Morning Star flag surrounded by Papuan fighters with assault rifles.
The flag is West Papua's symbol of independence.
The video was shared by Papuan rebel spokesperson Sebby Sambom and verified by Deka Anwar, an analyst at the Jakarta-based Institute for Policy Analysis of Conflict (IPAC), according to Reuters.
New Zealand Ministry of Foreign Affairs and Trade told local news website Stuff said it was aware of the video and the welfare of Mr Mehrtens was its "top priority".
"We're doing everything we can to secure a peaceful resolution and Mr Mehrtens' safe release, including working closely with the Indonesian authorities and deploying New Zealand consular staff," a MFAT spokesperson told the outlet.
"We are also supporting Mr Mehrtens' family, both here in Aotearoa and in Indonesia."
Mehrtens has a wife and son. In previous hostage video he said he loved and missed them, and thought about them every day, but warned "this could go on for a long time".
In April, a group of 36 Indonesian soldiers was ambushed by TPNPB fighters while searching for Mr Mehrtens in Nduga.
Indonesian officials confirmed at least one soldier had been killed, while TPNPB claimed it killed at least nine, and journalists citing Indonesian military sources put the death toll at six.