INDIA
Tribals ransack church, attack SP in Chhattisgarh's Narayanpur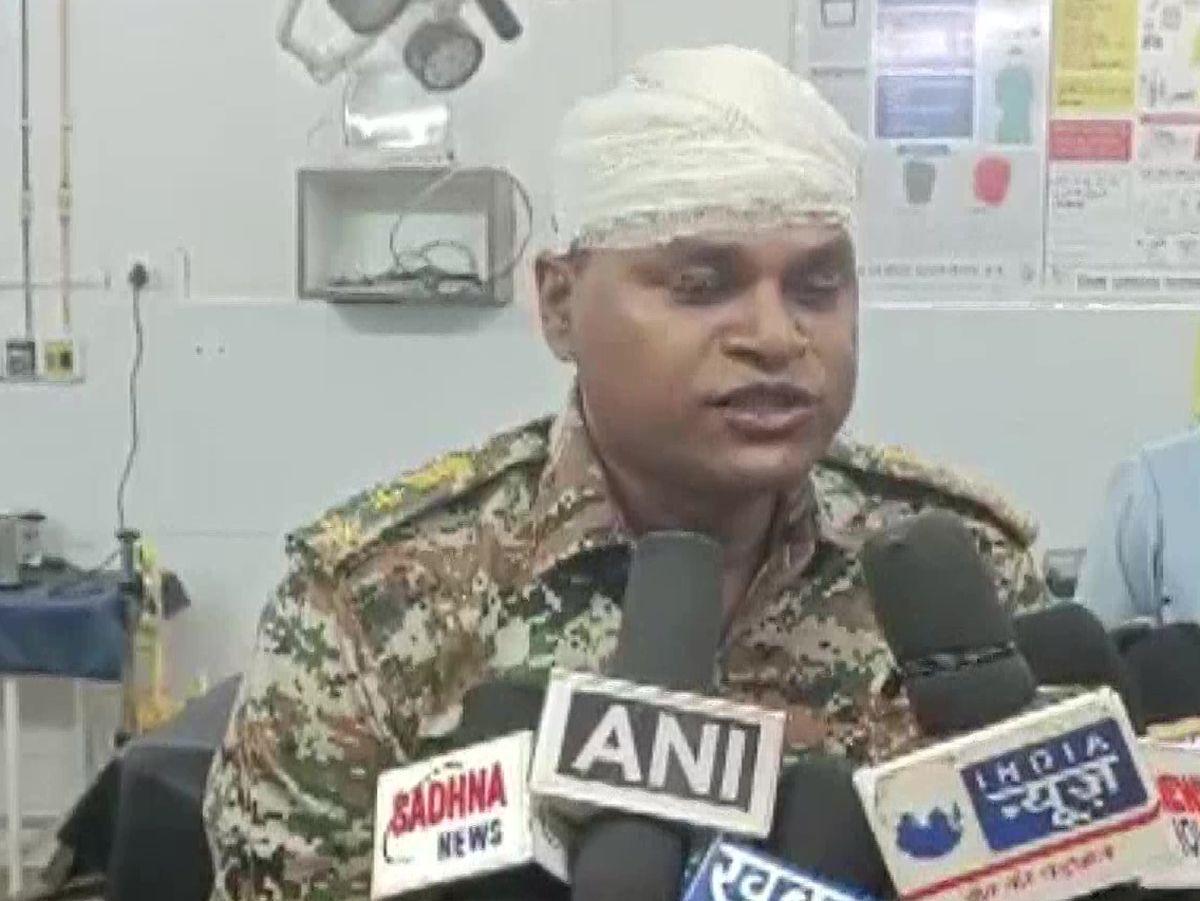 A church was vandalised and a senior policeman was attacked and injured during a protest by a group of tribals in Chhattisgarh's Narayanpur city on Monday, police said.
IMAGE: Injured SP Sadanand Kumar. Photograph: ANI
Narayanpur district Superintendent of Police (SP) Sadanand Kumar was attacked during the protest that took place in the afternoon and was being treated at a hospital, an official said.
A large number of police personnel have been deployed in Narayanpur, located around 300 km away from capital Raipur, after the protest turned violent, he said.
As per preliminary report, tribals staged a demonstration to protest against a clash that took place between two communities over alleged religious conversion in Edka village in Narayanpur district on Sunday, police said.
Talking to reporters at the hospital, SP Kumar said that protestors arrived near Vishwa Dipti Christian School in the afternoon and tried to charge towards a church located in the school premises.
"After being alerted about it, I immediately rushed to the spot with other officials and tried to pacify the protestors. They seemed convinced and were about to return, but suddenly someone hit me with a stick on my head," the official said.
"Some policemen managed to disperse the crowd and bring the situation under control," he added.
The injured SP was shifted to a local hospital and given first aid.
However, some visuals from the spot showed that protestors had managed to gain entry into the premises and had vandalised the church.