WORLD
China logs nearly 60,000 Covid deaths in last 30 days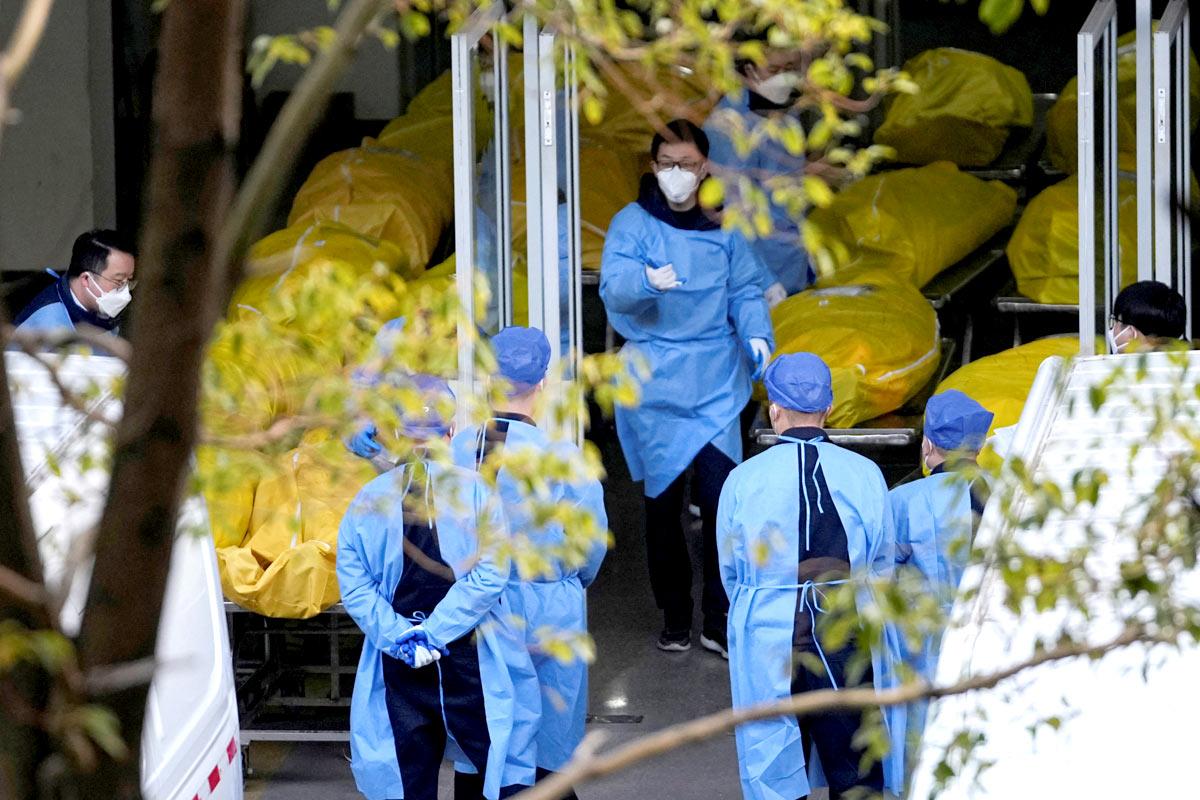 China on Saturday reported 59,938 new coronavirus deaths in hospitals across the country over the last 30 days, amid criticism from the World Health Organisation that Beijing was "heavily under-reporting" the magnitude of the pandemic.
IMAGE: Several body bags at a funeral home in Shanghai. Photograph: Reuters
The death toll included 59,938 COVID-19 related deaths at hospitals from December 8 to January 12, the National Health Commission said on Saturday, official media here reported.
Jiao Yahui, director of the National Health Commission's medical affairs department, said medical institutes recorded 5,503 deaths as a result of respiratory failure triggered by COVID-19 infections and 54,435 fatalities with underlying conditions, such as cancer or cardiovascular diseases, combined with COVID-19.
The average age of those who died was 80.3, and 90 per cent of the fatalities were aged 65 or over, the Hong Kong-based South China Morning Post reported.
With this, China's official death toll climbed to 65,210 since the coronavirus first broke out in the central Chinese city of Wuhan in December 2019.
China has stopped providing daily Covid statistics since abandoning its strict zero-Covid strategy.
China also reopened its borders to international travellers on January 8 after nearly three years.
The World Health Organisation said on Wednesday that China is "heavily underreporting" the number of COVID-19 deaths from the current wave of infections sweeping the country.
"WHO still believes that deaths are heavily underreported from China. This is in relation to the definitions that are used but also to the need for doctors and those reporting in the public health system to be encouraged to report these cases and not discouraged," Michael Ryan, executive director of WHO Health Emergencies Programme said in Geneva.