BUSINESS
Exposure to Adani group Rs 36K crore, less than one per cent, says LIC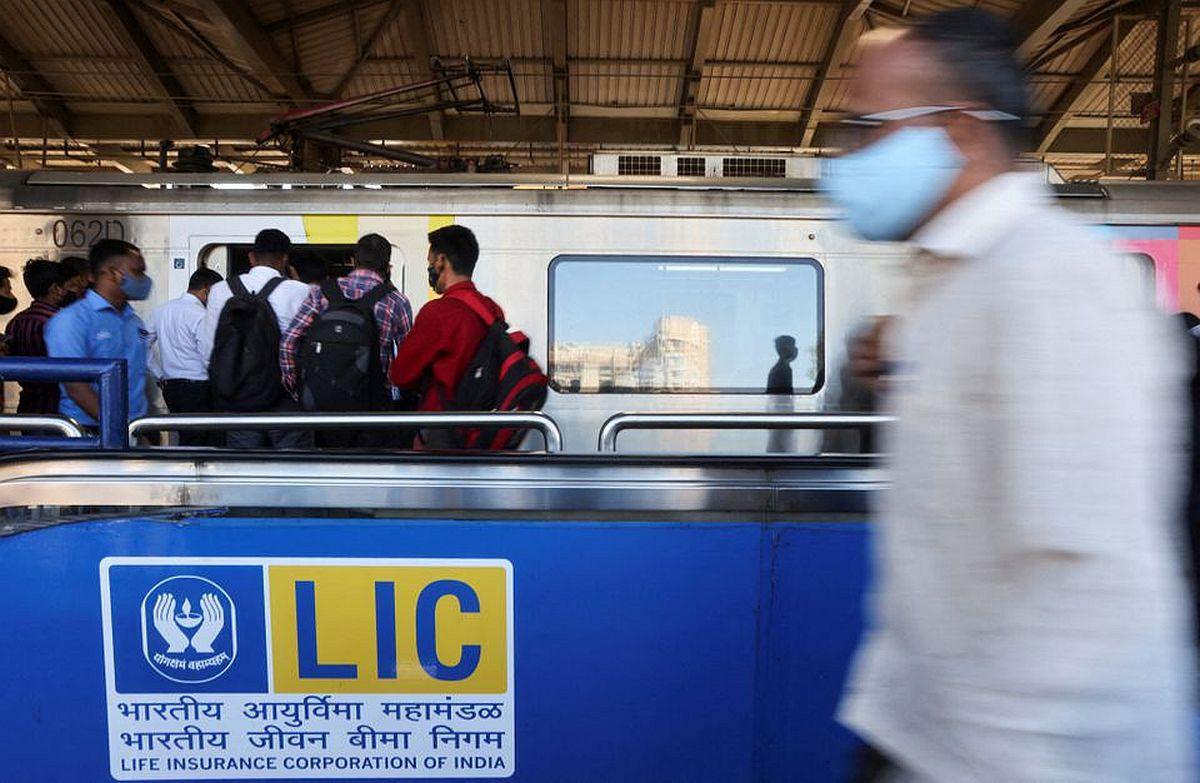 Life Insurance Corporation (LIC) on Monday said it has an exposure of Rs 36,474.78 crore to Adani group's debt and equity, and the amount is less than one per cent of the national insurer's total investments.
Photograph: Francis Mascarenhas/Reuters
LIC's total assets under management stood at over Rs 41.66 lakh crore as of September 2022.
The disclosure by the insurer, which is also the country's largest domestic institutional investor, comes amid Adani group stocks taking a beating on the bourses after the short-selling specialist firm Hindenburg Research in a report made a litany of allegations, including fraudulent transactions and share price manipulation, at the Gautam Adani-led group. The allegations have been rejected by the group.
"Our total holding in the Adani group companies under equity and debt a on date is Rs 36,474.78 crore. This was Rs 35,917.31 crore as of December 31, 2022. Total purchase value of these equities of the group companies, bought over the past many years, is Rs 30,127 crore and the market value for the same at close of market hours on January 27, 2023 was Rs 56,142 crore," LIC said in a tweet.
The Adani group has 10 listed companies.
However, the insurer did not disclose about its exposure on an individual company basis.
According to LIC, credit ratings of all Adani debt securities held by it are rated 'AA' and above which is in compliance with the Irdai investment regulations.
The Hindenburg Research report came two days before Adani Enterprises' Rs 20,000 crore Follow on Public Offer (FPO) that opened last week on January 27. The anchor investors' quota was fully subscribed on January 26.
LIC invested about Rs 300 crore in buying 9,15,748 shares in the ongoing FPO as an anchor investor. LIC already had 4.23 per cent stake in the company.
In all 33 institutional investors put in Rs 5,985 crore as anchor investors in Adani Enterprises' FPO.
The Adani group's listed companies have lost more than USD 70 billion in total market capitalisation since the report was published on January 24.