INDIA
SC allows EPS to continue as interim AIADMK chief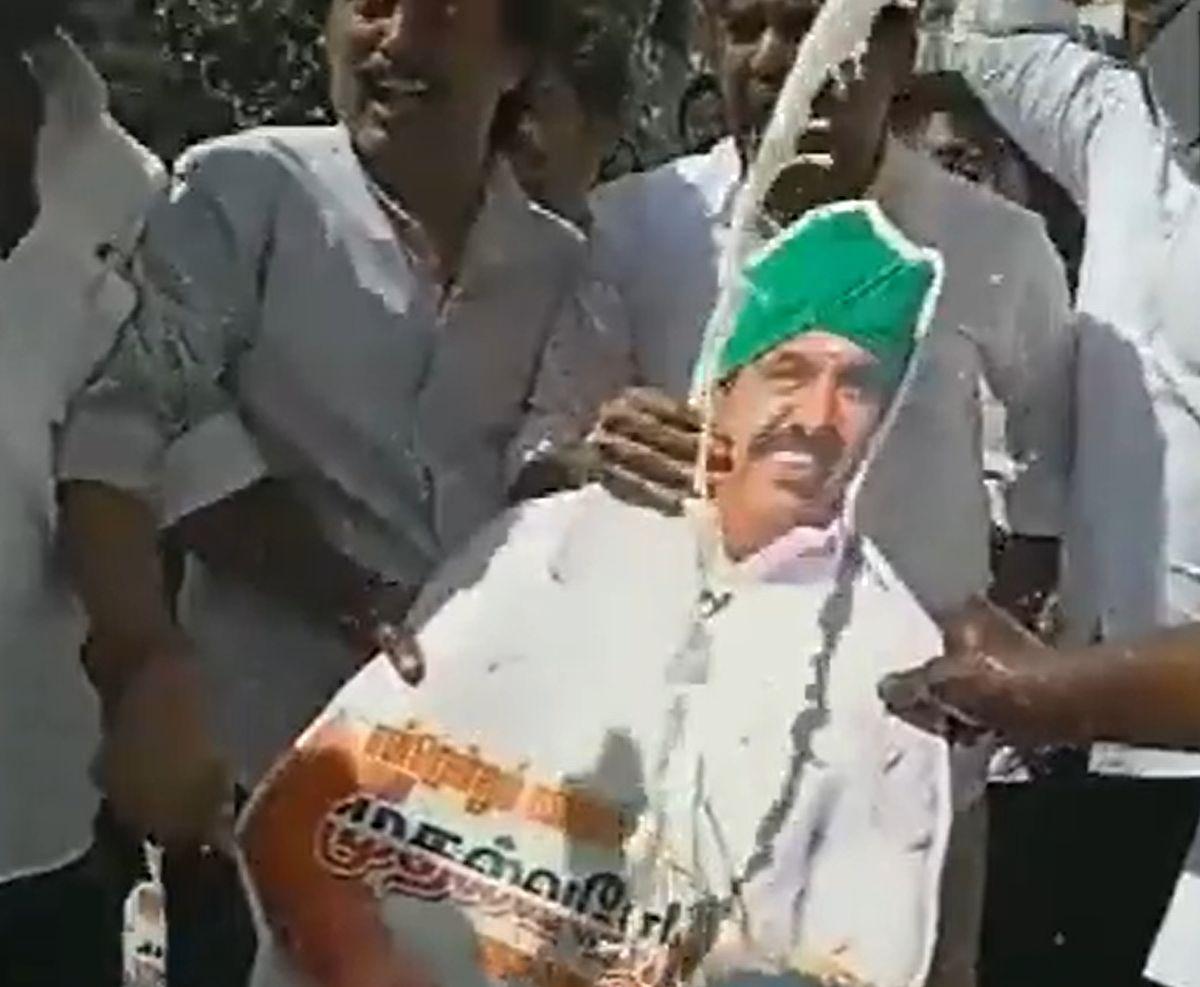 The Supreme Court on Thursday upheld a Madras high court order allowing Edappadi K Palaniswami to continue as interim general secretary of the All India Anna Dravida Munnetra Kazhagam, establishing his position as the single, supreme leader of the party.
IMAGE: Supporters of Edappadi K Palaniswami burst into celebrations as the Supreme Court allowed him to continue as AIADMK's interim general secretary in Chennai on Thursday. Photograph: ANI
A bench of Justices Dinesh Maheswari and Hrishikesh Roy, which had reserved judgment on the matter on January 12, dismissed the petitions filed by O Panneerselvam.
"We have upheld the order of the Division Bench of the high court dated September 2, 2022 and made our earlier interim order permanent.
"We have not dealt with the matter of resolutions before the party that were being heard by the single judge. We leave it open for the said resolutions to be dealt with in accordance in law," the bench said.
The judgment came on batch of pleas concerning amendments made to party bylaws during the July 11, 2022 general council meeting, which elected Palaniswami, or EPS as he is known, as its single leader while expelling his rival Panneerselvam and some of his aides.
The division bench quashed the August 17 order of Justice G Jayachandran, which ordered maintenance of status-quo ante as of June 23 — when Panneerselvam was coordinator and Palaniswami joint coordinator.
In Chennai, celebrations broke out at the AIADMK headquarters after news of the Supreme Court ruling came in.
Amid increased police presence at MGR Maaligai, the headquarters of the AIADMK, EPS supporters burst crackers and poured milk on a cutout of him. 
Senior AIADMK leader and former minister D Jayakumar said that in the battle between the 'Pandavas' and 'Kauravas', it is the former who win in an apparent reference to the Mahabharatha epic.
He also termed the SC ruling as a historic verdict.
Asked what Paneerselvam's political future would be, Jayakumar gestured a 'zero'.