SPORTS
Big 'Ted Lasso' fan Guardiola could not pass up chance at cameo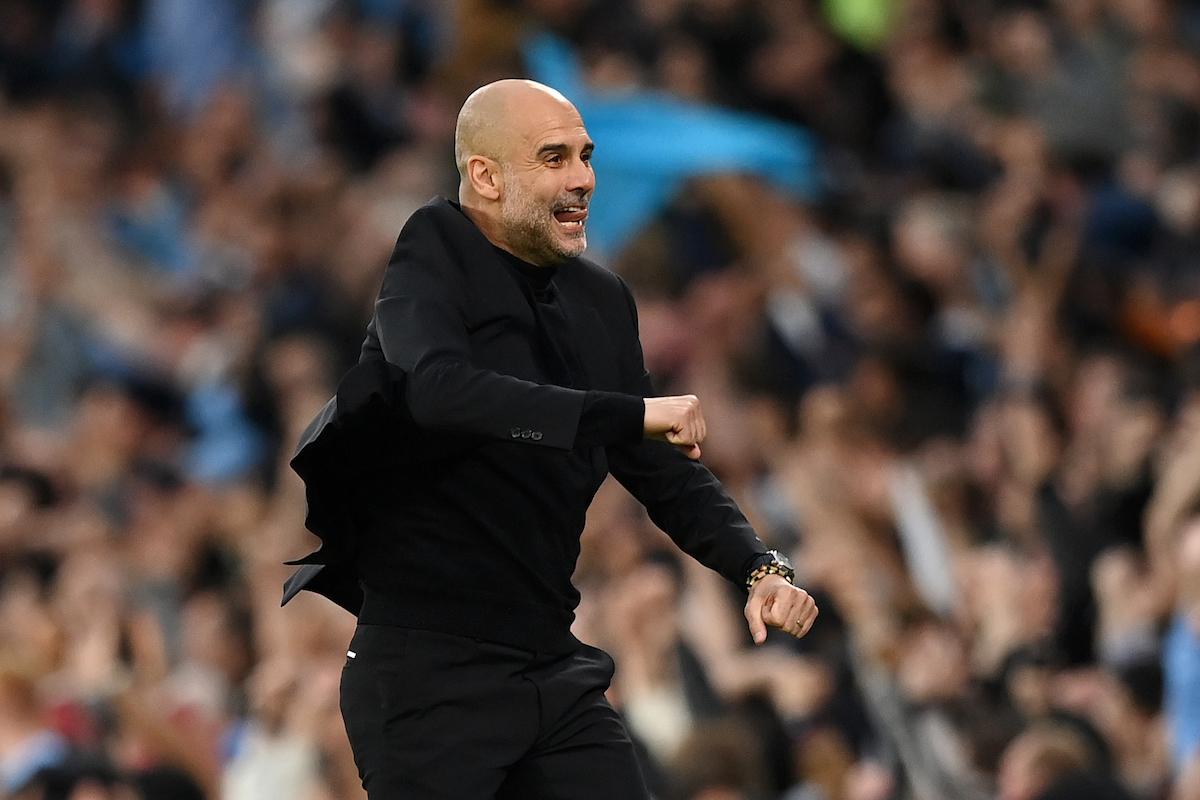 IMAGE: Pep Guardiola made a cameo appearance in Ted Lasso's penultimate episode. Photograph: Michael Regan/Getty Images
As a big fan of Apple TV's popular soccer comedy "Ted Lasso", Manchester City manager Pep Guardiola said he was happy to appear as himself on the show's penultimate episode that aired this week.
"As a family, my little daughter Valentina and my wife, we enjoy a lot to watch the show," Guardiola told a press conference on Friday.
"We are big fans, and when they offered a cameo, I said why not and I could meet the actors.
"We are so proud, honestly, we are so proud to make known around the world Man City who we are."
The fictional AFC Richmond beat City in the episode called "Mom City", and Lasso, played by Jason Sudeikis, and Guardiola shake hands after the game ends.
"Don't worry about wins or losses," the Spaniard tells Lasso. "Just help these guys be the best version of themselves on and off the pitch. This, at the end, is the most important thing."
Lasso replies: "I couldn't agree more, coach."
The scene was shot before an actual City game at the Etihad and the cast and crew returned to watch a recent game there.
"One of the last games we played here, they came and we talked again, and yeah, it was nice," Guardiola added.
Manchester City got in on the fun ahead of the episode, posting their usual "It's Matchday" announcement on Twitter but with Sudeikis and Guardiola and "Time for the @premierleague champions to take on @AFCRichmond!"
The show has featured numerous cameos including Gary Lineker and former Arsenal striker Thierry Henry. The character of Roy Kent is based on former Manchester United midfielder Roy Keane, while many fans of the show believe Richmond star Jamie Tartt is modelled after City player Jack Grealish.