BUSINESS
South Korean e-commerce giant Coupang plans to enter Indian market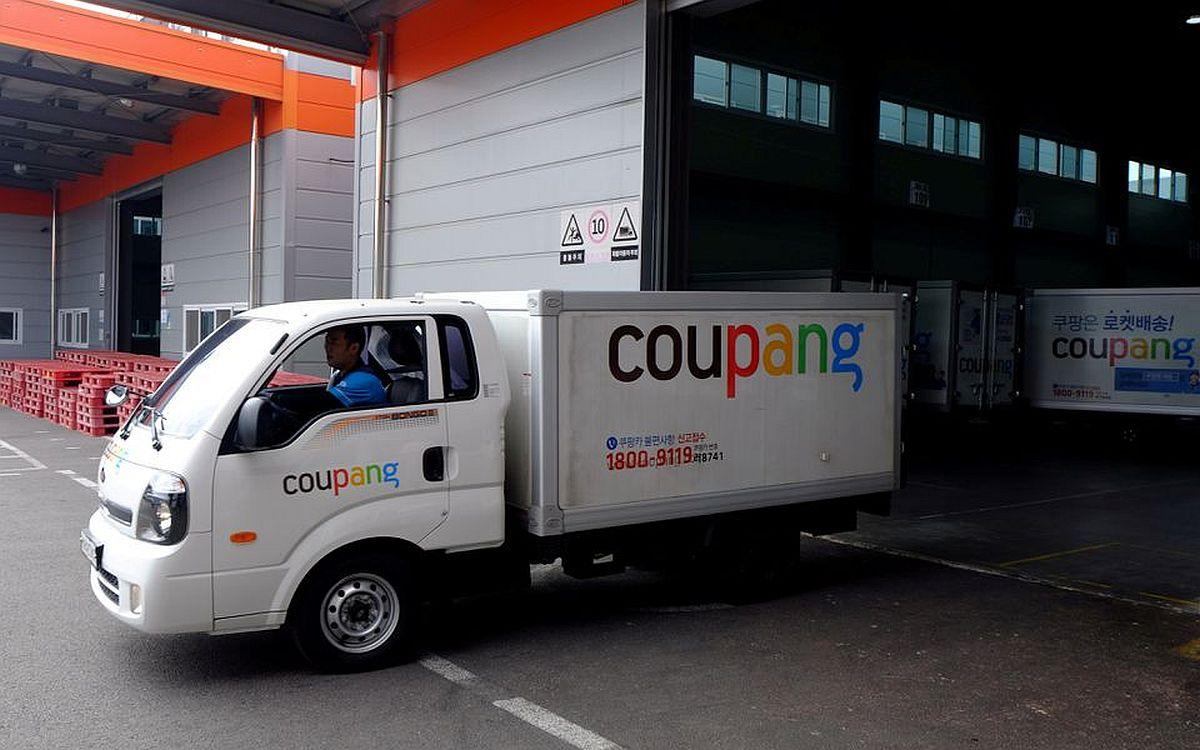 South Korean e-commerce giant, Coupang, is planning to enter the Indian market.
Photograph: Josh Smith/Reuters
The SoftBank-backed start-up has initiated dialogues with the Indian government to enter one of the world's largest e-commerce markets, government officials told Business Standard.
"We have received an application from the South Korean government, in which Coupang has expressed interest in entering India," said officials, adding that "dialogues with the Coupang delegation are likely to start next month".
A query sent to Coupang remained unanswered until the time of going to press.
If the Seoul-headquartered firm, also known as the 'Amazon of South Korea', enters the Indian marketplace, it will take on home-grown Flipkart and Seattle-based Amazon.
Although the two giants have an established presence in the Indian market for the past decade, they are facing challenges from the government-backed Open Network for Digital Commerce and other indigenous e-commerce platforms, such as Reliance JioMart and Tata Digital.
India is fast emerging as a lucrative e-commerce market but is still seen as underpenetrated.
India's e-commerce market is projected to grow from $83 billion in 2022 to $150 billion in 2026, according to the FIS 2023 Global Payments Report.
Breaking down market share as regards companies, Flipkart ($23 billion gross merchandise value, or GMV) and Amazon ($18–20 billion GMV) tip the scales, with the two having cornered about 60 per cent market share at present.
Reliance is third in the sweepstakes ($5.7 billion in e-commerce sales), driven by attractive categories like fashion (AJIO) and JioMart (e-grocery), research firm Bernstein said in a report this month.
Coupang's proposal comes a year after the company announced it was closing its e-commerce operations in Japan.
It decided to withdraw from the Land of the Rising Sun, 21 months after it began offering its online delivery service there, according to a report in The Korean Times in March 2022.
The decision was arguably taken because Japan has a strong convenience store business culture and the country has, by far, the largest senior population in the world, many of whom are not used to shopping for groceries online.
But in India, the company is hoping to encash on growing internet penetration and a young population increasingly dependent on online deliveries to help it grow.
About 346 million Indians are engaged in online transactions, including e-commerce and digital payments, according to the Internet in India report published in 2022 by the Internet and Mobile Association of India.
The report estimates active internet users in India at 692 million.
This figure is projected to touch 900 million by 2025.
Coupang has a signature service called Rocket Delivery, which promises average delivery times under 12 hours, 24 hours a day, 365 days a year.
It pledges 'same-day delivery, dawn delivery'.
Its Rocket Jikgu service offers direct purchasing of foreign goods and overseas products imported without any middlemen, with a delivery timeline of three days.
The Rocket Wow is a paid subscription service, similar to Amazon Prime.
Customers get free delivery for entire Rocket Delivery-tagged products, free return within 30 days, discounts on Rocket Wow-tagged products, one-day delivery on Rocket Fresh products in the morning, and the use of Coupang Play.
The company has a same-day delivery service for fresh food — Rocket Fresh — allowing customers to order in the morning and receive their food in the evening.
Coupang Eats is a food-delivery service: users can order food from restaurants, with delivery which can be tracked in real-time.
It also provides gig work to anyone over the age of 18 through an outsourcing service called Coupang Flex.
The company has launched a subscription-based video streaming service — Coupang Play.
Coupang's annual revenue in 2022 was $20.6 billion, up 12 per cent on-year.
The company says it provides same-day or next-day delivery of more than 5 million unique items, and 99.6 per cent of its orders are delivered within 24 hours.
Moreover, 70 per cent of Korean citizens live within 10 minutes of a Coupang logistics centre.
Coupang raised $4.6 billion in the biggest US initial public offering (IPO) in 2021.
The IPO was the largest on a US exchange since Uber raised $8.1 billion in 2019.
SoftBank became Coupang's biggest investor after the IPO, owning one-third of the company.
Greenoaks Capital has 16.6 per cent stake, Maverick Holdings & Investments 6.4 per cent, and Rose Park Advisors 5.1 per cent. BlackRock holds 2.1 per cent stake, and Coupang chief executive officer Kim Beomseok (known professionally in the West as Bom Kim) owns about 10.2 per cent.