INDIA
Odisha train tragedy toll revised to 275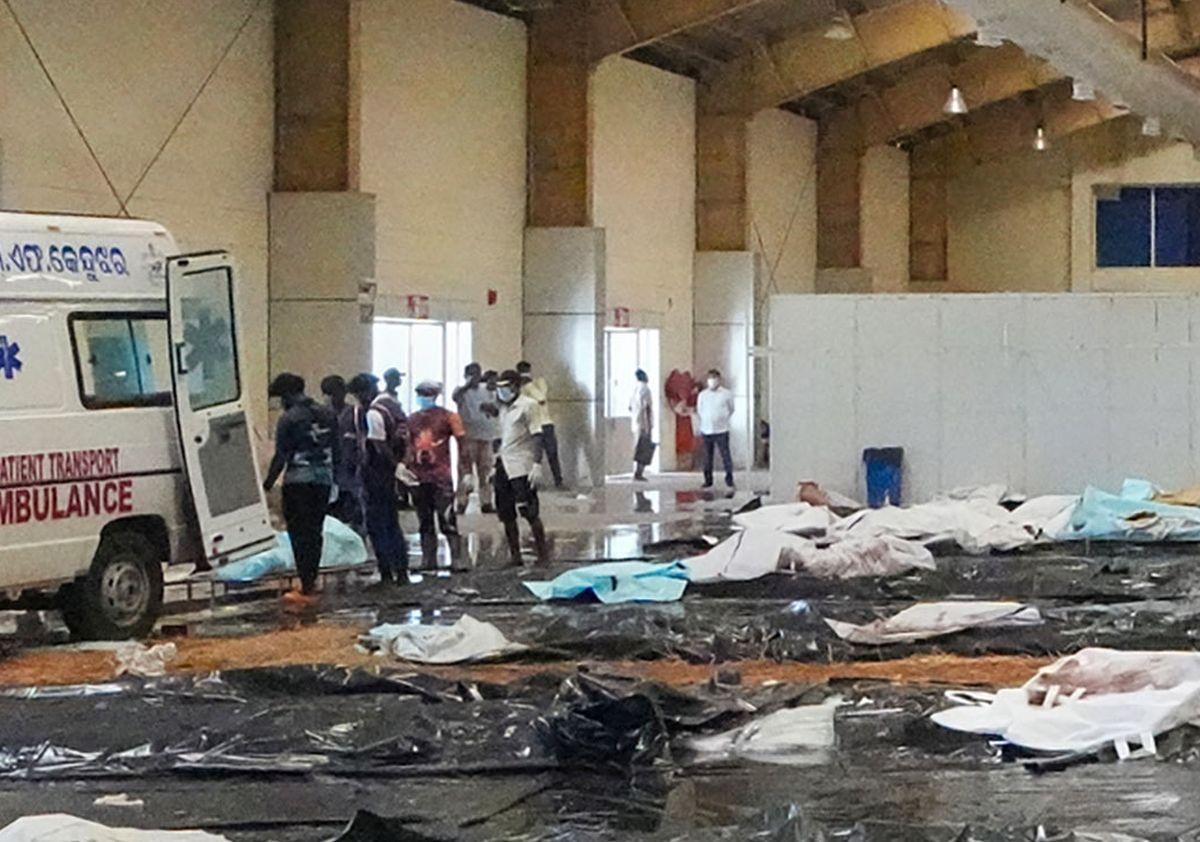 The Odisha government on Sunday revised the triple train accident's death toll to 275 from 288, and put the number of injuries at 1,175.
IMAGE: A few unidentified bodies of the victims still lay on the floor two days after the accident involving three trains, at NOCCI Business park in Balasore district, Odisha, on Sunday, June 4, 2023. Photograph: Swapan Mahapatra/PTI Photo
According to Chief Secretary P K Jena, some bodies were counted twice.
"After detailed verification and a report by Balasore District Collector, the final toll has been fixed at 275," he said.
Jena said the injured are being treated in different hospitals in Soro, Balasore, Bhadrak and Cuttack.
"So far, 793 passengers have been discharged and 382 are being treated at government cost," he said.
Jena said 88 bodies have been identified so far and 78 handed over to their families while 187 were yet to be identified.
The chief secretary said proper identification of the bodies was the biggest challenge.
"DNA sampling will be done and photographs of the deceased will be uploaded on government websites," he said.
Jena said nine teams of National Disaster Response Force (NDRF), five Odisha Disaster Rapid Action Force (ODRAF) units and 24 fire services teams were engaged in the rescue operations, which are now complete.
He said arrangements have been made for night surgeries and more than 100 medical teams with paramedical staff have been deployed.
Three trains — Shalimar-Chennai Coromandel Express, Bengaluru-Howrah super fast and a goods train — were involved in the pile-up on Friday, now being described as one of India's worst train accidents.
The Coromandel Express rammed into a stationary goods train and many of its carriages overturned including some onto another train — the Bengaluru-Howrah superfast express which was also passing by at the same time on Friday.