SPORTS
Brad Pitt Makes F1 'Debut'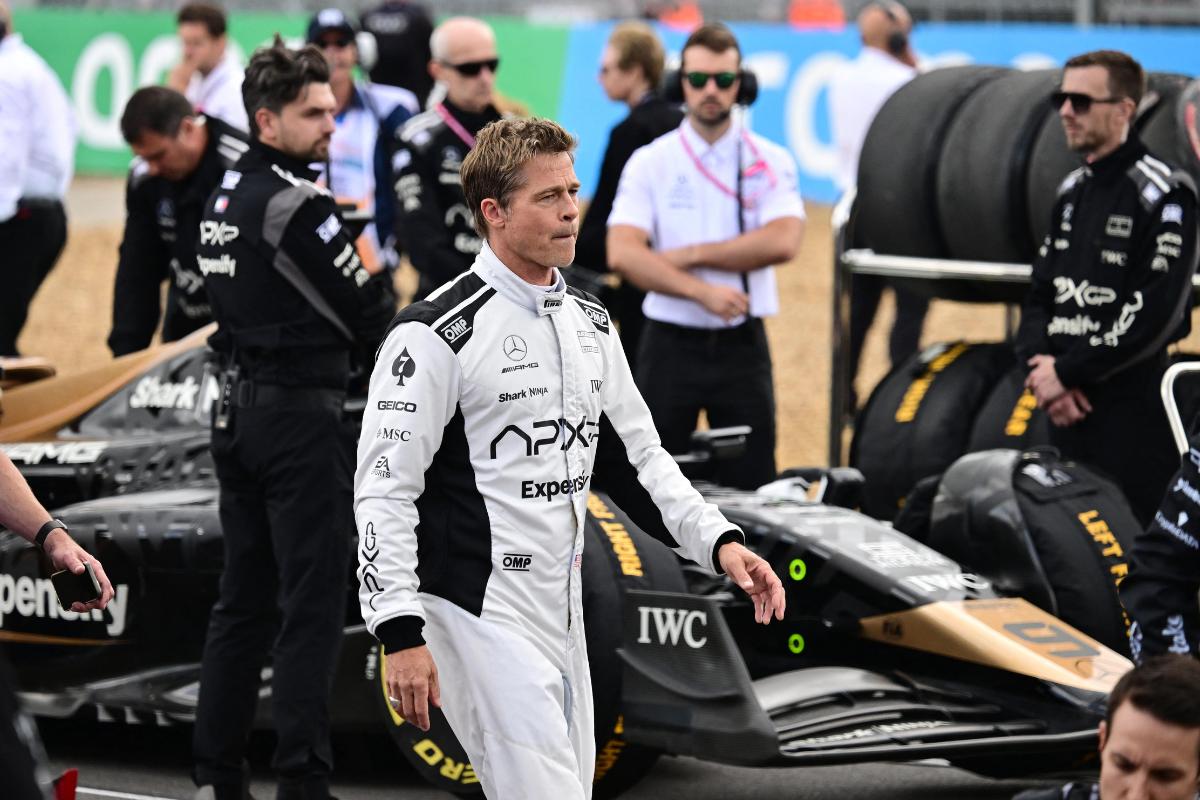 IMAGE: Hollywood star Brad Pitt during the filming of an F1-inspired movie at the Silverstone circuit in Silverstone, UK, July 9, 2023. Photograph: Christian Bruna/Reuters
This weekend's British Grand Prix had Hollywood superstar Brad Pitt get a taste of life on the Formula1 track.
The 59-year-old Hollywood actor's as-yet untitled Formula One movie started filming at Silverstone against the race backdrop, with the production having its own garage and pitwall stand as a fictional 11th team.
IMAGE: Brad Pitt, Javier Bardem and Tobias Menzies (back to the camera) at the British Grand Prix during filming. Photograph: Andrew Boyers/Reuters
The driver boards above the garages, photographed in place, featured the unfamiliar names of Sonny Hayes and Joshua Pearce, the characters [played by Pitt and British actor Damson Idris.
Pitt stars as a racing driver who steps out of retirement to compete alongside an up-and-coming rookie against the titans of the sport.
IMAGE: A driver board above the garages featured the unfamiliar name of Sonny Hayes, the character played by Pitt. Photograph: Andrew Boyers/Reuters
Modified F2 cars were used for filming, without getting in the way of the regular F1 schedule of practice, qualifying and race.
The Apple TV film is being directed by Joseph Kosinski, the director of the blockbuster, Top Gun: Maverick, with Producer Jerry Bruckheimer.
Mercedes' seven times world champion Lewis Hamilton is a co-producer.
IMAGE: Brad Pitt and Damson Idris pictured at the British Grand Prix during filming. Photograph: Andrew Boyers/Reuters
IMAGE: The car of the fictional Apex team for the F1-inspired movie featuring Brad Pitt moves along the track before the start of the race at the Silverstone circuit on Sunday. Photograph: Molly Darlington/Reuters
IMAGE: Brad Pitt chats with fans before the start of the race. Photograph: Andrew Boyers/Reuters