BUSINESS
Adani's Dharavi dream: Producing millionaires minus slumdog prefix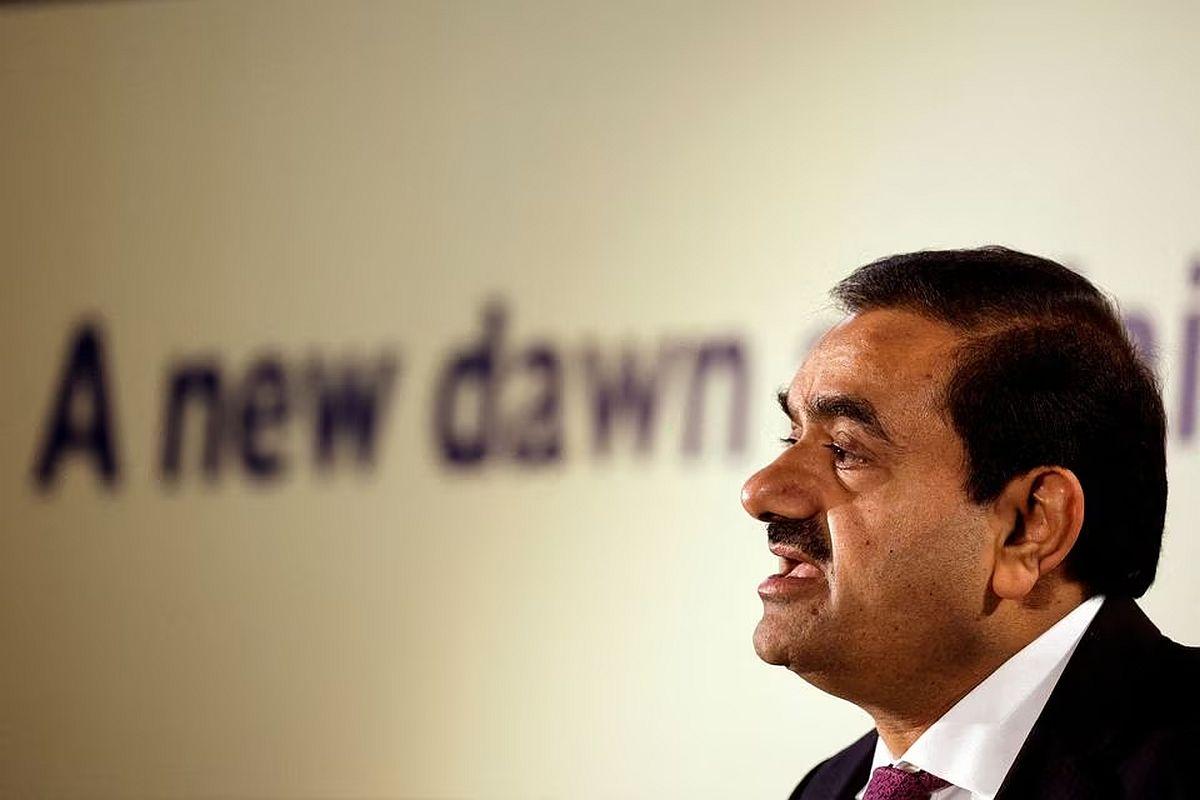 Billionaire Gautam Adani on Wednesday shared a personal note on the development of Dharavi in Mumbai, days after the Maharashtra government issued a resolution to award the Dharavi redevelopment project to his conglomerate on July 14.
Photograph: Amir Cohen/Reuters
In the note shared with the media, Adani said his first tryst with Dharavi in Mumbai was in the late 1970s, and the slum settlement continues to amaze and inspire the billionaire to date.
"When this opportunity to renew Dharavi came calling, I seized it with both hands," he said.
Last November, group firm Adani Properties won the bid to redevelop the 259-hectare slum with an investment offer of Rs 5,069 crore.
The project is close to the Bandra Kurla Complex suburb of Mumbai and has a redevelopment potential of Rs 20,000 crore.
Adani in his note also linked the bid prices to the huge personal connect it offered.
"I eagerly wanted to do it as it had a huge personal connect with my first impression of Mumbai.
"Perhaps, it was because of this overzealousness that our bid was 2.5 times the next highest," he said.
However, news reports on Tuesday stated the Bombay high court has allowed a petition by Seclink Technologies, challenging the government resolution, stating it had outbid Adani Group in the earlier rounds.
The total timeline for the project is seven years to rehabilitate the 650,000 slum dwellers who are spread over 2.5 square kilometres of area.
Adani admitted he was aware of the colossal challenges ahead, including that of being one of the world's largest urban resettlement and regeneration projects, resettlement of diverse establishments of various sizes and scales dealing with trading, shopping and other business transactions and catering to the housing and rehabilitation needs of both eligible and ineligible residents.
"After we are done, if Mike Tyson does visit Dharavi again, he may not be able to recognise the Dharavi he saw earlier but I am sure that he will still find its soul as spirited and alive as ever.
"God willing, the likes of Danny Boyle will discover that the new Dharavi is producing millionaires without the slumdog prefix," he said.
The group promoter said he has "no fixed ideas or preconceived notions about redeveloping Dharavi" but "has good intent and an iron will for a human-centric transformation".
Adani plans to address the livelihood challenge through a combination of training centres focused on upskilling, common facility centres for product-based as well as service-based entrepreneurship models, research and development centres, data centres, micro, small, and medium enterprises, help desks, etc, he said.
Part of the project, Adani said, an important element could be the creation of organised and systemic marketplaces in line with the Open Network for Digital Commerce.
Adani Properties' attempt is one of the latest in several past ones made over the decades.
Successive governments had been unable to find a win-win deal for both the dwellers and the project bidders.
Adani said this time around rehabilitation of ineligible tenants has proved to be a game changer.
"This time, some smart changes in the tender design …… ensured bidders' participation and its successful completion.
"For example, this tender catered to the rehabilitation of ineligible tenants."
"Further, the inclusion of 45 acres of railway land adjacent to Dharavi facilitates in-situ resettlement and day-zero project commencement," he wrote in the note.