BUSINESS
Airtel Earns More Per User Than Jio, Vi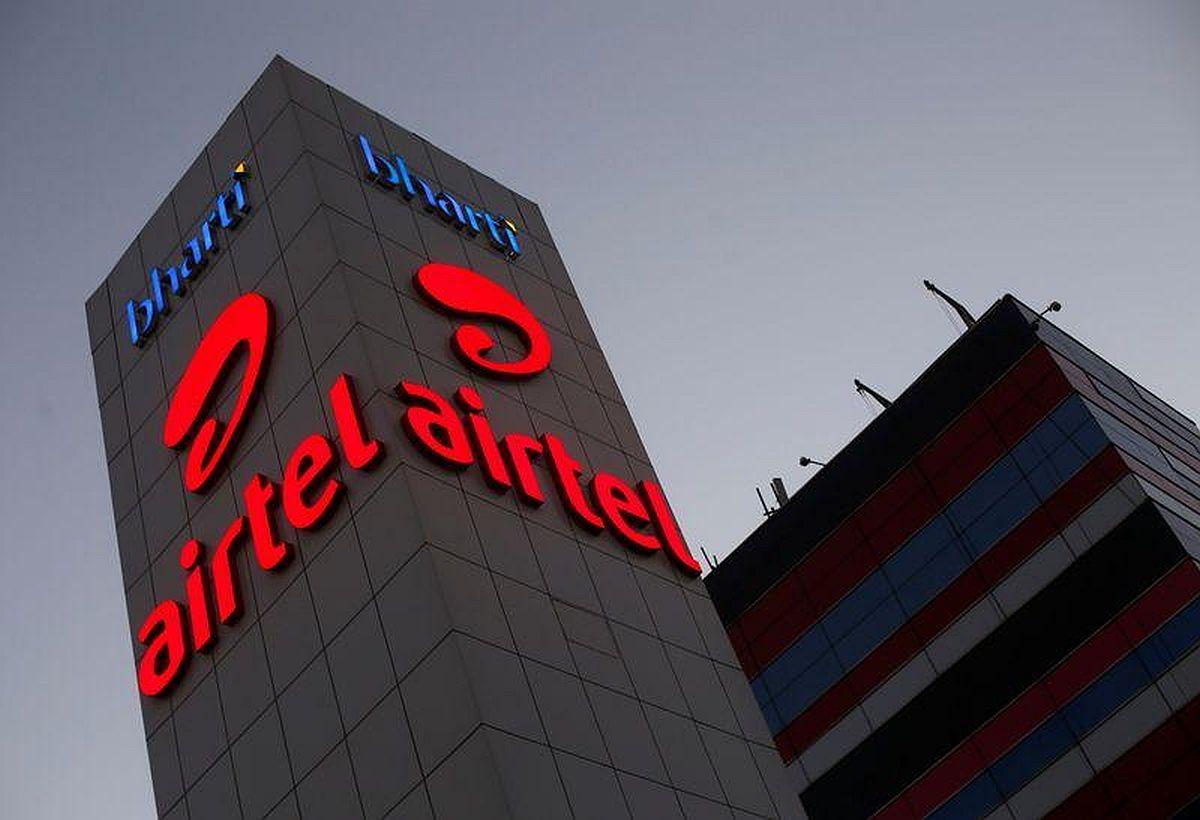 Airtel's ARPU has grown 9.28 per cent from ₹183 in the first quarter of the previous financial year, much sharper than the 2.8 per cent in Jio's case,
Photograph: Adnan Abidi/Reuters
In an interview with Business Standard at Bharti Airtel's corporate headquarters in New Delhi, Sunil Mittal, chairman of the group, expressed his frustration over the existential problem facing a telecom company (telco): ARPU.
Short for average revenue per user per month, ARPU is the stethoscope used for a quick look at the health of a telco and the industry overall.
This was not the first time Mittal invoked the acronym.
At the forefront of the mobile telecom revolution in India right from the start, Mittal has raised it time and again.
Whether on the dais he shared with ministers and industrialists, including rival Mukesh Ambani, at telecom summits in New Delhi, or during plenary sessions in Barcelona, the annual mecca for the global telecom industry, ARPU has figured prominently in Mittal's speeches.
"I have maintained for a long number of years that we need an ARPU of ₹300," Mittal told Business Standard, explaining how the rock-bottom ARPU was hurting the industry.
"Now it is nearing ₹200, which is the first pit stop. It has taken us much longer than I had imagined to reach this level. So, it is painful."
Two months after the interview, when Bharti Airtel announced its first quarter results for 2023-24, its ARPU was recorded at ₹200 — that was a first for it in at least 10 years, or for any telco in India.
In the interview, Mittal would have spoken about the difficult journey to an ARPU of ₹200 with the knowledge that his company had touched the mark during April-June.
No wonder, he refused to hazard a guess about when Airtel could reach ₹300 — his target ARPU for a telecom business to have a meaningful return on investment.
His cautious reply was: "My predictions of its hitting ₹200 earlier did not come true. I hope this time it happens faster. Hard to say when… It will happen stepwise."
In an industry that needs to spend serious money to buy spectrum and invest in newer technologies such as 5G and then 6G, a monthly average revenue per customer of ₹200 for a leading telco such as Airtel may sound underwhelming to a global watcher, but Indian analysts are upbeat.
The numbers tell a story.
Against Airtel's ₹200 ARPU for the first quarter of the current financial year, the biggest service provider by subscriber numbers, Reliance Jio, is at ₹180.5, and Vodafone Idea at a distant ₹139.
IMAGE: Bharti Enterprises Founder and Chairperson Sunil Bharti Mittal. Photograph: ANI Photo
Airtel's ARPU has grown 9.28 per cent from ₹183 in the first quarter of the previous financial year, much sharper than the 2.8 per cent in Jio's case.
For Vodafone Idea, it is up 8.5 per cent, but from the much lower base of ₹128, while its subscriber base continues to shrink.
Kunal Vora, Head-India Equity Research, BNP Paribas, in his post-Airtel earnings call commentary, points out that the telco's ARPU has almost doubled in the last five years, from a mere ₹106 in the first quarter of 2018-19.
The increase, he says, has been driven by an improvement in the subscriber mix brought about by strong 4G additions, the highest postpaid net additions, data volume growth, and changes in the 2G tariff.
What really is the import of the development, you might ask.
Naveen Kulkarni, CIO of Axis Securities, in a recent media interview, described Airtel's ₹200 ARPU as a 'psychological number'.
A bit of history will explain the fuss.
At the end of 2018, after the phasing out of the GSM versus CDMA divide, representing two types of legacy technologies for mobile telephony, the wireless ARPU for the telecom industry stood at a paltry ₹70.13, according to data released by the Telecom Regulatory Authority of India, the industry regulator.
In the prepaid segment, which makes up for more than 90 per cent of the wireless universe by volume, the ARPU was lower, at ₹60 a month.
This was the period after Reliance Jio's launch, which was initially free of cost and later charged extremely low tariffs, disrupting the telecom market like never before.
By the end of 2019, when Jio had started charging its users for voice calls to other networks at 6 paise per minute while staying free within its own network, the industry wireless ARPU had inched up to ₹78.65, rising to ₹101.65 as of December 2020, ₹114.16 in 2021, and settling at ₹141.14 by December 2022.
Prashant Singhal, EY's global TMT emerging markets leader, told Business Standard that ARPU in the Indian telecom market needs to double over the next 10 to 12 months, and that can happen substantially with an increase in headline tariffs.
Stating that there have been improvements recently owing to the baseline tariff increase, migration from prepaid to postpaid, and conversion of 2G customers to 4G, Singhal pointed to the wide gap between India's mobile ARPU of $1.6 and the global average of $7.3.
Can higher tariffs for the 5G services be the route to a higher ARPU?
Singhal says the focus currently is on onboarding as many customers on the 5G network as possible.
"For the tariffs to increase in 5G, we need applications and services beyond high-speed broadband, such as immersive gaming and content, holographic communication, in-stadium experience, etc."
Against Bharti Airtel's ARPU of ₹200 ($2.41 at the current exchange rate), the biggest telco in the US, AT&T, registered an average postpaid customer revenue per month in the first quarter of 2023 at $49.46 (₹4,113). Verizon's postpaid ARPU was $130.06 in the same period.
Bharti Airtel's postpaid and prepaid ARPUs are not available separately. Unlike Bharti, in the case of the American telcos, postpaid forms a substantial part of the customer base.
India's low ARPU has been a function of over-competition in the past, when telcos tried to beat each other at the tariff game.
More recently, companies have shied away from raising tariffs significantly just to remain in the game in a duopoly-like situation dominated by Jio and Airtel.
Given this backdrop, as Mittal chases the ₹300 ARPU goal post, will he have others for company?
That call is yet to be answered.
Feature Presentation: Rajesh Alva/Rediff.com