BUSINESS
Paddy acreage up 3% to 411.52 lakh hectare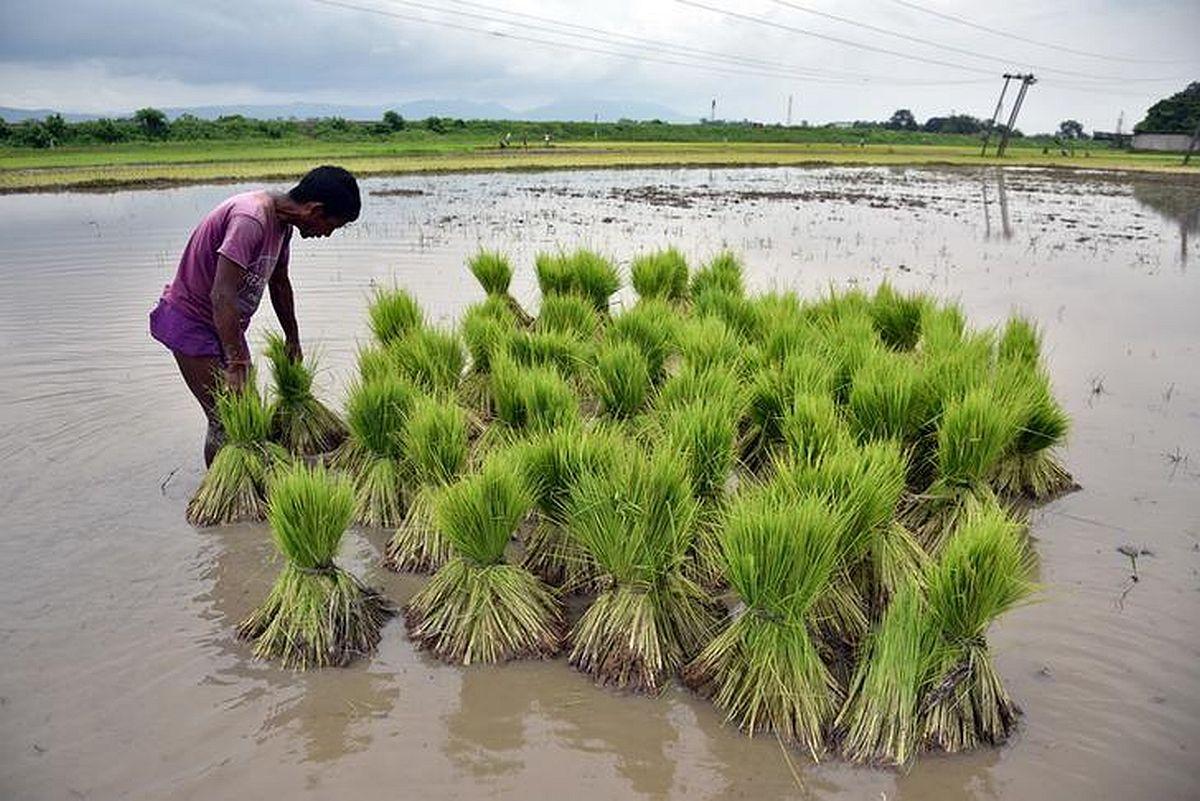 Area under paddy has gone up nearly 3 per cent so far in the ongoing kharif sowing season to 411.52 lakh hectare, while pulses acreage declined 5 per cent, according to the agriculture ministry data.
Photograph: Anuwar Hazarika/Reuters
Paddy acreage stood at 400.72 lakh hectare (LH) in the same period last year.
As per the data released on Friday, area under pulses declined 5 per cent to 122.57 LH from 128.49 LH in the year-ago period.
Acreage of coarse cereals increased marginally to 186.07 LH from 183.73 LH.
Oilseeds sowing was down at 192.91 LH as against 196.08 LH.
Groundnut area dipped to 43.89 LH from 45.51 LH while the acreage of soyabean rose to 125.59 LH from 124.77 LH.
The agriculture ministry data showed that area under cotton decreased to 123.42 LH from 127.57 LH.
However, sugarcane area was higher at 59.91 LH as against 55.66 LH in the year-ago period.
The total acreage under the ongoing kharif (summer sown) season increased to 1,102.99 LH from 1,099.23 LH.
Harvesting of kharif crops generally starts from October beginning.