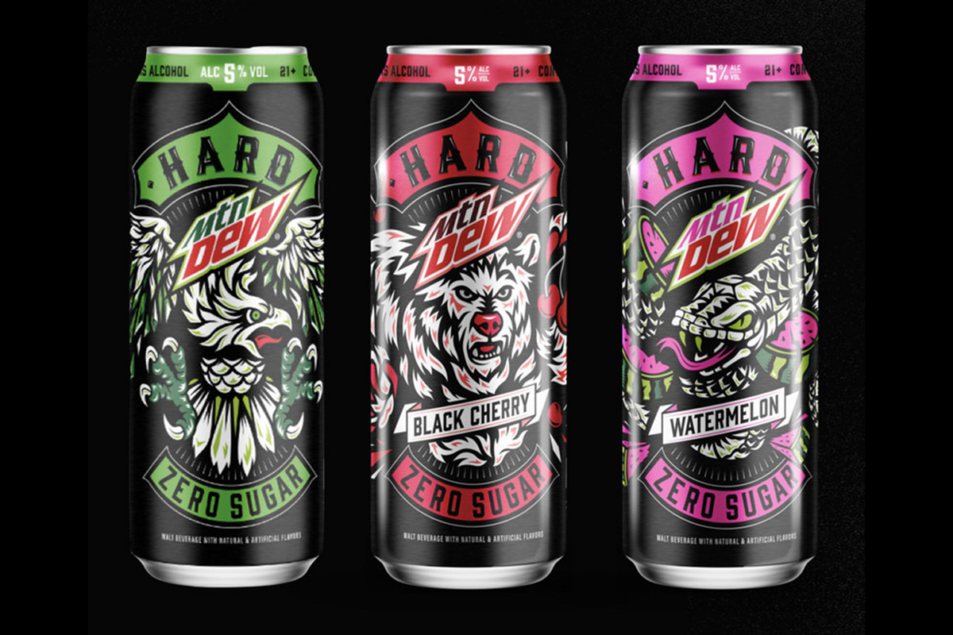 PURCHASE, NY. – PepsiCo, Inc.'s partnership with the Boston Beer Co. to develop Hard Mtn Dew may be the tip of the iceberg for the company. Chairman and chief executive officer Ramon L. Laguarta said during a Feb. 10 conference call to discuss fiscal 2021 results that he sees PepsiCo playing a larger role in the category.
"We see that space as strategically, very incremental," he said. "It's sizable and it's profitable. So, obviously, we'd like to participate in a consistent and structural way."
Unlike the Monster Beverage Co., Corona, Calif., which acquired the Canarchy Craft Brewery Collective, Longmont, Colo., this past January to give the company nationwide manufacturing capabilities, PepsiCo initially will focus its efforts on forming partnerships with alcoholic beverage companies. In August, PepsiCo and the Boston Beer Co. announced plans to develop and market Hard Mtn Dew. The product is expected to be introduced this year.
"We will play from the brand point of view on innovation, licensing our brands to beer manufacturers that can help us with the manufacturing," Mr. Laguarta said. "We don't have the technologies to make some of these products, but we're creating strong partnerships. And I think we have brands that can extend into those spaces."
But Mr. Laguarta added he sees additional opportunity in the distribution of alcoholic beverage products.
"I think there is a very interesting play for us to leverage some of our distribution assets to provide capital distribution and consistent execution across the country," he said. "And we're working on that solution. We have obviously some market tests (taking place) and we'll continue to roll out those.  
"So, we see us participating from the consumer point of view and, also, from the infrastructure and execution and granularity of execution point of view as well. Those two areas could create value for PepsiCo long term."
Under the terms of its agreement with the Boston Beer Co., PepsiCo will be responsible for selling, delivering and merchandising Hard Mtn Dew while the beer maker is responsible for developing and producing the beverage.
PepsiCo's partnership-centric strategy is similar to how The Coca-Cola Co., Atlanta, is approaching the alcoholic beverage category. Coca-Cola has an agreement with the Molson Coors Beverage Co. to produce Topo Chico Hard Seltzer and Simply Spiked, and a partnership with Constellation Brands to produce Fresca Mixed, a line of mixed cocktails.