CITIES
26/11 Mumbai Attacks: Movies and series that you can watch as an ode to the martyrs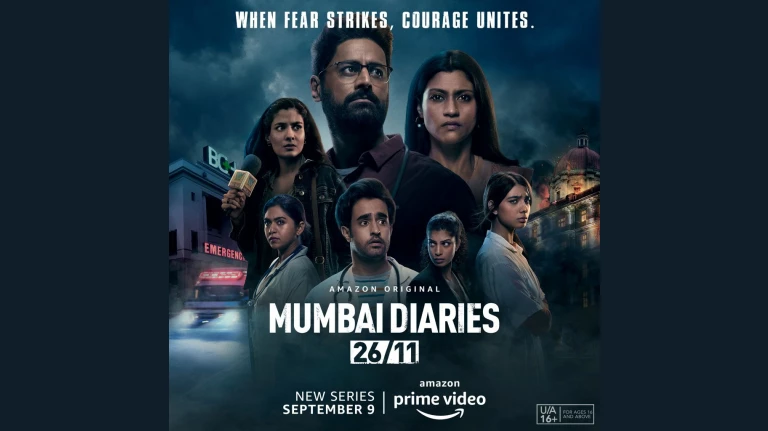 Thirteen years ago, a dreadful incident of the 26/11 Mumbai attacks stormed the financial capital.
Even as thirteen years have passed, has left a scar in the minds and hearts of Mumbaikars, survivors and their families. Moreover, it also shook the Mumbai police and national security agencies.
The November 2008 Mumbai attacks, also referred to as 26/11 attacks, took away as many as 166 lives from 15 countries. The terrorists targeted the iconic Taj Mahal Palace hotel, the Nariman House, the Metro Cinema, Leopard café, and the Chhatrapati Shivaji Terminus, among other places.
The ghastly attacks that took place on November 26, 2008, lasted for four days injuring over 300.
Perhaps, for the first time it drew widespread global condemnation. It also prompted the need to heighten counter-terrorism operations, security system.
Even today, many films and web series try to showcase the impact that attacks made into everyone's lives and also learn about the real-life heroes.
Here are movies and web show that you can watch as an ode to the martyrs across various OTT platforms:
Mumbai Diaries 26/11 – In this show, the makers will take you deep into the crisis and dilemma faced by the doctors, nurses, first responders, and other hospital personnel and how they deal with it.

State of Siege: 26/11 – This series will narrate to you the untold stories of people who suffered and lost their loved ones in the process. The series will also showcase the life of commandoes and their sacrifices.
Hotel Mumbai – The film, which was released in 2019 in India, emphasises the bravery depicted by the hotel staff and security personnel who risked their lives without hesitating a moment to save the innocent and victims.
The Attacks of 26/11 – This movie released in 2013 tells the story of 10 terrorists who captured Mumbai after weaving detailed plans to enter and siege places. It also shows the lone terrorist Ajmal Kasab being arrested before reaching his doomsday.
The Taj Mahal – The movie narrates the story of an 18-year old French girl who witnessed the terror attack after being trapped in the hotel room alone. Released in 2015, the movie is also available on YouTube and Netflix.