WORLD
Review: iPhone 15, iPhone 15 Plus, iPhone 15 Pro, iPhone 15 Pro Max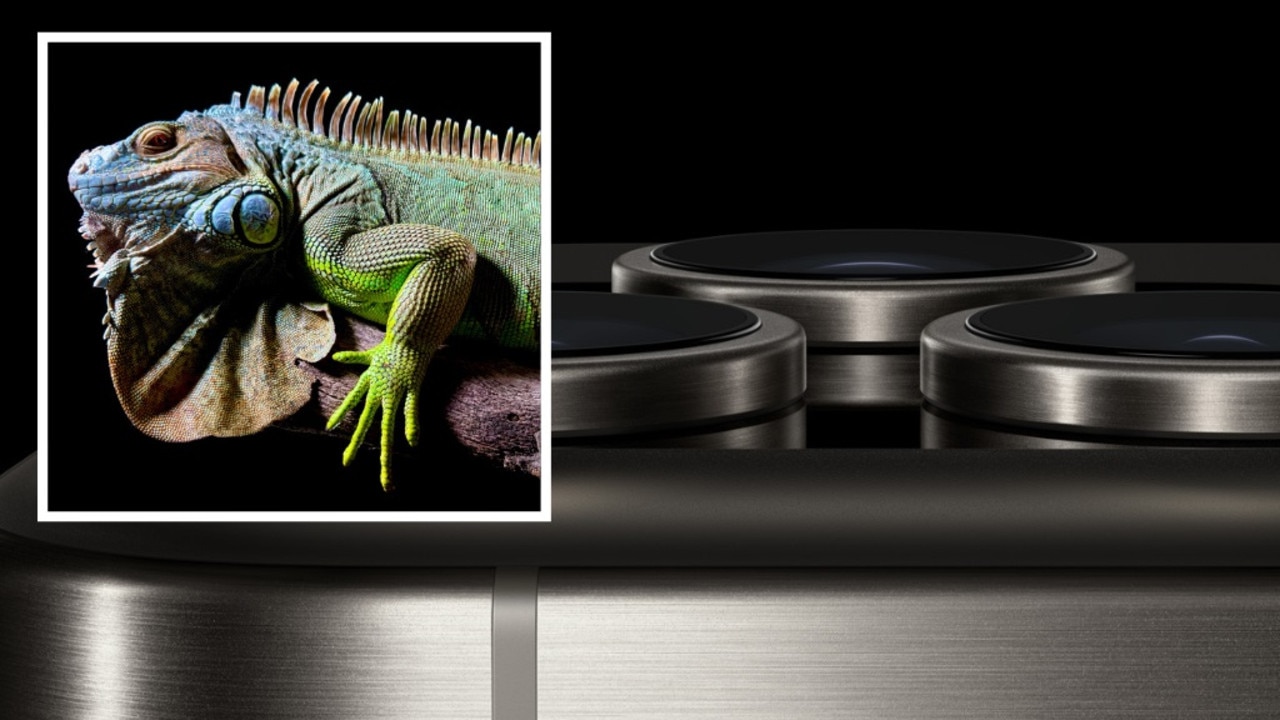 Apple is the most popular mobile phone brand in Australia and interest has spiked in the new iPhone 15 range.
Along with the four new iPhones announced in early September, the tech giant also launched the Apple Watch Ultra 2 and Apple Watch Series 9.
Australia was the first nation to be able to get the new iPhone and there was hype down at the Apple Store in George Street, Sydney on Friday.
Apple offered me the chance to check out the new products — and so they shipped out the iPhone 15, iPhone 15 Plus, iPhone 15 Pro and iPhone 15 Pro Max.
Although the phones similar, there are still substantial differences.
Strap yourself in, here's what I found out about hot new products from the world's biggest company by market capitalisation.
iOS 17
One of the first things I did was install the new update for the iOS 17, Apple's latest mobile operating system.
There are a bunch of new features, which we've already covered — you can read about them here.
New look iPhones
Apple has changed the look of the new phones. The most noticeable are the iPhone 15 Pro and iPhone 15 Pro Max, which are now housed in aerospace-grade titanium.
All the phones have new contoured edges and colour-infused back glass.
The matt finish is nice and gives the phones a smooth feel.
Dynamic island now standard
Another huge change is the 'Dynamic Island', which was introduced on the iPhone 14 Pro in September last year, and is now available on all models of the new iPhone.
For people buying the iPhone 15 who may have missed the hype: it's an interface that services as a special notification, alert and command area of the phone.
You can do a whole host of things like control music, see Apple Map directions, take phone calls and receive low battery alerts.
The island is 'dynamic' in that it expands and adapts to your activities.
A new feature is you do multiple tasks, for example track deliveries and a sports game at the same time.
As a long-time Android user it's something I'm familiar with and use a lot. I really appreciate what Apple has done here as they've taken several steps forward on their competitors.
USB-C
And you can forget about the lightning cable, Apple has finally taken the plunge and switched over to the industry standard USB-C.
European regulators forced the change on Apple with a directive in that jurisdiction. But everyone can thank the EU for helping to push Apple to make the change worldwide as the USB-C is faster, and delivers better charging power. Also, you can now share chargers with your Android friends which is a huge bonus.
Camera upgrade
One of the key deciding factors in which phone people buy these days is the camera.
Apple has been an industry leader in mobile phone camera technology leader for years and thankfully for consumers it is continuing that with the latest iPhone suite.
Last year the iPhone 14 Pro came with a 48MP camera. Now Apple is introducing that on the entry level iPhone 15.
But Apple has an intriguing way of ensuring the point-and-shoot delivers top quality photos.
Even though the iPhone 15 is equipped with a 48MP — it still shoots 24MP shots as standard.
This is how the wizardry works: the camera's censor groups four pixels to make a 2 micron pixel for better light capture. Software then takes the optimised image and combines it with a high-res version for a richer photo.
Apple's Photonic Engine is yet more magic — with multiple photos stacked to enhance the image quality.
The middle 12MP of the sensor is used for 2x telephoto zoom for photos and video that Apple says is as good as an optical zoom.
This means a third camera is not necessary — which saves a lot of room and battery life on the phone. The iPhone 15 feels super light to carry, and the iPhone 15 Pro isn't that much heavier.
Next-generation portraits
One of the cool new features of the iPhone is that it uses machine learning to know when you might want to take a portrait photo.
If a person or animal is detected, the phone captures rich-depth information automatically.
You can then turn the ordinary photo in a portrait photo at a late time — if you wish.
The focus can also be switched from one focus to another after the photo has been taken.
This is a really cool feature that I had a lot of fun playing around with.
The night mode is also impressive. The camera even managed to pick up a couple of stars that weren't visible with the naked eye.
Aesthetically pleasing iPhone 15 and iPhone 15 Plus
The iPhone 15 is 6.1 inches and the iPhone 15 Plus is 6.7 inches.
They come in a range of colours including pink, yellow, green, blue, and black — with either 128GB, 256GB, or 512GB storage.
I got my hands on a blue iPhone 15 and a green iPhone 15 Plus.
Continuing the Steve Jobs tradition, they incredibly aesthetically pleasing.
The colour is now infused into the black glass, with Apple using metallic ions to build colour into the foundation.
Phones have been fashion accessories for a long time now and these models tick that box.
The iPhone 15 fits snugly in your pocket — although I prefer larger iPhone 15 Plus due to the extra size for watching movies and gaming.
New cases
Apple is no longer making leather cases and has come up with a new FineWoven design.
The new product feels like suede and is made from mostly recycled content, which means lower carbon emissions.
Brightness
One of the big upgrades to the iPhone 15 this year is the brightness.
HDR brightness can now go up to 1600 nits (the unit of measurement used for phones and PC monitors).
That's way above the bare minimum of 500 nits.
And it can be ramped up to 2000 nits. I really noticed the difference on a bright sunny day in Sydney.
New chip tech
Apple makes its own silicon and the iPhones now run on the A16 Bionic chip.
This was first introduced on the iPhone 14 Pro.
It has a special image processing region along with a neural engine. There's also a 5-core GPU for graphic-intensive gaming.
There's also a 6-core CPU, with two high-performance cores and 4-high efficiency cores. This helps extend battery life
Apple promises all-day battery life on all its new phones, which is what people expect these days.
Ultra Wideband
Apple has released a new Ultra Wideband chip which extends the reach about three times.
The tech is great for finding your friends in a busy crowd — you can be guided straight to them with directions on your phone.
iPhone 15 Pro and iPhone 15 Pro Max
The iPhone 15 Pro and the iPhone 15 Pro Max are the high-end versions of what is already a top-shelf phone.
These are some of the things that make the iPhone Pro just that little bit better:
– 6 core CPU with ray tracing (20% faster)
– 8GB memory (iPhone 15 has 6GB)
– larger f/1.78 aperture and larger sensor
– second generation image stabilisation
– USB 3 transfer speeds (20x faster) (iPhone 15 has USB 2)
– longer batter life
– storage can be maxed up to 1TB
– 6.1" and 6.7" display sizes
– A17 Pro chip, the industry's first 3-nanometre chip
Action button
One of the key differences you'll notice on the iPhone 15 Pro and iPhone 15 Pro Max is the action button.
With the iPhone 15, you can switch between silent and ring.
The new action button allows users to choose between options like camera, flashlight, voice memos, focus mode, translate and magnifier.
It's also customisable and developers are working on other cool things like automatically dimming lights in your house.
Regular iPhone users will have a lot of fun with this.
An even better camera
I've been waxing lyrical about the new iPhone 15 camera system but the iPhone 15 Pro and iPhone 15 Pro Max are even better.
It's the rear camera where the action is.
There are major improvements to portrait mode and night mode. The 5x telephoto camera is on the iPhone 15 Pro Max.
You can even take video in a ridiculously good 60fps in 4k, which is basically Hollywood level. But you'll need to connect a cable to a fast SSD because of the huge data requirements.
Gaming
As mentioned there is a ripper A 17 Pro chip. This along with other developments in the GPU and CPU means that games never seen before on smartphones are coming to mobile.
I tried out Resident Evil Village (coming soon) and it was incredibly vivid.
Assassin's Creed Mirage is also on the way.
Environmental considerations
Apple took some other big steps on the environment front.
The iPhone enclosure is made from 75 per cent recycled aluminium. The battery has 100 per cent recycled cobalt and the logic board is made from 100 per cent recycled copper.
Pricing
iPhone 15: $1499
iPhone 15 Plus: $1649
iPhone 15 Pro: $1849
iPhone 15 Pro Max: $2199
My take
Expectations are high, but Apple has met them again with the iPhone 15 series.
The incredible camera system is the biggest drawcard.
I also like the changes like the USB-C, dynamic island and the action button.
I personally think it's worth forking out that bit of extra cash for the iPhone 15 Pro due to the battery life, action button and camera.
It's definitely worth an upgrade, especially if you're coming in from a much older model.