WORLD
'Hilarious': New York Times article tries to make Judaism 'politically correct'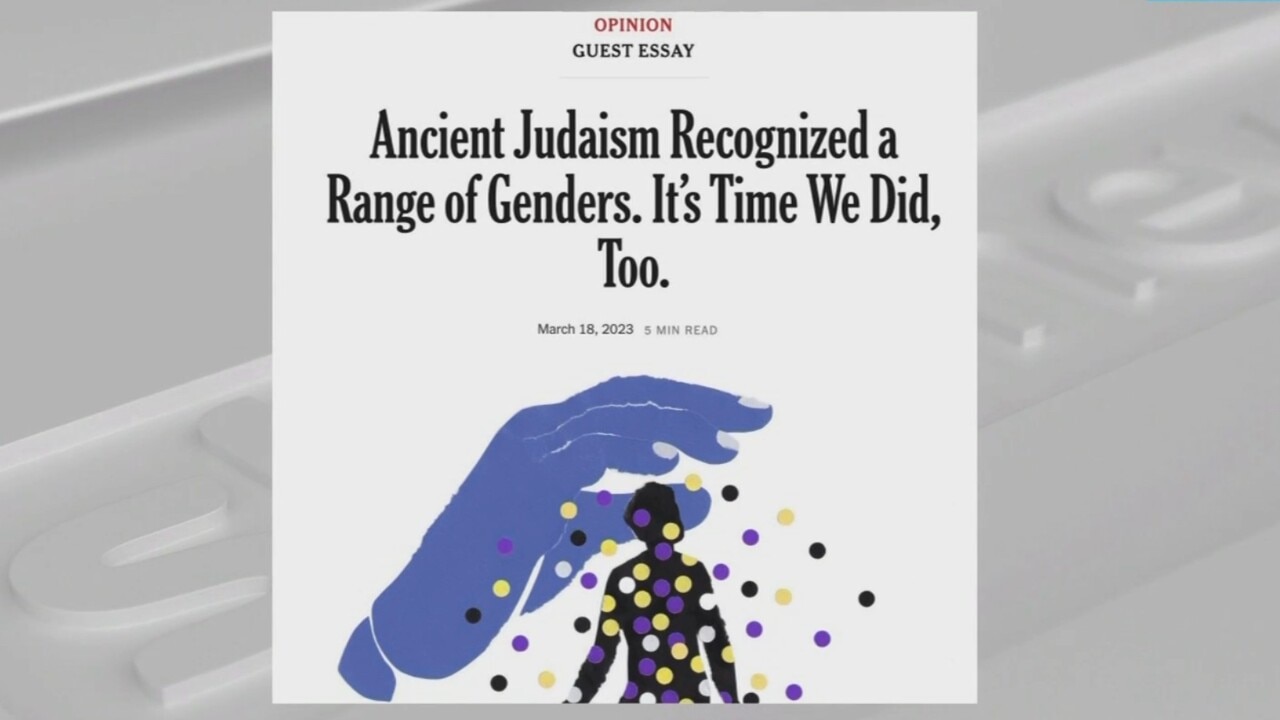 A New York Times article has hilariously attempted to retrofit Judaism and the Bible to make it "politically correct", according to Compact Magazine Founder and Editor Sohrab Ahmari.
The New York Times published an opinion essay last week titled, "Ancient Judaism Recognized a Range of Genders. It's Time We Did, Too."
"A progressive Rabbi saying, 'in ancient Judaism there is a recognition … gender was a spectrum'," Mr Ahmari told Sky News host Rita Panahi.
"If you read the Old Testament it's full of things like in Deuteronomy saying if a man wears a woman's clothes or a woman wears a man's clothes, that's an abomination to the Lord your God."
A New York Times article has hilariously attempted to retrofit Judaism and the Bible to make it "politically correct", according to Compact Magazine Founder and Editor Sohrab Ahmari. The New York Times published an opinion essay last week titled, "Ancient Judaism Recognized a Range of Genders. It's Time We Did, Too." "A progressive Rabbi saying, 'in ancient Judaism there is a recognition … gender was a spectrum'," Mr Ahmari told Sky News host Rita Panahi. "If you read the Old Testament it's full of things like in Deuteronomy saying if a man wears a woman's clothes or a woman wears a man's clothes, that's an abomination to the Lord your God."
Read Next