WORLD
Brighton: Resort-style tropical oasis feels 'like you're in Queensland'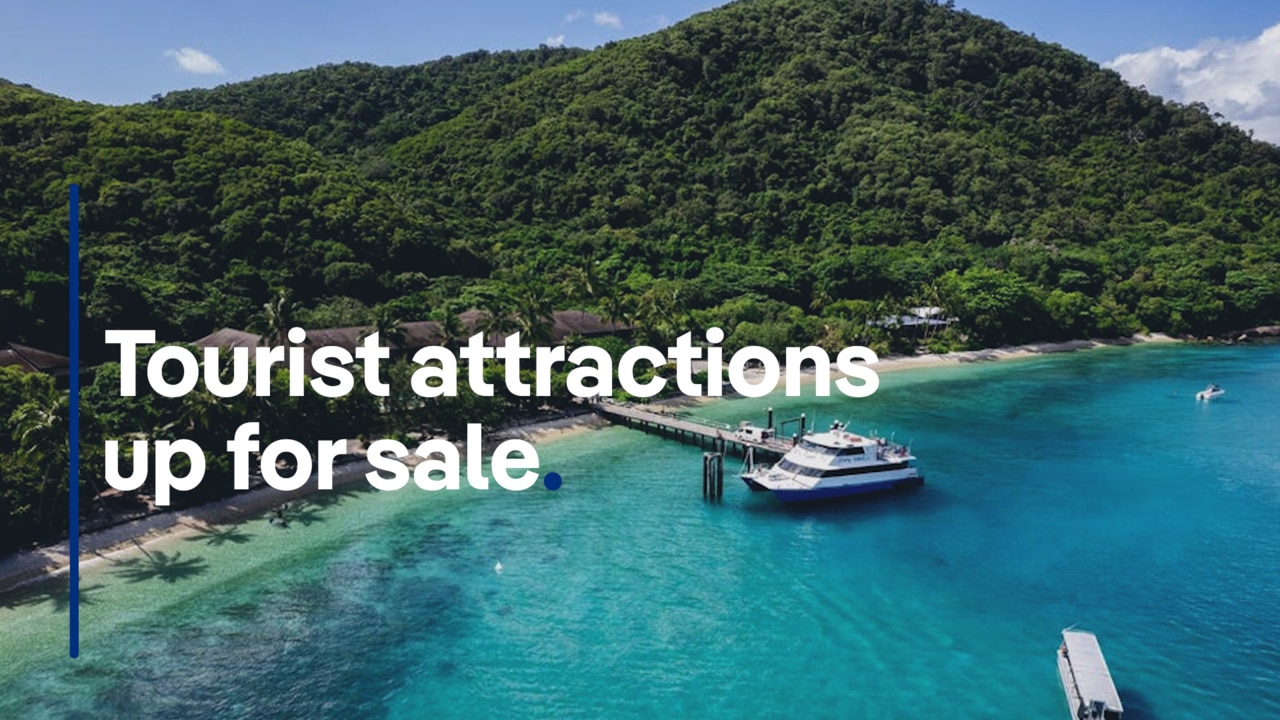 Buyers looking for a "tropical oasis" in the heart of Melbourne now have the chance to purchase a sunbathed home in a tightly held street of Brighton.
The five-bedroom, three-bathroom house at 41 Hanby St hit the market last week for the first time in more than 20 years.
It has a $4m-$4.4m asking price ahead of its auction on October 7.
RELATED: Brighton: Trophy home with seven-car basement garage, basketball court could sell for $13m+
Balwyn North suburban resort-style house has a basement nightclub bar, gold class cinema
Brighton: Former AFL player, umpire Jordan Bannister and wife Natalie Hunter list house with Paul Bangay-designed gardens
Overlooking Whyte St Reserve and just metres from Hanby St Reserve, the spacious pad offers a rare type of secluded family living while still positioned close to public transport, local cafes and in walking distance to Dendy St and Brighton beaches.
Plus, the home itself comes with a handful of resort-style features – including a traditional steam sauna, swimming pool, spa, and even a built-in bar in the living area, which leads to the outdoor entertaining space, complete with a built-in barbecue.
Marshall White Bayside agent Simon Monnier-Penny says the property is in a "very enticing" position close to Church St and local schools.
"It's pretty rare to find a property that backs onto a reserve," says Monnier-Penny.
The agent adds that with the lush gardens, palm trees and swimming pool at the rear, it's like "you're in Queensland".
"It feels like a tropical oasis," he says.
On the ground floor, two bedrooms join a powder room and bathroom near the rear of the home, leading into the spacious, open-plan living and dining area.
Another living room and dining room are located at the front of the property, while three further bedrooms are found upstairs – the main suite featuring a huge walk-in wardrobe and dual-vanity ensuite with a spa bathtub.
"There's plenty of natural light and lots of big, glass windows," Monnier-Penny says.
He adds that the dwelling would likely appeal to local families, however he was also fielding interest from out-of-area buyers and those looking to upsize from nearby Bayside suburbs such as Elwood and Albert Park.
"There's a big lack of supply for properties like this across the market, but particularly in Brighton," says the agent.
"And it's not everyday a property in this street comes up, it's very tightly held."
It comes after a lack of housing supply across the state led to a sharp $60bn growth in Victoria's total dwelling value in the March 2023 quarter to hit $2.55 trillion, according to data from the Australian Bureau of Statistics.
"(Stock) is the lowest it's been in many years," Monnier-Penny says of the Bayside market.
"I think we expected (spring) to be busier than what it is … I don't see a huge influx of volume coming between now and Christmas. I think there will be a healthy amount but not enough to meet the demand that's out there."
The agent predicts prices will either stabilise or grow slightly in the blue-chip area over the coming months.
---
Sign up to the Herald Sun Weekly Real Estate Update. Click here to get the latest Victorian property market news delivered direct to your inbox.
MORE: Carlton: Heritage-listed former tie factory featuring graffiti, terrace house could sell for $2.7m+
Kyha Studios: Celebrity dress designer to stars Julia Roberts, Rita Ora and Tones & I lists glam Black Rock pad
Yarraville: Carlton assistant coach Ashley Hansen lists home in AFL hotspot ahead of Blues' prelim finals clash
emily.holgate@news.com.au
Originally published as Brighton: Resort-style tropical oasis feels 'like you're in Queensland'