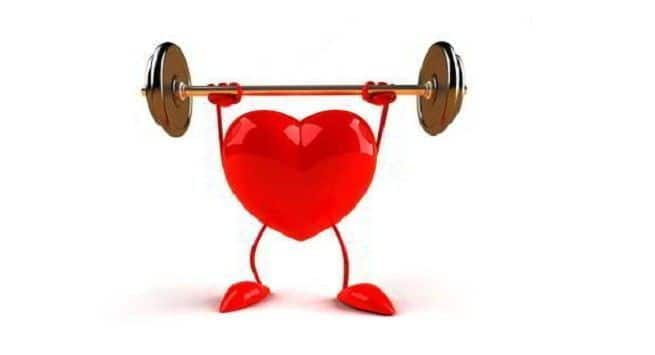 To improve your heart health, here are five tips to get you started.
More often than not, terms like well-being, immunity, and a balanced and healthy lifestyle can overwhelm us making us unable to understand the precautions we need to take. Therefore, it is essential to know how our everyday actions affect our body and its organs, for example, the heart. Heart disease can be attributed to controllable factors such as diabetes, hypertension, unhealthy diet, obesity, and a sedentary lifestyle. While these problems might seem larger than life and sometimes impossible to overcome, they require small and simple changes that can hugely impact your health. The key to making these changes is being proactive rather than waiting for things to get worse to start your overall and heart health journey.
To make this easier for you, here are five tips to get you started:
Exercising regularly Regular exercise may sound complicated, but you can make it fun and easy! This can be possible by including various activities like a dance workout, a quick run, home exercises, yoga, strength training, Zumba or something as simple as skipping. For example, a 40-minute workout regime in your daily routine can help lower the risk of gaining weight and improve blood pressure, cholesterol levels and other blood lipids. As per WHO, it is recommended to do at least 150-300 minutes of physical activity every week with moderate and vigorous intensity. The American Heart Association also recommends 10 minutes of workout daily to help achieve brain and heart health benefits. Daily exercise helps gradually improve the amount and intensity of training to meet your physical activity goals.
Make your meals hearty and healthy – Your diet plays a crucial role in keeping your heart in good shape. Including a heart-healthy diet starts with making mindful choices of what goes in all your meals. Some easy and conscious switches you can make include whole grains, fresh vegetables, fruits, nuts and seeds to your diet. Another essential factor that can have a long-lasting impact on your health is your choice of cooking oil. Including more heart-healthy oils with a good MUFA: PUFA balance is recommended. While many oils are available in the market, multi-source cooking oil is also a good and convenient option. Additionally, avoid the consumption of processed, canned, and fast food and make sure to keep yourself hydrated all the time.
Managing stress and mental well-being Stress is almost a part of everyday life. From worrying about your performance and next promotion to being overworked, there are several stress factors that one has to cope with. Managing stress can help take care of your heart. Stress is often associated with high blood pressure, which exposes our body to elevated stress hormones. Hence, it is essential to adopt techniques that help relieve stress, including meditation and yoga, which are highly effective in improving your space of mind. Additionally, sleep is an essential factor to keep in mind. Maintaining a daily bedtime routine of 7-8 hours of sleep can also help you reduce stress.
Limit sodium intake in your diet Salt, also known as sodium, is high in processed foods like bread, chips, and sauces and marinades like soy sauce, ketchup, etc. As per WHO, salt intake should be less than 5 grams daily for adults. Globally, the consumption of processed foods since they prove convenient has increased. Therefore, one must be careful while selecting foods and read the nutritional labels on the back of the pack.
Cut down on alcohol and smoking Some vices like smoking and alcohol are harder for most of us to quit. Excess alcohol intake can increase your risk of heart disease, and moderation is key in alcohol.
Hence it is ideal for assessing your heart health on a timely basis. Being knowledgeable is beneficial, but one should pay attention to heart health. Staying informed about your heart and other body systems with regular and timely check-ups is essential. Remember taking a prompt step today can keep your heart disease at bay. So, make heart health a priority today.
Total Wellness is now just a click away.
Follow us on
window.addEventListener('load', (event) => {
// $(document).ready(function(){
$('#commentbtn').on("click",function(){
(function(d, s, id) { var js, fjs = d.getElementsByTagName(s)[0]; if (d.getElementById(id)) return; js = d.createElement(s); js.id = id; js.src = "//connect.facebook.net/en_US/sdk.js#xfbml=1&version=v2.3"; fjs.parentNode.insertBefore(js, fjs);}(document, 'script', 'facebook-jssdk'));
$(".cmntbox").toggle();
});
// });
});