INDIA
'No chance': Mum's brutal red carpet sledge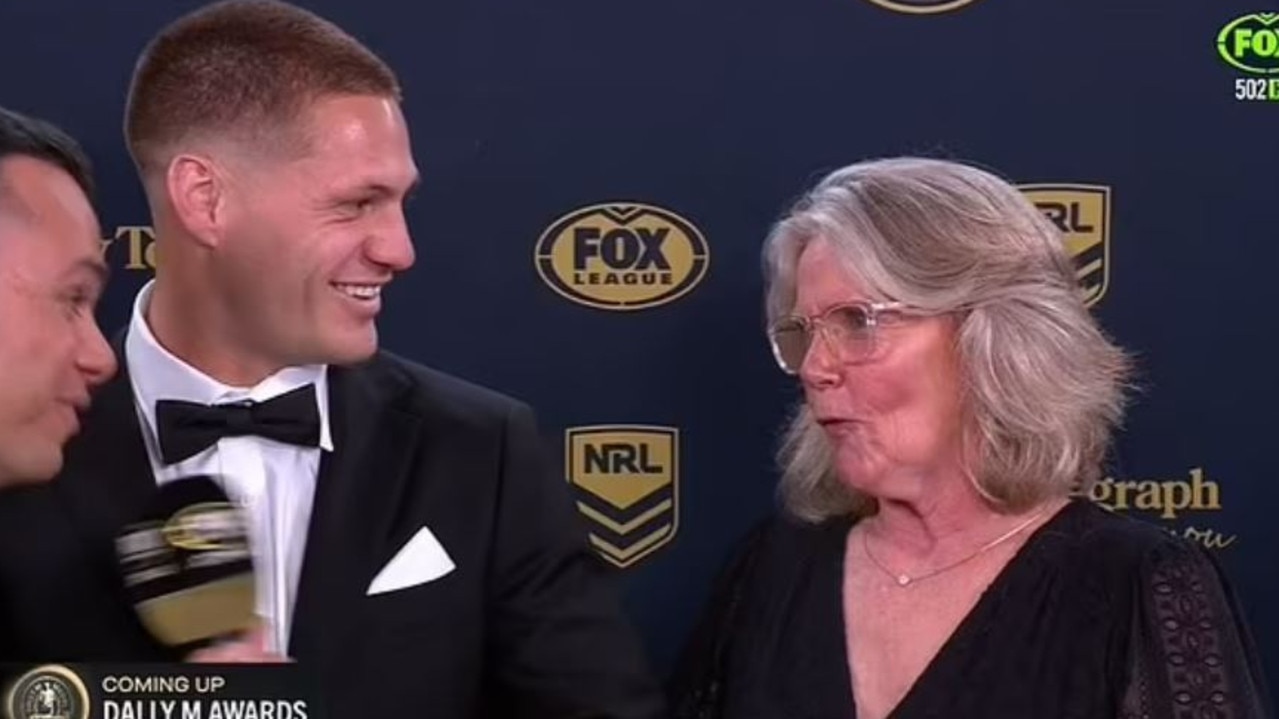 Dally M winner Kalyn Ponga's mum delivered a savage red carpet sledge when asked if she thought her son would win that night.
The Newcastle Knights star walked the red carpet of the 2023 Dally M awards arm in arm with his mother on Wednesday night.
Adine Ponga couldn't have looked prouder of her son, but her face quickly shifted when asked how by an interviewer what she thought her son's chances of winning the top award later in the evening.
Read Next
"Ooo, awww," she said, looking slightly stunned by the question.
She quickly checked Kalyn's face, who mumbled a no and shook his head before she mirrored his answer.
"No," she said and let out an awkward giggle.
"You've gotta back him," the interview teased.
"I'll be proud no matter what," she quickly added.
Ponga was certainly not a frontrunner for the award last night, with Warriors star Shaun Johnson or Broncos star Payne Haas expected to take home the top prize.
Read Next