BUSINESS
Former Shell CEO's salary jumped by more than 50% in 2022: Report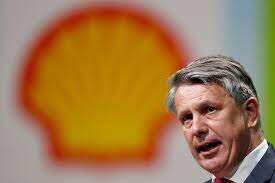 The recently departed chief executive of Shell saw his remuneration increase by more than 50 per cent to almost (almost US$12 million) in  2022, including a bonus that critics called "jaw-dropping," as reported by the Guardian. 
The total compensation for Ben van Beurden, who retired at the end of the last year, increased from around US$8 million in 2021 to almost US$ 12 million in 2022. In 2021, his incentive was US$4.4 million; in 2022, it was US$4.6 million.
Shell announced record earnings of $40 billion (£33.6 billion) for 2022 last month, driven by a rise in wholesale gas prices associated with the conflict in Ukraine. Profits prompted demands for a tougher windfall tax on North Sea oil and gas companies.
Van Beurden's compensation is expected to infuriate those pushing for CEO pay restrictions in light of the cost of living crisis in the UK.
Alice Harrison, the fossil fuels campaign leader at Global Witness, who spoke to the Guardian said: "It's shocking but not surprising that one of the world's richest oil and gas giants can hand its CEO a jaw-dropping bonus while hardworking people – nurses, paramedics, teachers – must strike to get fair pay.
"It's a sign of just how broken our energy system is that Shell and other fossil fuel companies have made record-breaking profits from an energy crisis that's forcing families to choose between heating their homes and putting food on the table," she added. 
In the company's annual report, Shell stated it spent $25bn in 2022, comprising: $12.5bn on oil projects; $4.2bn in its gas and power sector; and $4.3bn on "low carbon energy solutions". Spending on non-energy sectors, like its retail division, totaled an additional $3.9 billion.
Global Witness urged US regulators to look into the oil company last month and perhaps levy fines due to what it claimed was "mislabeling" of its operations.