BUSINESS
Flashback Friday: The story of India's flag carrier – Air India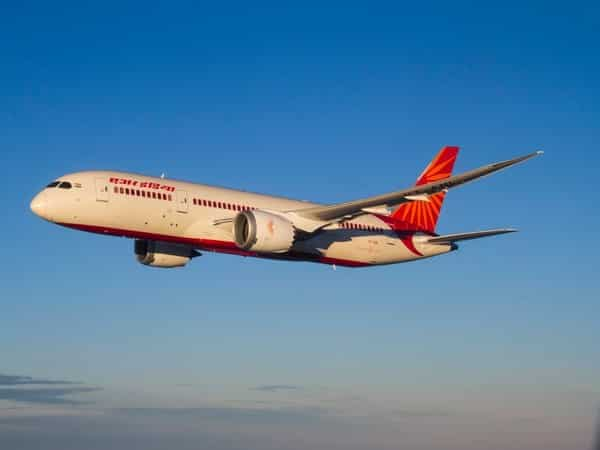 With India's flag carrier, Air India, revealing its new brand identity in August, the airline is all set to enter a new era in its journey of being a distinct carrier in domestic and international skies.
The arrival of the new logo which features a contemporary design in the colours of gold, red, and purple; replacing the former red and saffron, and speculations about Air India's famous mascot, the Maharajah retiring, sets the tone for a drastic change that the airline is about to witness in the coming years.
Just like the country it serves, Air India has had a rich history which has changed quite a lot over time. In this story, we trace the journey of India's flag carrier that started out with a transporter of mail to India's national carrier owned by the Indian government to how it was privatised and taken over by the TATA Group.
From a Transporter of Mail to a Transporter of Passengers
Air India's remarkable journey from being a mail carrier to a global passenger airline is a testament to the vision and determination of its founder, JRD Tata. It all began in 1932 when Tata Air Services was founded. Initially focused on transporting mail for Imperial Airways, the airline quickly expanded its operations to include passenger services. Within its first year, Tata Air Services had not only transported 10.7 tons of mail but had also carried 155 passengers, showcasing its efficiency and punctuality.
In 1938, the airline was renamed Tata Airlines and took its first step into international aviation by adding Colombo, Sri Lanka, to its route map. The profits grew tenfold by 1937, underscoring its success. However, World War II temporarily halted civilian aviation as Tata Airlines' planes were repurposed for military use.
Post-independence, the Indian government acquired a 49 per cent stake in the airline, which was then rebranded as Air India. In 1948, Air India made its historic inaugural long-haul flight from Mumbai to London Heathrow, marking a significant milestone in its transformation into a global airline.
From TATA Airlines to Air India
The evolution from Tata Airlines to Air India was a pivotal moment in the airline's history. Despite the government's nationalization of Air India in the 1950s, JRD Tata returned as its chairman to ensure that the airline's high standards were maintained. His commitment to excellence and dedication to Indian aviation was unwavering.
Air India continued its modernisation and expansion efforts, acquiring cutting-edge aircraft like the Boeing 707 in 1960 and the Boeing 747 in 1971. These acquisitions marked the beginning of a new era, enabling Air India to serve long-haul destinations with unparalleled comfort and efficiency. The airline expanded its global footprint, adding destinations across Europe and Asia, becoming a familiar sight in airports around the world.
However, in 1977, JRD Tata was removed as chairman, and Air India came under government control, marking a significant shift in its management and operations.
Merger with domestic carrier – Indian Airlines
The merger of Air India with Indian Airlines in 2007 was a significant development in the history of Indian aviation. It aimed to consolidate both carriers under the Air India brand, streamlining their operations and creating a more competitive and efficient entity. The merger brought together two distinct facets of Indian aviation—Air India's international operations and Indian Airlines' domestic network.
While the merger held promise, challenges soon emerged. The aviation landscape in India was changing rapidly with the emergence of new private carriers like Jet Airways. Despite Air India's historical successes, it faced growing competition and financial difficulties. The merged entity struggled to overcome these challenges, leading to a complex financial situation that persisted for almost two decades.
Air India, once India's aviation pride, faced a crippling debt burden of Rs 61,000 crore. However, the government retained a portion of the debt, leaving Air India's finances in dire straits with just Rs 2,750 crore in cash.
The airline's financial crisis stemmed from a series of missteps, including an ill-advised order of 111 Boeing aircraft driven by political considerations, leading to equity erosion. Flawed aircraft configurations, the inability to offer direct flights, and the failed merger with Indian Airlines compounded its challenges. Labour unions secured extravagant salaries, diminishing cost competitiveness, while poor adaptability in a liberalised economy and leadership changes further aggravated the problems.
The Tata Group finally assumed control of Air India in January 2022, embarking on a mission to revive the struggling carrier. This transition marked a significant shift in the airline's ownership.
Tata's ambitious vision for Air India includes a massive order for 470 aircraft, the largest in the airline's history. With a portfolio that includes Air India, Air India Express, AIX Connect (AirAsia India), and the joint venture Vistara with Singapore Airlines, the Tata Group is working towards merging Air India Express and AIX Connect, along with integrating Vistara into Air India. This strategic consolidation aims to optimise resources and streamline operations within the group.
recommended stories
recommended stories