WORLD
Paris reveals sex tape truth: 'He lied to me'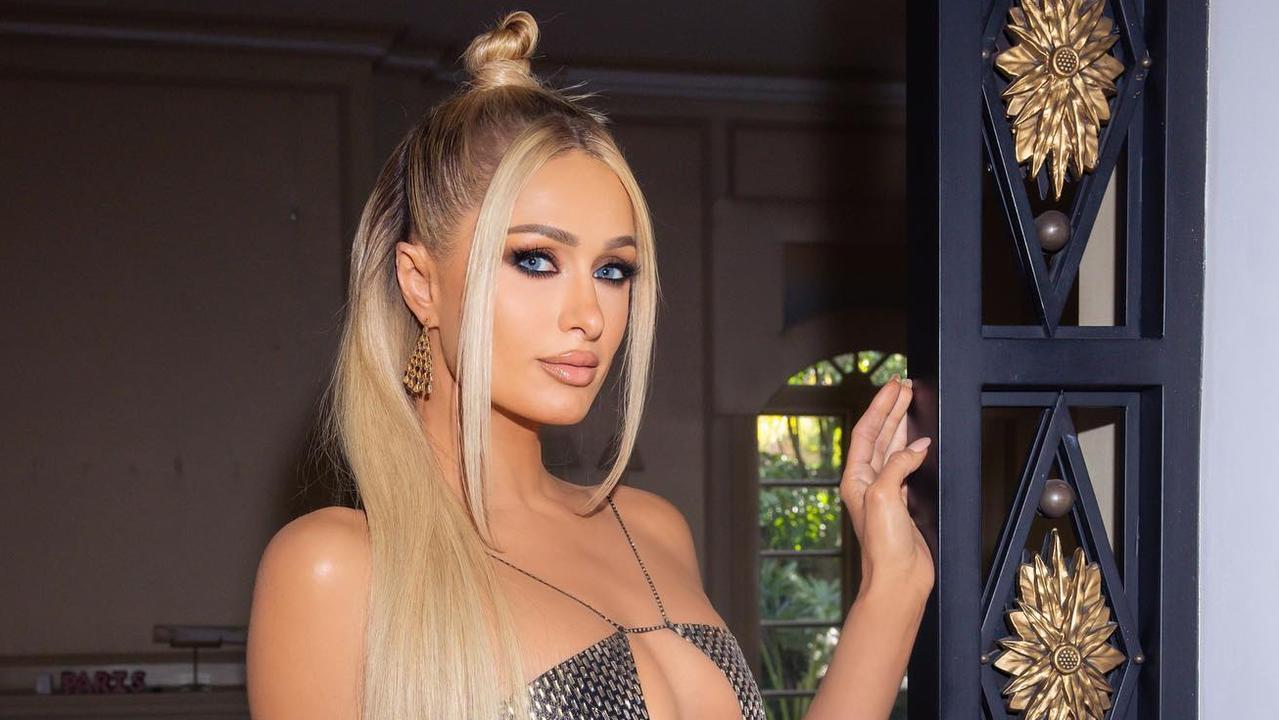 As the 21st century dawned, Paris Hilton was on the ascent. She was travelling the world, walking red carpets and partying for pay cheques. But as she built a career that would ultimately mark her as a pioneer in the influencer industry, Hilton was also beset by predators – including now-disgraced film producer Harvey Weinstein and the man who coerced her into filming a sex tape that turned her into a pariah and a punchline. In this exclusive extract from her new book Paris: The Memoir, Hilton recalls that frenzied era and explains how her sexy public persona was merely a smokescreen for her insecurities
I turned 19 in February 2000. I knew what I had going for me, and it was a lot. I was strong. I was beautiful. I could make people laugh. I knew where to go and how to be seen.
I signed with a major modelling agency, I continued to build my side business – getting paid to party – and I started paying closer attention to conversations about real estate and investing.
In May, I went to the Cannes Film Festival for the first time. I dragged way too much luggage with me, because every day had at least three or four looks: breezy walk around town bumping into movie stars look, tasteful lounging by the pool like Marilyn Monroe look, stunning evening out at the art films look.
I put a lot of work into my look for lunch with one of the most powerful men in Hollywood. I wanted Harvey Weinstein to see a woman who belonged in the business: classy, beautiful, castable, and different from all the other 19-year-old girls with big movie star dreams.
I was with a producer friend who was trying to pitch a project. This was an amazing opportunity for both of us, and we wanted to make a good impression.
The lunch was not a success. The producer sat there cringing and saying nothing while Harvey made pervy, weird comments about me and my potentially huge future in his world. He was as creepy and aggressive as a person could be over lunch in a crowded restaurant. We left with very little hope for my friend's project.
The next night I attended an amfAR (then the American Foundation for AIDS Research) event. Harvey saw me across the room and called out to me; I tried to pretend I didn't see him and walked away. He followed me. I walked faster. He walked faster. I headed for the ladies' room with my unicorn trot and locked myself in a stall before he came in.
He pounded on the stall door and yanked on the handle, yelling gross, drunk nonsense like "Ya wanna be a star?" and I was just trapped in there – like, where the f*ck is a bathroom window when you need one? – until the French security men came in and forced him out of the ladies' room. He was yelling, "This is my event! I'm Harvey Weinstein!" but they didn't understand – or didn't care – and literally dragged him out.
I told no-one, because that's what you did back then. Years later, when the scandal happened and the Weinstein power structure started to crumble, reporters kept asking me, "Have you ever had a Harvey Weinstein thing?" And I said, "Nope." I was embarrassed by it, and I have a pathological fear of embarrassment.
I was afraid that if I shared that story, the next question would be, "Why didn't you speak up at the time?" and I had no answer for that.
That's one of those questions that shifts blame onto someone who shouldn't have to own it. Like "Why didn't you scream?" Or "Why didn't you kick him in the balls?" There's no answer to these questions other than, "Why don't you go f*ck yourself?"
I admire the courageous women who stepped up and called him out, but every woman who went through something with him – and others like him – has the right to process it in the way that works for her. No woman should be shamed for taking care of herself.
One night, [my sister] Nicky and I were in a club, doing karaoke, and we noticed a guy staring at us. He was hot – or maybe just projected that self-assurance that makes people believe you're hot. If you know in your heart that you're hot, you're hot, according to the laws of hotness physics.
This guy was older than me. Coarse. Arrogant. The overconfident "bad boy" from central casting – the perfect guy for a girl going through the most self-destructive moment of her life. I wasn't looking for Mr Right; I was looking for Mr Spite. His nickname – which he loved – was "Scum". I thought that was so bad-ass.
We started dating, and he was charming. It was all very thrilling and naughty – a new brand of adrenaline. I was obsessed. I don't remember much about the night he wanted to make a videotape while we made love.
He had often said it was something he did with other women, but I felt weird and uncomfortable about it. I always told him, "I can't. It's too embarrassing."
He kept pushing. I kept making excuses: I was tipsy and tired from a long night of partying; the lighting wasn't good; my hair and make-up were beyond. He told me I always looked gorgeous no matter what and that it shouldn't matter anyway, because this wasn't a performance. It was just for us. No-one else would ever see it. And then he told me that if I wouldn't do it, he could easily find someone who would, and that was the worst thing I could think of – to be dumped by this grown man because I was a stupid kid who didn't know how to play grown-up games.
The truth is, I wanted to be alive in a sensual way. I wanted to feel like a woman who's comfortable in her own skin. I was struggling to understand my sexuality; there's no way I could have explained it to anyone else. I had no language for it. I'd never heard the word asexual. I know, right?
The world thinks of me as a sex symbol, and I'm here for that, because symbol literally means icon. But when people saw that tape, they didn't say icon, they said slut; they said whore. And they weren't shy about it.
Tabloids created this narrative about me sleeping around with a hundred gorgeous guys – not the truth at all. I longed to feel close to someone, to be intimate.
If a guy was kind and took his time, I could go on kissing and snuggling forever, thinking, OK, maybe this time, this time it could happen. And then I would freak out and be weird, and the situation became awkward, leaving me with two options:
A: I could cut him off and have him dump me and tell everyone I was "frigid" or "a cock-tease" or "a dyke".
B: I could fake it, and I was good at faking it, but it felt like getting run over by a minibike a hundred times.
I thought orgasm was something faked so that sex could be over. I kept trying to make it work. Part of the princess brand is a prince, right? But it was pretty rare for a guy to get past the make-out stage. Some of them waited for months or even a year.
I called myself the "Kissing Bandit". They called me "Princess Blue Baller". Mom always said, "Don't do it till you're married. The guy will be obsessed with you if you don't do it." That didn't work on any guys I dated. They'd be like, "What the hell?" And then they'd cheat, and I'd find out, and then drama, drama, drama, break-up. It was a vicious cycle. Like Groundhog Day without the adorable groundhog.
The thing is, Mom was right. Making guys wait, protecting myself, and not giving it up all over the place actually did work better for me in the long run. If I'd been f*cking around as much as the tabloids made it seem, what little self-esteem I had left would have been chewed to bits. It's true; we all want what we can't have. And back then, this is the thing I couldn't have.
My sexy clothes, music, videos – that was my way of reclaiming a healthy sexuality that had been robbed from me. It made me feel alive and playful in a way I wish I could have been when I was in bed with someone I cared about. I have that now with my husband [Carter Reum], and I cherish it. At 19, all I could do was pretend.
Paris: The Memoir (HarperCollins, $34.99) is out Wednesday.
Originally published as Paris reveals sex tape truth: 'He lied to me'