WORLD
Two women detained on Nauru reveal sexual advances and rape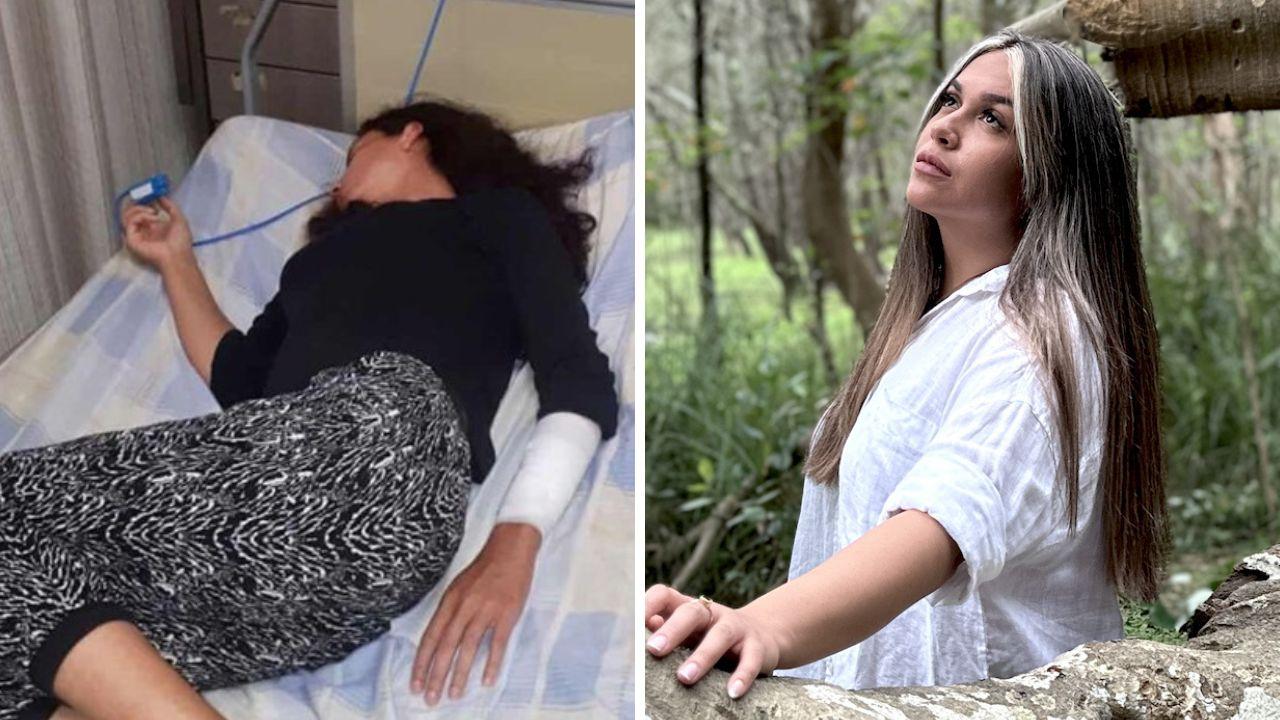 Women who escaped persecution in their home countries only to be further damaged by Australia have spoken out about their horrific experiences.
Both Khatereh and Nikita* fled terrifying danger, only to find themselves subject to sexual advances and violence while under the care of the Australian government.
For Nikita, escaping from Iran to Australia led to unimaginable pain. Then 23, she and her younger brother left in August 2013. Her decision to leave was life or death as she'd converted from Islam, which is punishable by life imprisonment or death.
After fleeing Iran she embarked on a perilous journey by boat to Australia and they were detained and taken to Christmas Island.
Nikita was denied asylum and transferred by Australian authorities to Nauru's Regional Processing Centre. However, she was not allowed to have legal representation or to access the courts, which prevented her from challenging the legality of her detention.
Four years later, in 2017, Nikita was granted refugee status while living in Nauru and began working there.
One day, she was riding her motorbike home from work when a group of men, including two adults and one adolescent, stopped her and forced her to the ground where they sexually assaulted her.
Her medical documents detailed the graphic sexual assault and sex acts she was forced to perform.
She says that verbal and sexual harassment, such as "sexual innuendos, comments, groping, touching, and intimidation," were widespread occurrences towards many refugee women and girls residing in Nauru.
The doctors reported a significant deterioration in her mental health due to the sexual assault and prolonged detention.
At the time, Nikita was living in Australian-funded accommodation in the Nauruan community, staffed by Wilson Security guards, contracted by the Australian government.
In the aftermath of the assault, Nikita reportedly experienced suicidal thoughts, attempted self-harm, and suffered from significant weight loss leading to emaciation.
An IHMS doctor reported that "she is at risk of sudden death due to prolonged starvation." As a result, they recommended that the Australian Border Force transfer her to Australia within 72 hours.
Nikita was evacuated from Nauru to Brisbane and directly escorted to a hospital. After being discharged from psychiatric care, she was immediately transferred to a closed onshore detention facility, and later to Oakwood Hotel detention in Brisbane.
She remained in detention until 2019 when she was released on a community residential detention, meaning she was allowed to live in the community under strict restrictions.
"My release only altered the form of my confinement," Nikita says.
She spent almost a year in two private mental health hospitals in Brisbane and a year later, following a suicide attempt, she was discovered unresponsive at home.
Nikita is currently living in Melbourne under community detention and doesn't have the right to work or study. She is concerned about the unequal support provided to refugees in the refugee advocacy system.
"They choose whom they want to help. They supported a male refugee in travelling from detention to New Zealand on a tourist visa to seek asylum, while many of us remain isolated and uncertain. One family, in particular, only obtained a protection visa through significant advocacy," she explains.
For Khatereh, her childhood was marred by a profound sense of turmoil. In 2013, Khatereh, then 10, fled persecution in Iran with her single mother and older sister after converting from Islam.
After a journey that led them to Indonesia, they boarded a boat that was intercepted by the Australian Navy. A few days later, they were forcibly transferred to an Australian-run offshore detention centre on Nauru, where Khatereh would spend most of her youth.
Khatereh was subjected to sexual advances as a minor during her time on the island.
"The violence I experienced has shattered my childhood aspirations and left a deep hole of horror in my heart," Khatereh says.
In 2018, the Federal Court of Australia heard that the Australian government had breached its duty of care towards Khatereh and failed to provide her with access to safe and appropriate medical treatment, putting her at risk of death.
The court ordered that Khatereh and her family be urgently transferred to the Australian mainland for medical treatment.
Now 21, Khatereh is in Australia. Despite considerable difficulties, she completed her HSC but due to visa restrictions is barred from participating in further tertiary education.
"Australia promotes all-girl empowerment, yet I have been left out. I had to act like an adult to survive from a young age," she says.
"My yearning for care was met with a dismissive response," she says.
Despite spending almost a decade in limbo, Australian law continues to deny the ability to apply for protection visas for asylum seekers like Khatereh.
"I can't understand how Australia could persecute numerous innocent children and youths who did not have any control over their displacement," Khatereh says.
She notes that her family has faced discrimination by being transferred to Australian-run offshore detention and deemed ineligible to apply for any Australian visa, including a humanitarian protection visa.
"Other refugees who were subject to the same policy as us, but not forcibly sent to offshore detention, are eligible to apply for a protection visa," she says.
Khatereh and Nikita were barred from applying for the Australian 'Women at Risk' visa while on Nauru and are now excluded from the government's recent announcement of a pathway to permanency for approximately 19,000 individuals holding temporary protection visas.
Despite existing for more than three decades, the Women at Risk visa currently excludes certain women and girls in practice.
Under Australian law, refugees transferred from Nauru to Australia are considered 'transitory persons' and are ineligible for any visas unless the Minister for Immigration intervenes. The exclusion of women and girls from the Women at Risk visa has persisted after they were transferred to Australia.
The Australian government has been aware of reports that refugee women faced a heightened risk of gender-basedviolence in Nauru since at least the Moss Review Report in 2015. An Australian Federal Police spokesperson says that two AFP officers were deployed to Nauru on on May 6 2015 in response to the Moss review into conditions and circumstances on the island.
Sara Dehm, an expert on the gendered dimensions of seeking asylum at the University of Technology Sydney, states that there is mounting evidence that Australia's asylum system "perpetrates grave gendered harms".
"Rather than providing refugee women fleeing totalitarian regimes with safety and security, Australia forcibly deported them to Nauru, without ensuring that there were adequate measures in place to protect them from gender-based violence or to provide redress to refugees who have experienced gender-based violence there," Dr Dehm says.
Consequently, these refugees continue to live on temporary Bridging Visas that need to be renewed periodically or are held in community detention in Australia.
The University of Technology Sydney refugee law expert Anthea Vogl says the gender-based harms endured by refugees on Nauru are the direct outcome of a system and policy explicitly designed to punish and deter a select group of asylum seekers.
"If the current Labor government is committed to addressing family and sexual violence and to a national plan to end gendered violence, this must include providing permanent protection pathways for all refugees and asylum seekers," Dr Vogl said.
Dr Saba Vasefi is a multi-award-winning scholar-journalist who writes about the human impacts of Australia's immigration and border policies. She is an honorary postdoctoral fellow at Macquarie University and also teaches at the University of Sydney | @SabaVasefi
*Name changed