Business
7th Pay Commission: BIG update on DA restoration, DR benefits of Central government employees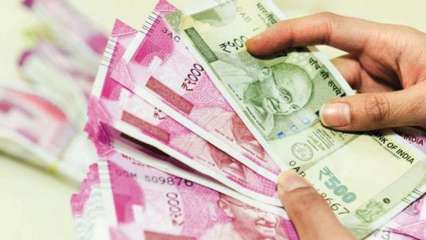 Central government employees are waiting for the restoration of Dearness Allowance (DA) for a long time. Now this wait is about to end. As per an update, the central government is expected to restore the 7th pay commission DA and DR benefits for the central government employees and pensioners soon. The Union Cabinet is likely to take a final decision on the same this week, a report revealed.
The Dearness Allowance (DA) and Dearness Relief (DR) of 52 lakh central employees and more than 61 lakh pensioners, respectively, which has been stuck for the past one and a half years, was expected to come with the July salary.
However, it is now expected that they will start receiving it by the end of September. Not only that, but the Dearness Allowance of three months is also expected to come in September itself.
"In our meeting held on 26th June 2021, it has been agreed that central government employees' DA and pensioners' DR benefits will be resumed in September 2021," Shiva Gopal Mishra, secretary, staff side at National Council of JCM told Mint.
Hike in DA
So, if you work for the central government, there is great news for you. Currently, central employees get Dearness Allowance at the rate of 17 per cent. But after the restoration of DA, it will increase by 11 per cent to 28 per cent. That is, the basic salary of July 1, 2021 in DA will increase by 11 per cent. The same formula will apply to DR.
DA arrears
According to Shiv Gopal Mishra, the DA arrears of Class 1 employees will range from Rs 11,880 to Rs 37,554. He said that if the basic pay scale CPC agal level-13 i.e. 7th is calculated for the pay scale of Rs 1,23,100 to Rs 2,15,900 or level-14, the DA arrears of a Central Government employee will be between Rs 1,44,200 and Rs. 2,18,200.
However, the wait for the restoration of DA, DR benefits that were halted due to the COVID-19 pandemic last year could get longer.
Once the DA and DR are restored in September, the Ministry of Finance will have to send a proposal for the resumption of these benefits to the Union Cabinet. The Cabinet will then give its approval on the proposal and only then will the hike in DA and DR reflect in the salaries and pension of central government employees.