WORLD
NRL 2023: Josh Hodgson looks ripped in Parramatta Eels training photo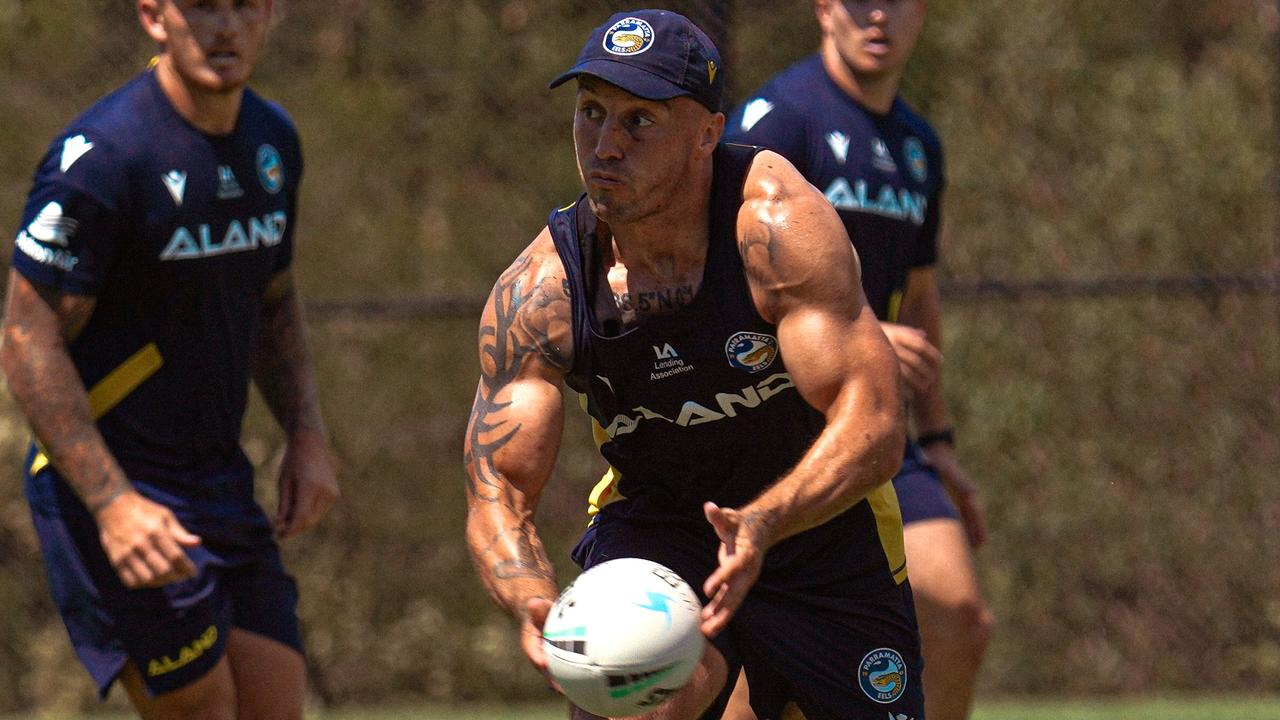 Eels star Josh Hodgson has shrugged off the wild fan response to an image of him looking like the incredible hulk in pre-season training.
The high-profile recruit was last week training with teammates when a member of the team's staff snapped a photo of the 33-year-old looking in the best shape of his life.
The photo, shared on the club's social media channels, has caused quite a stir among fans with many blown away at the sudden explosion of muscle around his biceps.
The Englishman has now told the Sydney Morning Herald he is also at a loss to explain the size of his guns seen in the image.
"I swear they must have photoshopped my arms because they do not look like that," Hodgson said.
"I said the same thing to my missus [Kirby]. I said to her, 'I bet you wish that is the fella who comes home to you every night'. It was probably the best camera angle they could have got."
He joked teammate Ryan Matterson still holds the title for having the best rig at the club.
"'Matto' is a special for getting the rig out at the end of the session when the cameras start rolling. He's a good lad and has nothing to worry about," he said.
Plenty of fans on Twitter and Instagram seemed to think the photo shows Hodgson should in fact be the top dog.
One fan on Twitter responded to the Eels with a photo of the hooker in a training session with the Raiders in 2021 with his arms looking like spaghetti in comparison to his new guns.
Hodgson heads into 2023 as the Eels' most important player, replacing star No. 9 Reed Mahoney.
Returning from a third long-term knee injury, Hodgson's health and fitness will be one of the most significant factors in the success of the team's 2023 campaign.
Hodgson resumed a full training load in December after the former Canberra hooker missed the bulk of last season with an ACL injury.
Hodgson was challenging Cameron Smith for the title of the world's best No. 9 before his knee issues and the Eels are gambling a lot on his fitness and the partnership he is able to strike with playmakers Dylan Brown and Mitch Moses.