LATEST
Albo unleashes over housing crisis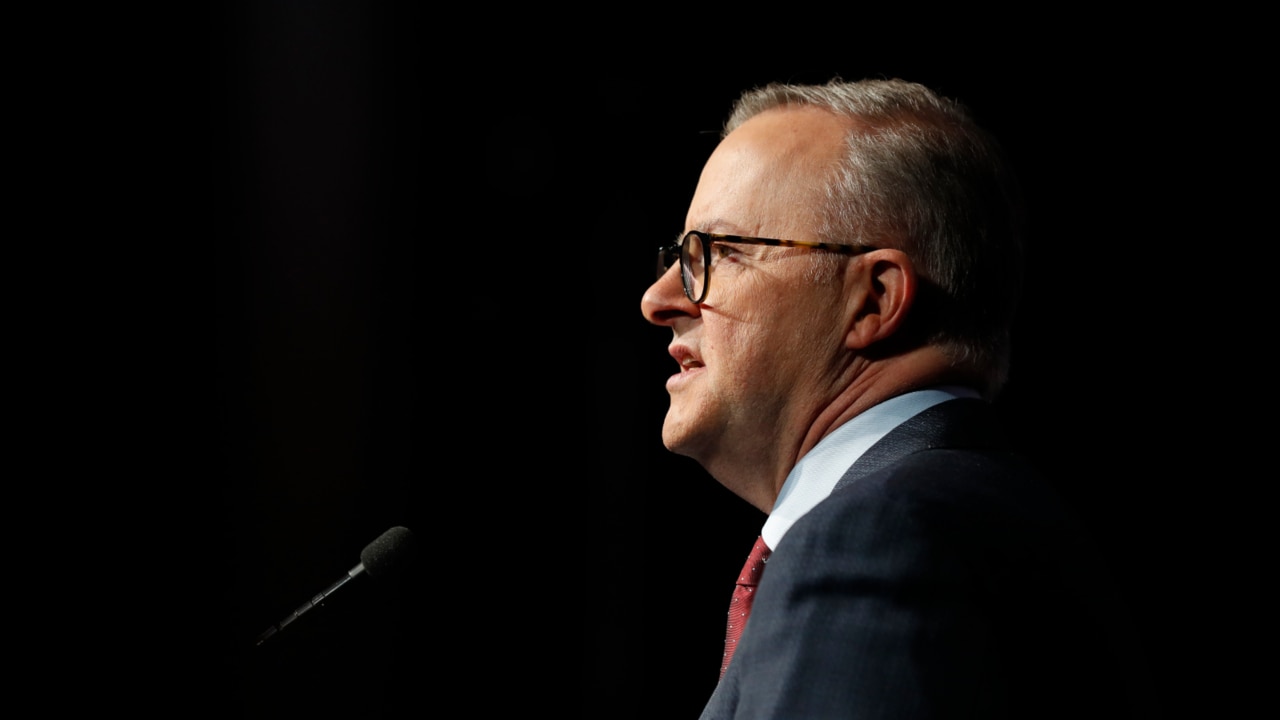 Anthony Albanese has lashed out at the Coalition for refusing to come to the table on Labor's signature housing policy, insisting the opposition is "equally responsible" for the stalemate.
The Prime Minister turned his sights on the opposition after rejecting the Greens' demands to co-ordinate action on rent increases with the states and inject more funding into social and affordable housing.
"The crossbench has only come into play because the Coalition consistently just vote no to everything. Everything that they see, they vote no and there are consequences of that," Mr Albanese told reporters on Tuesday morning.
Read Next
"They are equally responsible for the fact we're not building housing today."
Labor will this week reintroduce the $10bn Housing Australia Future Fund (HAFF) in a bid to secure a double-dissolution election trigger.
Should the HAFF fail a third time within three months after it was first delayed, the government will have the option to call a double-dissolution election.
The Prime Minister has downplayed the threat of an early election but kept the door open on serving his full three-year term before pulling the double-dissolution trigger.
This would mean senators would be up for re-election with the House.
Labor went to the election promising to establish the fund and use the earnings to build 30,000 social and affordable homes over five years.
The Coalition rejected the off-budget fund from the outset.
Both Labor and the Greens have made concessions on the Bill since it was first introduced. In July, the government announced it would immediately inject $2bn into social housing.
On Monday, the minor party indicated they would be willing to pass the HAFF if the government agreed to increase the annual funding for social and affordable housing to up to $2.5bn a year.
Meanwhile, the Prime Minister is resisting a crossbench push to double the tax raised under a proposed overhaul of the petroleum resource rent tax (PRRT).
The Greens and independent senators David Pocock, Jacqui Lambie and Tammy Tyrell wrote to Mr Albanese to say they would vote for it if the deductible cap was cut from 90 per cent to 80 per cent.
It would add an additional $2.6 billion in revenue over the next four years on top of the $2.4 billion already forecast in the May budget.
But the Prime Minister insisted the government already had "the balance right" when asked on Tuesday morning.
"We have a sensible position that we put forward, and we intend to pursue that position," he said.
"I say to the Greens political party, they don't always have to come up with a different position in order to create some product differentiation."
Topics
Read Next