WORLD
Category three cyclone Ilsa approaches WA coastline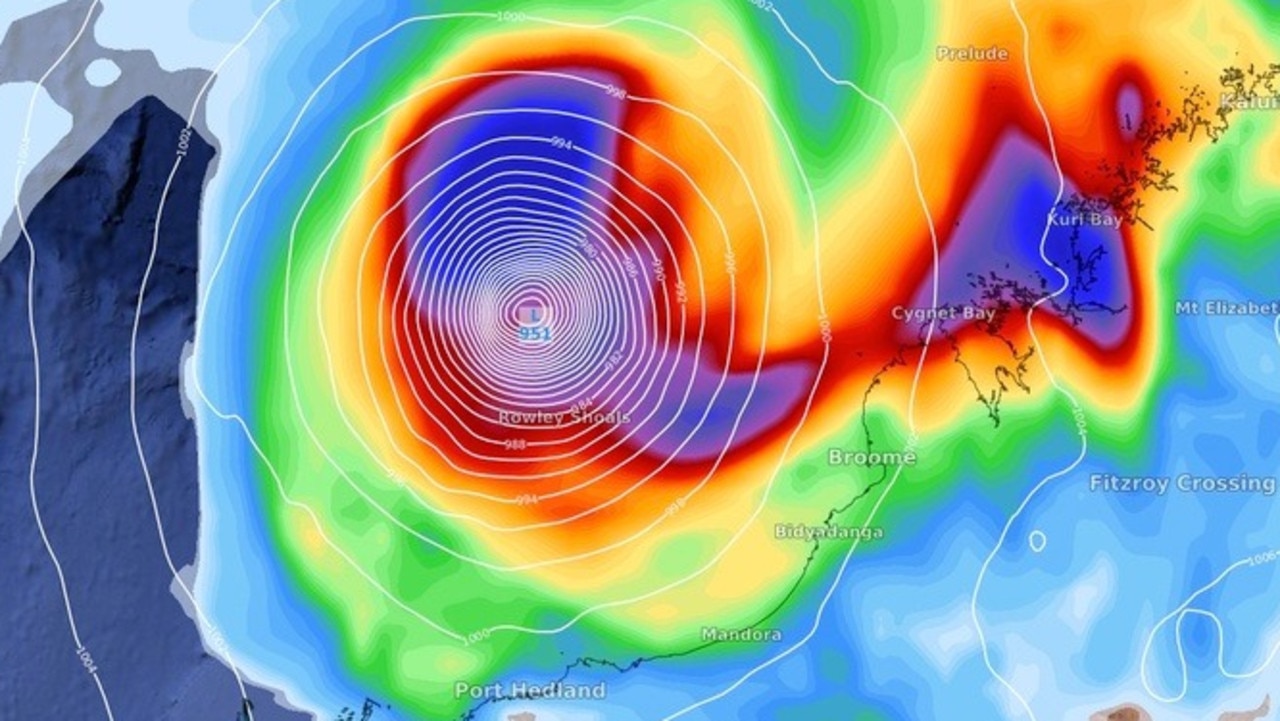 Residents along Western Australia's coastline have warned to leave or bunker down in preparation for a category three cyclone set to hit the state in the coming days.
A tropical low, currently about 600 kilometres northeast of Broome, in the Kimberly region, is expected to develop into a cyclone overnight, at which point it will be named cyclone Ilsa.
Authorities on Monday issued warnings for people living in or visiting coastal areas between Broome and Port Hedland, telling everyone to prepare for dangerous conditions.
"The system continues to intensify, in fact we are expecting it to reach cyclone intensity overnight tonight," Bureau of Meterology's Western Australia and Northern Territory Manager Todd Smith said.
A blue alert – which asks that preparations be made for dangerous weather – is in place for people in or near Cape Leveque to Broome, not including people in the town of Broome itself.
"We are expecting the system to continue to track to the southwest. On Wednesday, it may take more of a southerly track and then even recurve towards the southeast as it approaches the coast later on Thursday," Mr Smith said.
"So we're really urging residents in the west Kimberly and the east Pilbara to really pay attention to the warnings from the bureau and the advice from emergency services over the coming days as the system develops off the northwest shelf.
The cyclone is expected to cross the coastline between Broome and Port Hedland late on Thursday or early Friday.
"Depending on where that system crosses the coast, the impacts are likely to be destructive wind gusts near the centre of the system, we'll see abnormally high tides and large waves in coastal areas, particularly to the east of where the system crosses the coast," Mr Smith said.
"We'll also see heavy rainfall that can lead to localised flash flooding."
Up to 200mm could fall each day as the cyclone travelled inland along the De Grey catchment area, he added.
Emergency Services Commissioner Darren Klemm AFSM told those in the area there was "no excuse" for not being prepared
"Everybody from Broome through to Port Hedland need to make sure they're enacting their plan. Now's the time to be cleaning up around home, make sure you've got an emergency kit and make sure you're keeping up to date with the various warnings coming out," Mr Klemm said.
"Make sure you're prepared. There's no excuse for not being prepared. It is going to be a severe tropical cyclone. Certainly a category three and the potential to be higher than that."
He said it had been 10 years since the region had experienced a cyclone higher than a category three.
Mr Klemm urged people camping in the area, particularly those at popular caravanning spot, 80 Mile Beach, to pack up and head south.
Residents have been warned of gales with wind gusts up to 90 km/h and heavy rainfall that could develop between Cape Leveque and north of Broome on Wednesday as the system passes to the north while intensifying.
Squally thunderstorms with heavy falls are expected over the northern Kimberley throughout Monday and Tuesday.
Abnormally high tides were also possible along the Kimberley coast between Kalumburu and Kuri Bay Monday and Tuesday. In some locations, the tide could be close to the highest astronomical tide of the year.
Read related topics:
Perth