WORLD
Russell Brand breaks silence amid multiple allegations of sexual misconduct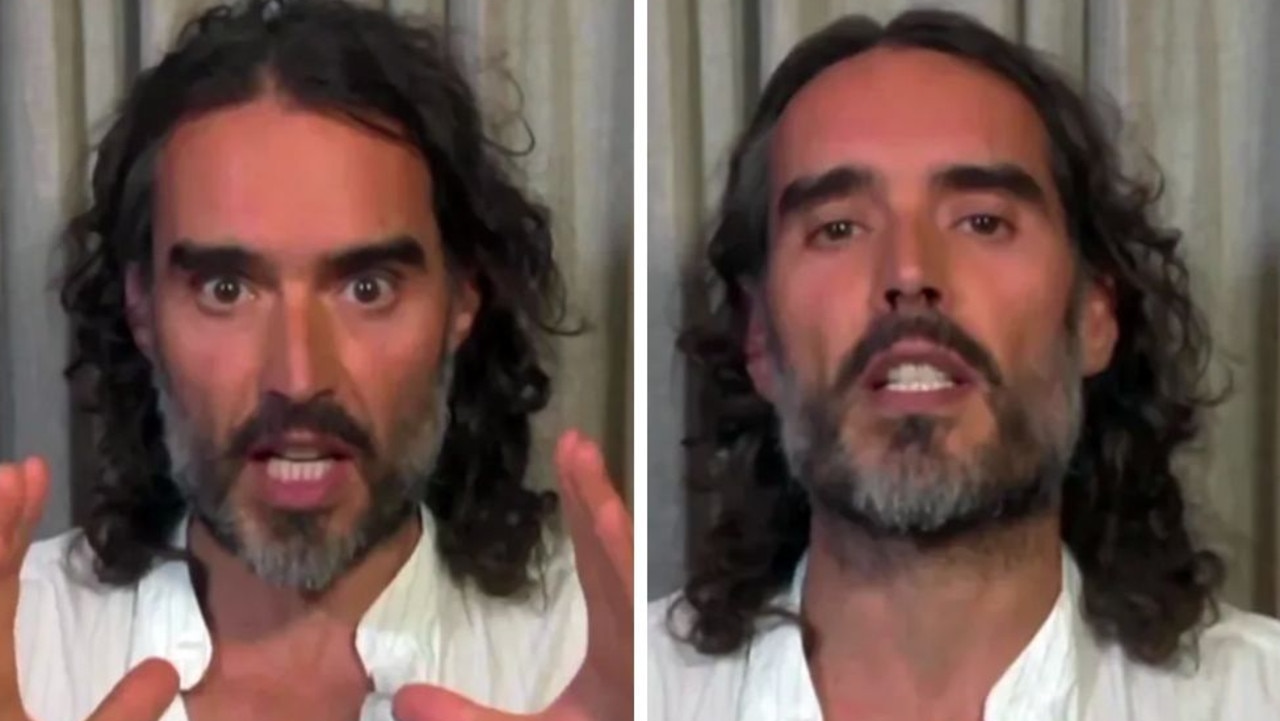 Russell Brand has broken his silence after finding himself in the centre of a sex abuse scandal, telling his millions of social media followers it had been a "distressing week".
The British comedian, 48, is facing allegations from multiple women of sexual assault and misconduct, which were first aired last weekend and have since prompted other women to come forward with similar claims.
Brand has vigorously denied all allegations against him.
In a video to his nearly 4 million Instagram followers on Friday night, Brand thanked them for their support before hitting out at the British government and "big tech".
"Hello there you awakening wonders, obviously, it's been an extraordinary and distressing week, and I thank you very much for your support and for questioning the information you've been presented with," he told them.
"By now, you're probably aware that the British government have asked big tech platforms to censor our online content.
"Some online platforms have complied with that request.
"What you may not know is that this happens in the context of the Online Safety Bill – this is UK legislation that grants sweeping surveillance and censorship powers and is a law that has already been passed.
"I also don't imagine that you've heard of the trusted news initiative and now, as often is the case when a word like trusted is used as part of an acronym to describe an unelected body, trust is the last thing you should be offering.
"The trusted news initiative is a collaboration between big tech and legacy media organisations to target, patrol, choke and shut down independent media organisations."
In the UK's Channel 4 Dispatches bombshell exposé aired last Saturday, Brand was accused of rape, sexual assault, and emotional abuse by four women between 2006 and 2013, at the height of his fame.
One woman alleges Brand raped her against a wall in his Los Angeles home, while another claims she was assaulted when he was 31 and she was only 16 and still at school.
She has accused Brand, who she says referred to her as "The Child", of being emotionally abusive and controlling during their three-month relationship.
Two other women accused the star of sexual assault, while one also alleges he was physically and emotionally abusive.
Several others have since come forward with fresh allegations against Brand, including a woman who told the UK's Sky News that he allegedly ripped a hole through her tights in a cab and wouldn't let her leave until she performed "sex acts".
Another told the BBC that he had exposed himself to her in a Los Angeles office, alleging that he told her "I'm gonna f*** you" before laughing about it on his BBC Radio 2 show moments later.
The Forgetting Sarah Marshall star is also being investigated by British authorities after a woman contacted them last Sunday, alleging she was sexually assaulted by him in London in 2003.
On the eve of the explosive Dispatches episode airing, Brand took to his social media channels to vehemently deny the impending allegations and suggested it was part of a "co-ordinated media attack".
In the nearly three-minute monologue, which was shared with his 11 million X followers and 6.5 million YouTube subscribers, Brand insisted any encounters during his "promiscuous" period were "consensual".
"Is there another agenda at play? Particularly when we've seen co-ordinated media attacks before, like with Joe Rogan, when he dared to take a medicine that the mainstream media didn't approve of, and we saw a spate of headlines from media outlets across the world using the same language," Brand said.
Meanwhile, the fallout from the allegations has been swift: shows and podcasts featuring Brand have already been pulled by UK broadcasters, including the BBC and Channel 4, while Aussie wellness festival Wanderlust has cancelled his headline act appearance for their 2024 tour.
– with The Sun