CITIES
All districts in Maharashtra instructed to increase COVID-19 testing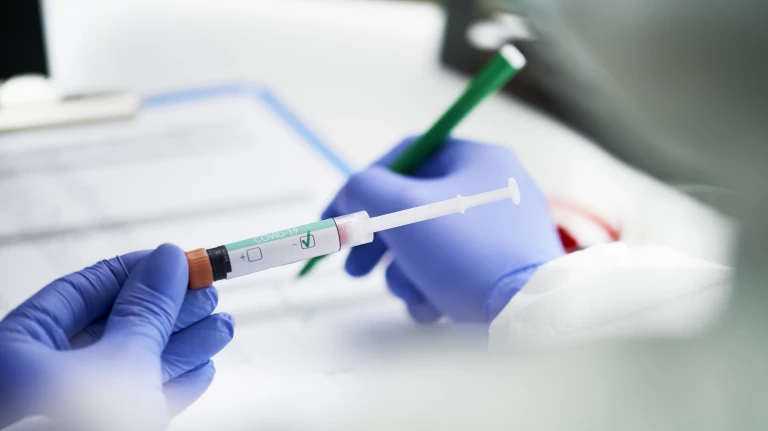 Coronavirus (COVID-19) cases in Maharashtra have reduced significantly, however, the central government, in a recently sent communication, directed a few state governments to increase the number of COVID-19 testing. This decision was taken after the health department noticed a drop in testing, and hence informed that the testing needs to increase considering the activities which have resumed post announcing the relaxations.
The message was shared to the respective health departments by Union health secretary Rajesh Bhushan, and considering the same, the state government has instructed all the districts to follow up and focus on the same. The decision was taken keeping the predicted third COVID wave in mind, which as per health experts, is likely to affect children below the age of 18. Moreover, several states have reported a rise in COVID cases which, if not controlled, could raise concerns for the government.
Sharing more information, Additional Chief Secretary of the Public health department, in an interview with the Free Press Journal, said "The situation is under control. We are vigilant. 14 districts have a weekly positivity rate of less than 0.5 per cent and the state's weekly positivity rate is 1 per cent. I have informed all districts to further ramp up testing."
The government has also directed that the emphasis needs to be given to testing as many citizens have travelled across the country and abroad during the festival and holiday seasons. Moreover, activities like marriages, public events, etc. have resumemd and hence continued vigilance is needed to ensure safety, ahead of the third wave. Any negligence in testing could spread the infection as the virus in contagious in nature. 
As of now, over 6.4 crore tests were conducted across Maharahstra, of which only 11 per cent have tested positive and remaining 89 per cent tested negative.
Meanwhile, the government is also raising awareness about COVID vaccination, after the health department noted an increase in vaccine hesitancy. As per reports, several citizens have skipped taking the second dose of COVID vaccine, and hence measures are being taken to educate the citizens and spread the right message. The civic administration in Aurangabad has warned the auto drivers about seizing the vehicles if they are not vaccinated for COVID-19. Action will be imposed if the drivers flout the rules as this could risk the spread considering several citizens use auto rickshaw for daily commute.