LIFESTYLE
Amazon Great Indian Festival Sale: 5 Makeup Products Under Rs 1000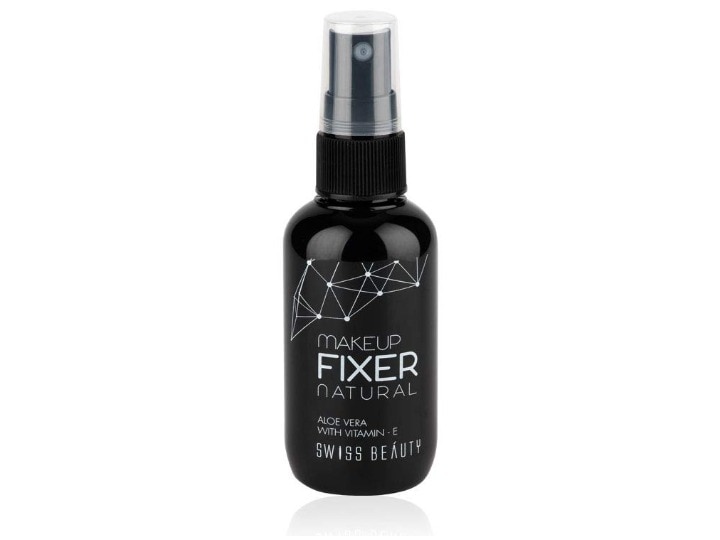 Amazon Cosmetics Sale: 5 branded makeup accessories for just a thousand rupees! Yes, once you won't believe it, but Amazon is currently running on cosmetics with huge discounts.  Sale is on many products like Eyeshadow, Primer, Makeup fixer for less than Rs. 200.
Swiss Beauty Professional Liquid Concealer: If you want to buy a concealer to bring perfection to makeup, you can buy a Swiss Beauty Professional Liquid Concealer from Amazon, and that too for just Rs. 170. Priced at Rs 199, the concealer is getting a discount of 15%. In this concealer, you will find Sand Sable Shade which is the cheapest one available. Concealer helps in hiding small facial blemishes or Pigmentation and this concealer is effective for those with medium skin tones. It brings a semi-matte look, being waterproof. Once applied, it will not go for several hours and gives a spotted glow to the face.
Shop Here Swiss beauty professional liquid concealer 
Swiss Beauty Makeup Fixer Natural Aloe Vera: Another makeup product of Swiss Beauty is available on Amazon at a discount of 26 %. Swiss Beauty Makeup Fixer Natural Aloe Vera is priced at Rs 249 which is available for just Rs 185 after discount. Makeup Fixer is like a spray, it is used after make-up. Swiss Beauty Makeup Fixer Natural Aloe Vera comes with a matte or natural look and will not allow the makeup to smudge for several hours. Makeup Fixer makes the look Flawless, giving it a smooth finish.
Shop Here Swiss beauty makeup fixer natural Aloe Vera
Swiss Beauty Ultimate 9 Color Eye Shadow Palette: To keep up with travelling or compact makeup kits Swiss Beauty Ultimate gets 9 Color Eye Shadow Palette for just Rs 193. It is priced at Rs 229 but is currently priced at 16% on Amazon.  The look is semi-matte and Shimmery. This palette has 9 shades of pink, nude, and brown colour. Being quite small in size, it can also easily fit into handbags or wallets. Whether it's a shiny look in Ankho's makeup or a matte finish, this palette is perfect for almost all kinds of makeup.
Shop Here Swiss beauty ultimate 9 color eye shadow palette
Blue Heaven Flawless Makeup Base Primer: Nowadays there is a trend of applying primers before wearing makeup. The primer adds a finishing touch to the look and does not allows the lines to show on the face. If you also want to try a primer then get Blue Heaven Flawless Makeup Base Primer for just Rs 209. Amazon has a 30% discount on this primer. Although the primer is applied to the face before the foundation or compact for the make-up to set well, this primer can also be used as a base of Eyeshadow and Blush On.
Shop Here Blue heaven flawless makeup base Primer
TYA Makeup Kit+ 5 PC Makeup Brush+2 PC Blender Puff Combo: Professional-like makeup requires good makeup accessories. On Amazon, you will get a makeup kit for just Rs 310 after a 61% discount. This kit is a 1 combo kit palette that will have 2 compacts, 5 eyeshadow. It also has 5 makeup brushes and 2 Blender Puff. Although the combo kit is priced at Rs 789, it is currently much cheaper in the deal. The kit has a foundation, blush on, and Eye Shadow brush as well as blender puffs for liquid foundation. 
Shop here TYA makeup kit+ 5 pc makeup brush+2 pc blender puff combo.
Disclaimer: All this information has been taken from the Amazon website itself. Any complaint related to goods can be resolved by directly visiting the Amazon website. ABP News does not confirm the quality, price and offers of the product mentioned here.