CITIES
Writer Ambikasuthan Mangad wins Odakkuzhal Award for his prescient 'Pranavayu'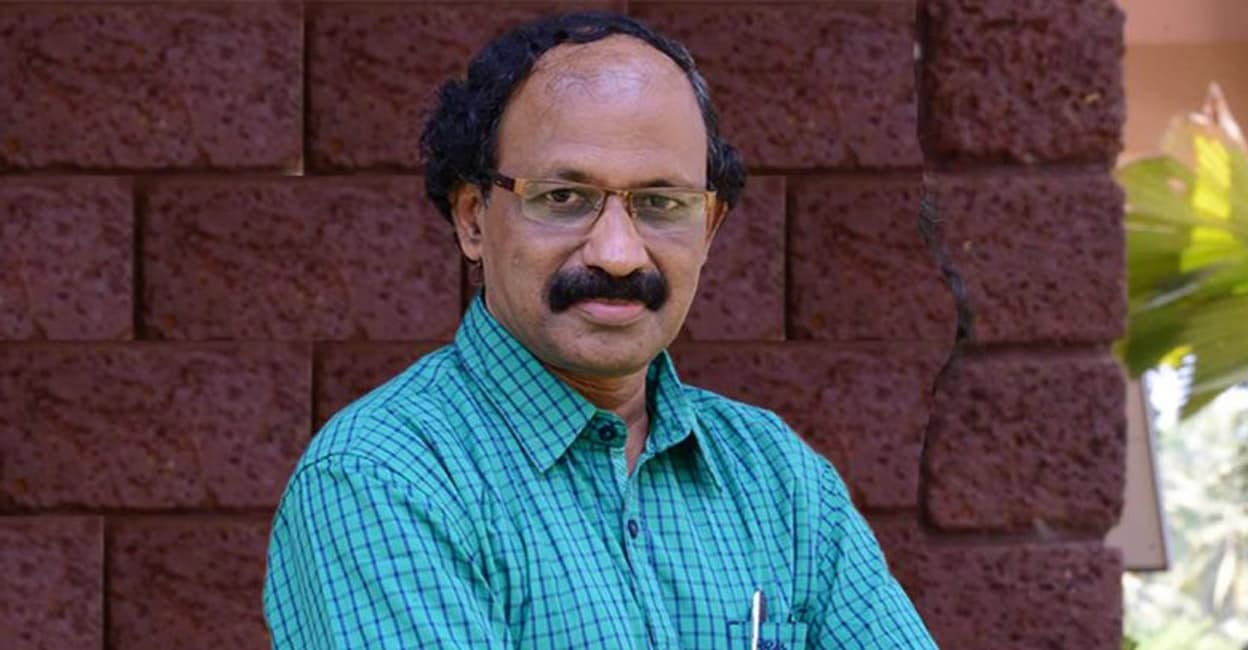 Kasaragod: Writer Ambikasuthan Mangad has won this year's prestigious 'Odakkuzhal' Award for his portentous short story 'Pranavayu' (The Breath of Life).
'Pranavayu' written in 2015 tells the story of a dystopian world where people have to buy oxygen kits for survival. Six years later, in 2021, it became one of the most-read stories in Kerala as Indians across the country gasped for oxygen during the Covid pandemic.
In November 2021, Dr Suma S, assistant professor at Government Arts and Science College in Kozhikode, translated it into Hindi. Before that, it was translated into Kannada. In 2020, the first year of the pandemic, the story was translated into English by Prasad Pannian, associate professor at the Central University of Kerala in Kasaragod.
The story starts with Varun returning home empty-handed after wandering through the city for oxygen.
"You did not get even a single kit," asked Aneesha.
Varun nodded a dejected "no".
"There is not a single oxygen booth open anywhere. Agitated crowds vandalised booths to steal oxygen kits. People have collapsed on the road. They are shaking and shivering like asthma patients after breathing the foul air. Like half-dead fish out of water."
There are two dead bodies below our apartment, he said.
This is a manufactured scarcity, Aneesha said. "Oxygen is available in the black market. The rich have hoarded it.
"Manufacturers must be creating the shortage to jack up the prices," she said.
"All these crises began after the government scrapped the subsidy for oxygen kits last week," she said. Around 7,000 people died in the state yesterday.
"Wouldn't the government be answerable when innocent people die like this? Aren't the elections approaching?" she said.
"Elections?" Varun quizzically laughed. "Elections have become ejections. Every five years, people eject the government, unable to bear it. If the government cannot even provide 'pranavayu', what right does it have to continue?"
Varun asked Aneesha to keep the children away from TV and newspaper lest they would know about the shortage of oxygen.
But Aneesha dismissed it saying the children could access everything on their mobile phones and laptops.
Varun then enquired about the parents. They had their medicines and were taking their afternoon nap.
"Didn't you set the oxygen regulator to the minimum?"
Aneesha nodded.
The kits would be available in a week but the family did not have enough oxygen to survive till then.
"I have saved two kits in my bridal box for emergencies," said Aneesha.
Varun's eyes sparkled. "That was good. But how long can we go on like this!"
Varun suggested he would remove his mask the day after tomorrow. "I will take off my mask before going to sleep.
By daybreak… That's the only way out."
Aneesha burst out. "Varun, I should be the one doing it, not you. The family and children need you."
In the evening, Varun went to the city. He returned late at night with his bag empty. The children and parents have hit the bed.
Sitting before his dinner, Varun said: "I thought of several ways to get out of this problem, Aneesha. Maybe tonight one of us has to die. That's the only way we can survive the next four to five days. So…"
So?
"There are two old people here. You should remove the mask of one of them."
Aneesha was stunned. "Whose?"
"I don't know. You decide that."
In 2009, Ambikasuthan Mangad, who taught Malayalam at Nehru Arts and Science College in Kanhangad, wrote 'Enmakaje', which dealt with the plight of endosulfan-affected people of the village. J Devika translated the book was translated to English in 2017
In 2016, writer M A Rahman, also from Kasaragod, won the 'Odakkuzhal' Award for his work 'Oro Jeevanum Vilappettathanu' (Every Life is Precious) which also dealt with endosulfan survivors.
Odakkuzhal Award is an annual literary award instituted in 1968 by Malayalam Poet G Sankara Kurup to commemorate the Jnanpith Award he won that year.