LIFESTYLE
Amid separation rumours, Samantha Ruth Prabhu reacts to Naga Chaitanya's 'Love Story' trailer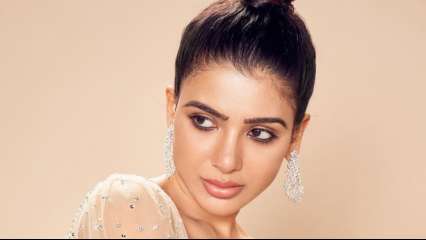 Various internet sources say that all is not well between Samantha Akkineni and Naga Chaitanya, much to the dismay of all fans. Tollywood's IT pair made everyone blush with their romance and love tale. However, the rumours began to circulate when Samantha removed Chay's surname from her Instagram username. She's been questioned about it, but the actress has opted to remain silent on the subject.
Chaitanya, on the other hand, has remained silent about the situation. In the midst of it all, Chay has finally released the trailer for his next film, Love Story, which also stars Sai Pallavi.
Samantha went on to re-share Chaitanya's Tweet and wrote, "WINNER!! All the very best to the  team  @Sai_Pallavi92.. #LoveStoryTrailer" 
The actress from 'The Family Man 2' took to Instagram recently to provide a life update with the sweetest photos. Samantha was photographed posing with her new puppy, Saasha. Samantha noted in the caption that she had cleaned 19 times since this morning, but she was not complaining. Samantha wore a floral outfit and embraced her new pet in the first photo, and young Saasha can be seen adorably lying on her lap. Hash, the actress's first pet, posed for the camera as well.
She wrote, "Cleaned the 19th puddle of pee today and it's only 9 am ..but the cherry on the cake has to be the moment that I sat down with my coffee thinking ha!! 5 minutes of calm now .. only to notice one tiny little monster running with her dripping pee pad all around the house.. and suddenly my coffee isn't strong enough Say hello to SAASHA #pitbullsofinstagram #HashandSaasha #brotherandsister #itsgoingtobeaparty".
Check out the Tweet here: 
WINNER!! All the very best to the team @Sai_Pallavi92 .. #LoveStoryTrailer https://t.co/nt9rzTc3lY

— S (@Samanthaprabhu2) September 13, 2021
'Love Story', starring Naga Chaitanya, will be released in theatres on September 24. The film is produced by Amigos Creations and Sree Venkateswara Cinemas and is directed by Sekhar Kammula. Devyani, Rao Ramesh, Posani Krishna Murali, Rajeev Kanakala, Rajeev Easwari Rao, and Satyam Rajesh also star in the film.
Samantha, on the other hand, has completed her work obligations and has decided to take a sabbatical and possibly go on vacation. She has returned to Hyderabad and has announced the adoption of a dog. Sam has adopted young Saasha, who is all things lovely, after being the sweetest pet parent to Hash.