INDIA
Amy Grant's bike crash inspired her to appreciate God and enjoy life's 'fourth quarter'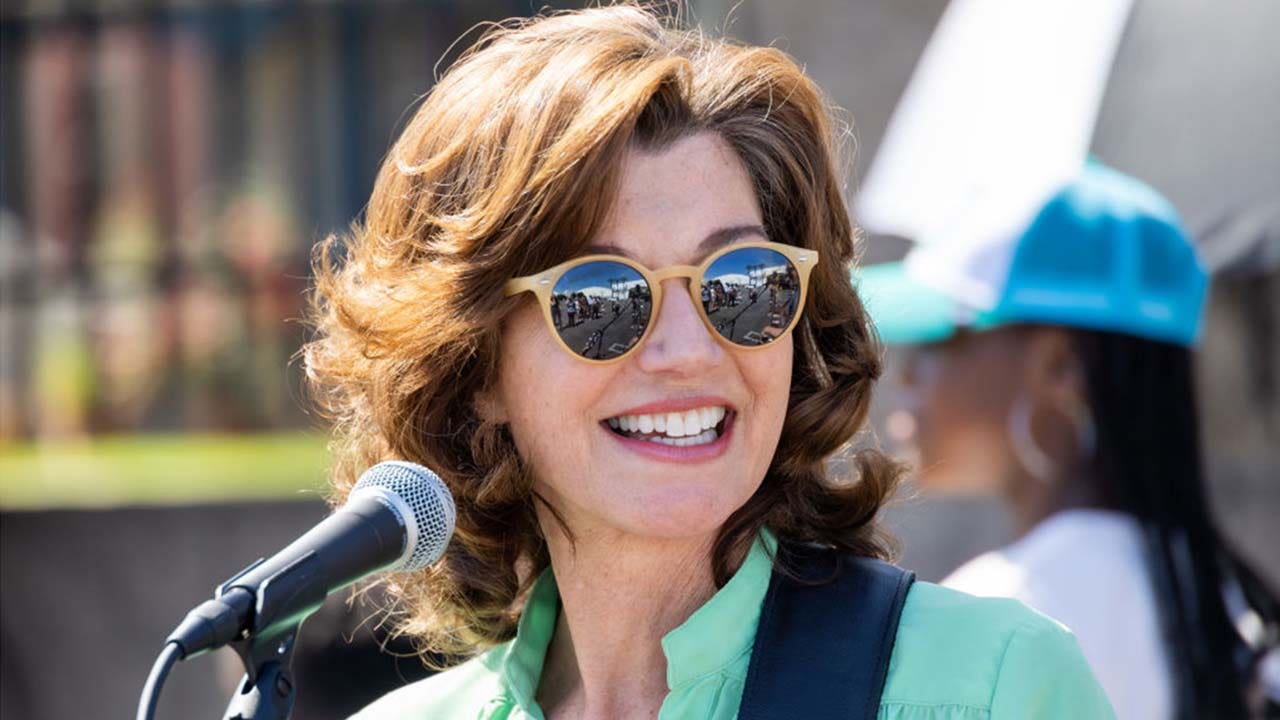 Amy Grant is embracing the next chapter of her life as she continues to recover from her near-fatal bike accident.
Last July, the singer fell from her bike after running over a pothole in Nashville, Tennessee, that left her unconscious for almost 15 minutes and with a concussion. She has previously said that she struggled to remember her song lyrics and even the names of her family members after suffering a traumatic brain injury and memory loss.
In an interview with Fox News Digital, Grant explained how she gained a new perspective on aging while on her healing journey,
"As I was trying to remember the names of people in my family, I started writing to remember," she said at Frederick K.C. Price III Christian Schools' Earth Day Celebration on the former Pepperdine University campus in South Los Angeles.
She continued, "And there's no need to go back and look at any of that. But one day I just very quickly wrote a page saying my mom lived to be 80. Like, what if life is just four quarters? What if it is?"
AMY GRANT SAYS SHE LEANED ON HER FAITH AFTER HORRIFIC BIKE ACCIDENT: 'IT'S HELPED ME NOT BE AFRAID'
"Well, I'm 62, so that means I'm in the fourth quarter. Lord willing we all have a long fourth quarter. My mother-in-law is 97 and still lives by herself. Laundry's in the basement, her bedroom's on the second floor, But to finish strong, it's good to make slight trajectory changes. And I think the fourth quarter is a good time to do that."
So far, the "Baby, Baby" hitmaker's fourth quarter has included releasing her first new song in a decade. In March, Grant debuted her highly-anticipated single "Trees We'll Never See." The song was written by Michael White and Marshall Altman, who produced her last solo studio album, 2013's "How Mercy Looks From Here."
Frederick K.C. Price III Christian Schools was established in 1986 by Angela Evans, Betty Price and Frederick K.C. Price, who founded the megachurch Crenshaw Christian Center In Inglewood, California. In 1981, the Crenshaw Christian Center moved to the 32-acre former campus of Pepperdine, which relocated to Malibu.
At the tree-planting event with the students of Frederick K.C. Price III Christian Schools and Pepperdine, Grant elaborated on the meaning of her new song.
"I've probably planted just myself over 150 trees in my life and going back over the decades," the Georgia native said. "And I think it's important to take care of the earth. And the song 'Trees We'll Never See' sort of takes that physical picture of a tree." 
"But to me, we're also planting other things," she added. "We're planting hope and kindness and belief in each other. And yeah, so sometimes you don't see the what you've planted. What plants, what waters, what harvest. But it's all — nothing good is wasted."
CHRISTIAN ARTIST: THE SIMPLE PRAYER THAT'S BECOME A WAY OF LIFE
The "Every Heartbeat" songstress told Fox News Digital that the reception of "Trees We'll Never See" has been "positive."
"I don't keep my finger on the pulse of that," she said. "I'm just glad to be writing and recording and going back in the studio. And I think music brings people together. It just does. It's a great welcome table."
The six-time Grammy Award winner started her career in contemporary Christian music in the late 70s before crossing over to pop music in the 80s and 90s. In her interview with Fox News Digital, Grant shared her thoughts on the inspiration behind her music.
"A lot of people that inspired me are not living and breathing anymore," she said. "And that's OK. You know, just honestly, any act of kindness is inspiring to me. And we all have the power and the capacity to live with kindness in any circle in which we find ourselves. And to me, today is a reminder of that. And love is always doing something good."
In addition to celebrating Earth Day by planting new trees on the school's campus, Grant also performed at the event. 
"I love when people come together, and you can make an occasion out of anything," she said. "It was just so lovely to have the community come together and celebrate Earth Day, celebrate a song, celebrate doing something good for the school community. And now every year, we can come and check these trees and see how they're doing."
VINCE GILL HONORS WIFE AMY GRANT ON STAGE WHILE SHE RECOVERS FROM BIKE ACCIDENT
After postponing her fall 2022 tour while she recovered from her bike accident, Grant is back on the road. On March 2, she kicked off her 70-city tour at the Lesher for the Arts in Walnut Creek, California. 
CLICK HERE TO SIGN UP FOR THE ENTERTAINMENT NEWSLETTER
The tour will wrap up on Oct. 26 at Plymouth Memorial Hall in Plymouth, Massachusetts. She is set to release another single this spring and a new album by the end of the year.
While at the event, Grant shared what she is up to next.
"Next for me is a little bite of lunch, another cup of coffee, and continuing to find places to sing and just enjoying the gifts God has given me and seeing how I can encourage the people coming up behind me," she said.