LIFESTYLE
Anagamaly house with unique design, splash of luxury is ravishingly modern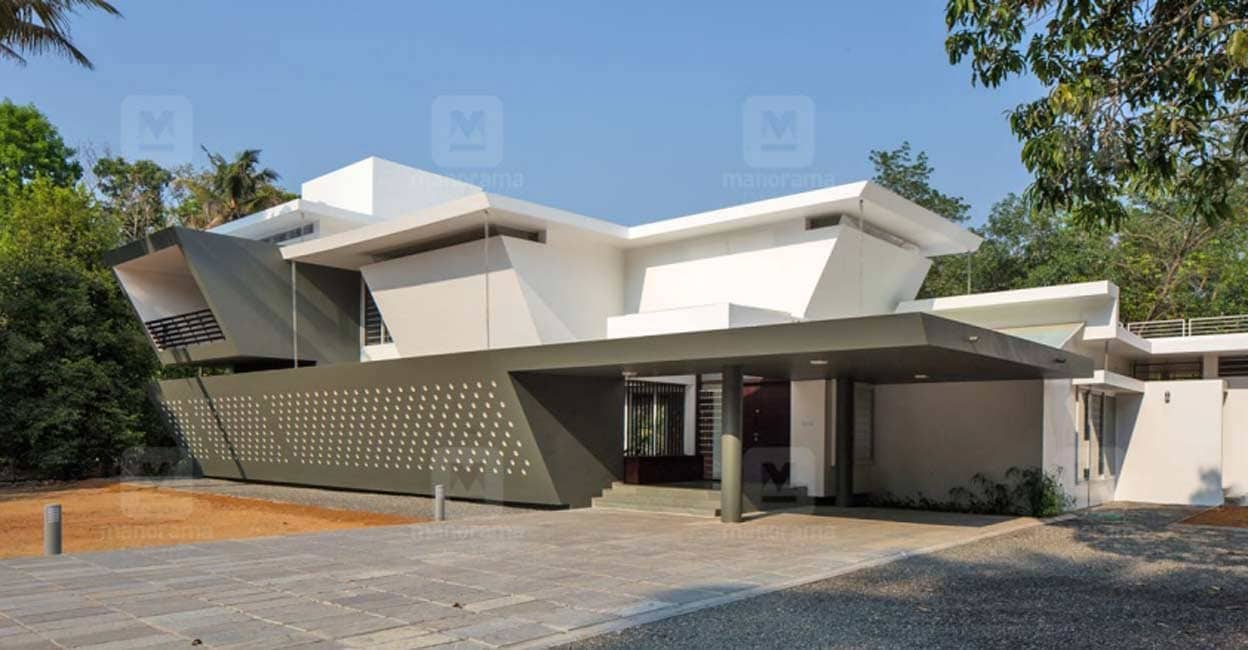 Baby's brand new house at Angamaly has become a major landmark for its unique design features. The house stands in the centre of a vast three acres rubber plantation. The elevation is designed to welcome the cool breeze from the plantation into the house. The structure features a mix of unique geometrical patterns. The front wall with circle designs is incredibly attractive. The same design could be seen on the gate and in the interiors too. This screen blocks the harsh sun rays from the east side while letting in the pleasant wind that blows from the south.
The courtyard, meanwhile, is close to this wall. The skylight ceiling brings lots of natural sunshine into the house. A sliding glass door is what separates the living area and the courtyard.
The areas have been divided into public, semi-public and private zones. Designed in 3860 sqft, this amazing abode has a car porch, sit-out, foyer, living area and courtyard in the public zone. Meanwhile, the dining area and kitchen are designed as semi-public spaces. The bedrooms are private areas that are extremely cosy.
The temperature during the day is quite high in this region. So, lots of arrangements have been done to reduce the heat inside the house during the day. Lots of windows and openings have been installed to ensure that the interiors are cool and comfortable.
From the entrance area, one could enter the formal living space designed in double height. This makes the interiors look and feel incredibly spacious.
The interiors aren't overcrowded with gaudy décor or other furnishings. Interestingly, the house generally follows a colour theme of white. Meanwhile, attractive shades of wooden and olive green have been added as contrasting elements.
The elaborate dining table can easily accommodate up to ten guests. A quaint prayer space has been separated on the wall here.
The stairway, meanwhile, is a sturdy metal structure. The hand railings feature the classic combination of wood and glass. A mini courtyard too has been arranged beneath the stairway where indoor plants add a hint of greenery.
There are two bedrooms each in both floors. The bedrooms have adjacent balconies that open to the greenery outside.
The modern kitchen is compact and has everything within the hand's reach. A quaint breakfast counter too has been arranged as part of the kitchen.
The family is proud and happy that their dream abode has now become the talk of the town.
Project Facts
Location – Angamaly, Ernakulam
Area – 3860 SFT
Owner – Baby
Architects – Vaishnavi, Praveen Mohandas
Transform Architects
Mob – 9567760826