REVIEWS
Developers can now avoid paying Apple Tax: Here's how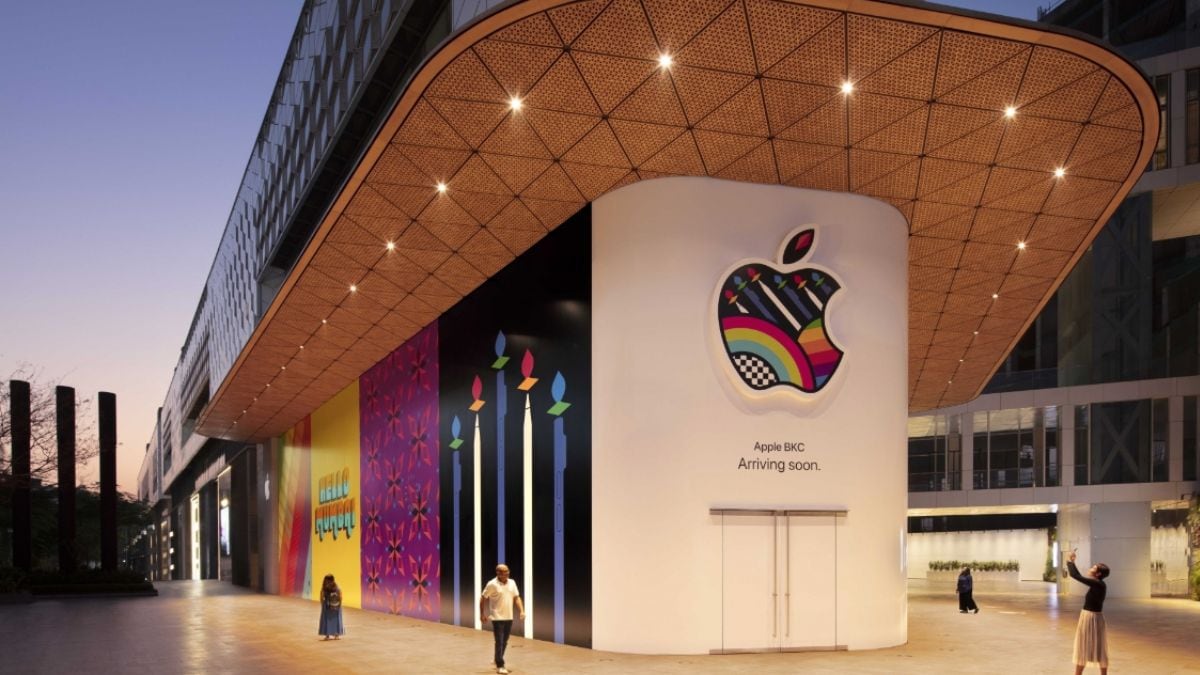 Apple started its infamous Apple Tax, a 30 percent cut, in 2008. Initially, the cut was limited to any purchases of an app on the App Store but a year later Apple expanded it to any transaction inside of apps for digital goods and services. Also Read – Foldable display MacBook in the works: Here's what we know about Apple's next-big thing
When Apple started charging a 30 percent cut it received little resistance from app developers because App Store was in the nascent stage at that time and digital payments were complex, which can be easily done through Apple.
Now, almost after 15 years, many different payment methods have evolved that can be easily used to make payments. Developers argue that Apple's 30 percent cut is too high and unfair. Twitter CEO Elon Musk has said that the fee is "literally 10 times higher than it should be." Also Read – iOS 17 to bring revamped Control Center and many other features
How developers can avoid 30 percent Apple Tax
European Union's Digital Markets Act, which will be implemented in March 2024, requires Apple to allow sideloading (installing software downloaded from the web) in addition to third-party app stores in its iPhones and iPads. Also Read – iOS 17 may drop support for iPhone X and other models
Through this provision, the act tries to ensure fair competition. Failing to comply with these provisions of the act could ban the company from the EU.
Recent reports suggest that Apple may allow its users to sideload apps on their iPhones and iPads starting with iOS17. In addition to this, the company is likely to allow running installation packages directly like Android.
This will allow users to download apps from sources other than Apple's App Store. Thus, developers can avoid paying a 15 percent to 30 percent fee to list their programs on Apple's App Store.
Reports suggest that these features might only be available in Europe and Apple might put some kind of fee or security requirements for users before allowing third-party apps.
What are Apple's concerns?
Sideloading apps can risk the security and privacy of users and increase the risk of malware. Apple users have been resorting to jailbreaking their iPhones to install third-party apps, but Apple has long warned against such practices.
Users argue that those who sideload apps on their mobile phones are aware of security risks and if Apple is serious about sideloading it can start giving prompt warnings to users about the risk before they install any app.
Meanwhile, Apple is rolling out its first 'Rapid Security Response' updates for iOS, iPadOS and macOS powered devices. Rapid Security Response updates are a new type of software updates for iPhones, iPads, and Macs that are aimed to deliver security updates to the supported devices quickly to patch critical vulnerabilities.
<!–
–>
---
---
(function(d, s, id) {
var js, fjs = d.getElementsByTagName(s)[0];
if (d.getElementById(id)) return;
js = d.createElement(s); js.id = id;
js.src="https://connect.facebook.net/en_US/sdk.js#xfbml=1&version=v2.10&appId=133005220097303″;
fjs.parentNode.insertBefore(js, fjs);
}(document, 'script', 'facebook-jssdk'));(function(d, s, id) { var js, fjs = d.getElementsByTagName(s)[0]; if (d.getElementById(id)) return; js = d.createElement(s); js.id = id; js.src = "//connect.facebook.net/en_US/sdk.js#xfbml=1&version=v2.3"; fjs.parentNode.insertBefore(js, fjs);}(document, 'script', 'facebook-jssdk'));
$(document).ready(function(){
$('.pageLinks .container a').on("click",function(){
dataLayer.push({"event":"bottom_nav",
"event_action":"click ",
"event_label":$(this).text(),
"custom_page_url":window.location.href});
});
$('.language a').on("click",function(){
var lang = 'hindi';
if($(this).text() == 'ENG'){
var lang = 'english'
}
dataLayer.push({"event":"lang_select",
"event_label":lang});
});
});
//$(document).ready(function(){
// $('#commentbtn').on("click",function(){
//(function(d, s, id) {
// var js, fjs = d.getElementsByTagName(s)[0];
// if (d.getElementById(id)) return;
// js = d.createElement(s); js.id = id;
// js.src="https://connect.facebook.net/en_US/sdk.js#xfbml=1&version=v2.10&appId=133005220097303″;
// fjs.parentNode.insertBefore(js, fjs);
//}(document, 'script', 'facebook-jssdk'));
// $(".cmntbox").toggle();
// });
//});