LIFESTYLE
Atal Pension Yojana: This govt scheme will get Rs 10,000 pension every month to married people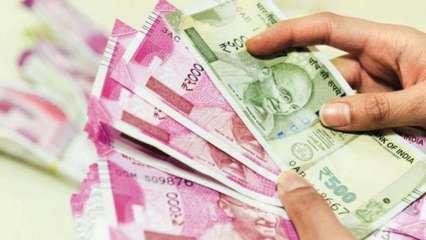 If you are planning to invest in a safe place to keep your retirement secure, then you can put money in the Government's Atal Pension Scheme. In this scheme, both husband and wife can open separate accounts and get a pension of Rs 10,000 every month.
The Atal Pension Scheme was launched in 2015. At that time, it was started for people working in unorganized areas, but now any Indian citizen aged between 18 and 40 years can invest and benefit from this pension scheme. Those who have an account in the bank or post office can easily invest in it. After 60 years in this scheme, the depositors will start getting a pension.
The Atal Pension Scheme is a government plan in which the investment you made depends on your age. Under this scheme, you can get at least Rs 1,000, Rs. 2000, Rs. 3000, Rs 4000 and maximum Rs 5,000 monthly pension. This is a safe investment in which if you want to register, you must have a Savings account, Aadhaar number and a mobile number.
Under this scheme, people 18 to 40 years of age can make their nominations in the Atal Pension Scheme. For this, the applicant must have a savings account in the bank or post office. Also, keep in mind that you can only have only one pension account. If a person joins the Atal Pension Scheme at the age of 18, then he will have to deposit Rs 210 per month for a monthly pension every month after the age of 60. This scheme is a good profit plan.
Husband and wife under 39 years of age can take advantage of this scheme so that they will get a pension of Rs. 10,000 each month jointly after 60 years. If the husband and wife are aged 30 years or less, they can contribute Rs 577 every month to their APY Account. Apart from the guaranteed pension, if either of the husband or wife dies, then the living partner will get Rs 8.5 lakh and every month they will age pension.
People invested in Atal Pension Scheme also get a tax benefit of Rs 1.5 lakh under Income Tax Act 80C. According to the annual report of the National Pension System Trust (NPS TRUST), by the end of the financial year 2020-21, over 2.8 million subscribers of NPS out of 4.2 crores had chosen the option of APY. A total of 3.77 crores or 89 per cent of NPS subscribers are in non-metros.