WORLD
Attorney details challenges in California school board's legal battle with Big Tech: 'Difficult to prove'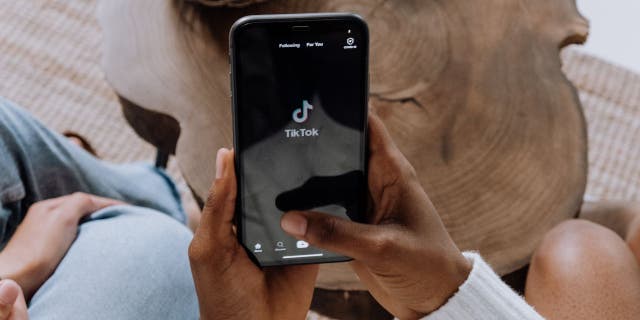 A California school board is suing Google, TikTok and Snapchat for causing unprecedented mental health consequences among young people.
TikTok, Snapchat and YouTube – which is owned by Google – are purposefully designed to be addictive platforms that have "carefully cultivated" a mental health crisis among U.S. students, a Silicon Valley school board alleged in a recent lawsuit.
Thus, the San Mateo County school board maintains, schools are left to handle the mental health implications.
Psychotherapist and author Thomas Kersting told "Fox & Friends Weekend," Sunday, that schools are now part-academic and part-mental health institutions because of an "overload" of students with mental health conditions — some likely caused or exacerbated by social media.
YOUTUBE, TIKTOK AND SNAPCHAT SUED BY SILICON VALLEY SCHOOL BOARD FOR 'MONETIZING MISERY'
Public safety policy attorney Donte Mills joined the segment, telling co-host Joey Jones that, despite the dangerous stigma that has become synonymous with social media, the lawsuit will "be difficult to hold up in court." It will be hard to prove that the companies knew their technology would be harmful upon release, Mills stressed.
"These tech companies are definitely capitalizing off of it; they're making a lot of money off of it," said Mills. But, he said, "I don't know if anybody truly understood what the impact of social media would be."
Mills said the Silicon Valley lawsuit would investigate social media companies' internal documents and studies to prove they knew their products were harmful. The lawsuit also alleges that the tech companies acted with negligence, racketeering, public nuisance and violation of unfair competition law. 
CHINA CAN USE TIKTOK AS 'PROPAGANDA' TOOL, 'ABSOLUTELY' SHOULD BE BANNED, SEN. WARNER SAYS
"Did they intentionally addict people even though they knew it would be harmful?" Mills posited. "That's going to be hard to prove." 
Nonetheless, Kersting said the move to file suit may be "one of the greatest messages" to take place that will "that will help households, schools and kids."
CLICK HERE TO GET THE FOX NEWS APP
Kersting said school districts making moves like San Mateo County's – including one in Seattle, which filed a similar lawsuit against the same three companies in January – are "exactly the type of actions that need to take place." 
Fox News' Jon Michael Raasch contributed to this report.